For an entire year, close friends and peers of mine in the entrepreneurial community suggested I take up meditation. I downloaded Headspace, woke up every morning and listened to their 10-minute session every morning. This lasted until Day 5, at which point I rushed out the door as I always did, and forgot about the app for the rest of the year.
Fast forward to the end of 2015, a good friend introduced me to the Tim Ferriss podcast series, which rekindled my interest in meditation and ultimately lead me to my one hundred day (and counting) streak of meditation.
Why did I try daily meditation again?
The second half of 2015 was quite a stressful time, and despite all I tried, including mini-weekend escapes to a month-long vacation where I disconnected from work entirely, the sense of relaxation I got from my time away never seemed to last for more than a couple of days. Back to the grind, the stress returned almost instantaneously.
While stress is motivating in short-bursts, long-term sustained stress leads to burnout, exhaustion, strained relationships and general unhappiness.
I realized changing my environment didn't work because I needed to focus on changing my mindset.
Enter meditation.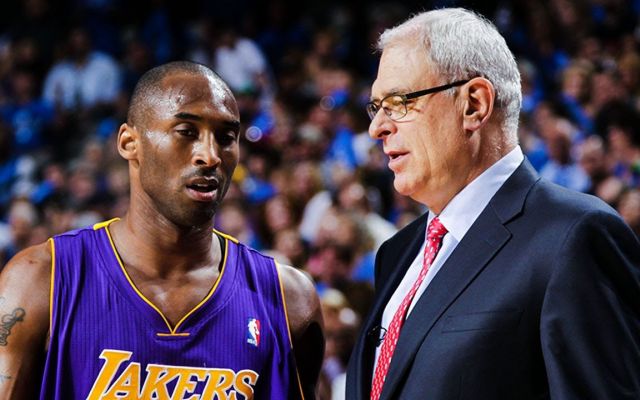 What's the evidence that meditation works?
If you listen to interviews of "successful" individuals like Arnold Schwarzenegger (successful Actor, 7 x Mr. Olympia, Former Governor of California), Rick Rubin (producer for some of the greatest artists in the world such as Jay-Z, Eminem, Johnny Cash, Adele, The Beastie Boys, etc.), Josh Waitzkin (Child Chess Prodigy and World Champion Martial Artist) or Tony Robbins (motivational speaker and coach to CEOs and World Leaders), you will notice that all of these people practiced meditation at some point in their careers, and attribute it to their success.
Other, more popularized success stories like Elvis Presley (the best selling solo-artist in the world, second to only The Beatles in certified album sales) built his own Meditation Garden at his home in Memphis.
Not to be outdone, The Beatles practiced daily transcendental meditation, citing increased energy as one of the key benefits of the practice.
In sports, Phil Jackson (11-time NBA Championship coach) and his stars Michael Jordan (6-time NBA Champion) on the Chicago Bulls and Kobe Bryant (5-time NBA champion) on the L.A. Lakers , all meditated regularly with the help George Mumford (heroin addict turned meditation coach).
Michael Jordan used meditation to cope with distractions on the court, and the recently retired Kobe Bryant, while initially skeptical, meditates every day according to Mumford.
Even the new-age phenomenon, Steph Curry and the Golden State Warriors, practice regular meditation in sensory-deprivation pods. This was en-route to breaking the record for most wins in a season, most recently held by the aforementioned Michael Jordan and Phil Jackson's 1995–96 Chicago Bull's.
The correlation of successful people and their use of meditation seemed like a decent correlation worth testing for myself.
How can you start and keep your streak alive?
Knowing this was a new habit I was attempting to form, I started with something very easy to do (listening to a 3 minute song) and progressed to my goal of daily meditation (10 to 15 minutes every night using Headspace) over a span of 45 days. This step-by-step progress motivated me, as I felt like I was getting better every single day as I migrated from music to guided meditation. Looking back, these are the rough stages I went through.
Stage 1 (Day 0 to 3): Before using on Headspace, I borrowed a technique from Tim Ferriss and started listening to my favorite song each day. It was an enjoyable experience that I knew I would look forward the meditation exercise every morning.
Stage 2 (Day 4 to 6): Over time, drawing from research on the concept of priming written about by Dan Ariely, Malcolm Gladwell, Daniel Kahnemen, I developed a morning habit where I listened to a set of upbeat songs (at the time I really enjoyed CL's live performance with Diplo), while at night I listened to a set of slower songs (a mix of "Kentucky Rain", "In the Ghetto" and "Clair de Lune") at night before bed. This trained my body to wake up or go to bed when I heard these songs. Daily repetition was key.
Stage 3 (Day 6 to 45): At this point, I began adding in a 10-minute guided meditation (using Headspace's free 10-day trial) to the end of my evening meditations and later paid for a one-month subscription to progressing to a 15-minute, then 20-minute session, while slowly weaning myself off of the evening music.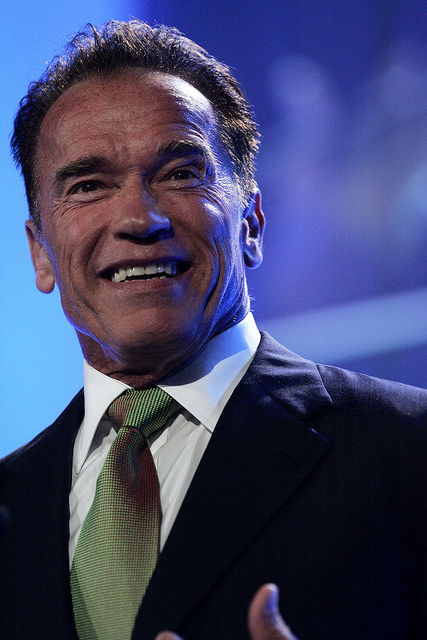 During this stage, I also tested the effects of meditation on my ability to focus in other areas of life. Up until this point, I was a notoriously bad free throw shooter in basketball. On a good day, I could barely get 2 to 3 baskets in for every 10 attempts. I decided to run the test with free throws, as it was a very short and immediate feedback loop.
I began doing mini 5 to 10 second breathing exercises before every shot, and in a few days, was able smash my record, getting 11 shots in a row — a personal best. I can consistently get between 6 to 9 shots in a row now, a 3x to 4x improvement — it seemed meditation was having it's desired effect.
Stage 4 (Day 45+): By this point, I almost completely eliminated the music. Over time, I tested guided meditation in the morning in place of music, and have now settled on only doing evening meditation sessions, which seems to still give me the same alertness in the morning while also making it easier to go to bed.
I kept track of my progress using an app called Way of Life, which let's you track 3 daily habits for free.
What did I learn from this experience?
Meditation has become a keystone habit for me. Mental benefits aside (reduced stress, increased happiness… etc., as judged by my own internal feelings), the practice of doing the same thing every single day gave me the confidence that I could develop myself in other areas with the same dedication. For example, I used this technique to learn a language, now at a 80-day streak of practicing Russian using Duolingo.
These are some of my key takeaways from the experience:
Meditation is not about suppressing thoughts and emotions. When you first meditate, your head will be incredibly busy. That's OK. The point of meditation is to recognize those thoughts and watch them arise and disappear. By recognizing what triggers these thoughts and emotions, it let's you anticipate when you'll feel certain emotions, and help you better modify your environment and actions to eliminate the types of emotions you want to avoid. Knowing that reading my inbox often triggers stress if I get an email with unfortunate news, I have tried my best to restrict reading my inbox between 10 AM to 8:30 PM to ensure I have a clear head first thing in the morning, and first thing before bed.
Meditation not about having an empty mind. It's applicable to everyday life. Because of the priming effect I mentioned earlier, if I encounter a situation where I need to pay attention, I can use a brief 5 second breathing exercise to focus. I tested this hypothesis with my free throw shooting with good results, and then replicated it in long meetings at work. This quick breathing exercise (that no one notices in the room) refocuses my attention and clears my thoughts, very similar to what I experience in a longer 10–20 minute meditation session. For more specifics on how to transfer the effects of meditation to other parts of your life, read through "The Art of Learning" by Joshua Waitzkin, specifically the chapter entitled "Building Your Trigger"
Consistency and quality are more important than overall volume. As the saying goes, nine women can't have a baby in one month. Similarly, meditating for 10 minutes a day is much more effective than meditating for 60 minutes once a week. Headspace let's you set daily reminders to ensure you stay on track.
Meditation isn't just a cure for stress. It's a proactive exercise that can improve already great areas of your life. Meditation has become a keystone habit which has driven other positive benefits in my life. Similar to The Beatles, it's become an energizing tool for me. Instead of drinking coffee every morning, I listen to a song or podcast to wakeup if I'm feeling tired. Instead, coffee has simply become a drink I enjoy the taste of.
Meditation is not just for superstar athletes, rock stars and other people who have more freedom to design their daily schedules. It's something you can do every single day. For me, it started with just a 3-minute song, and built up from there. Start small and work your way up through consistent practice.
What's next?
Personally, I learned that streaks motivate me. The thought restarting a 100+ day streak bothers me enough that even on bad days (e.g. get home at 2 AM and want to sleep) I continue to stick to this habit every single day.
However, now that I'm this far into meditation, I sense I'm getting into the "comfort zone" phase where I feel like I don't need to do it as regularly. All the "experts" caution against this thought process, as similar to other forms of exercise, you will regress if you don't stick to the regiment. Regardless, I find it harder to motivate myself to meditate every single night, as the returns have been less noticeable. Thus far, I've been able to keep my streak but I'm worried I will lose interest in the near future.
To keep things interesting, I've been experimenting with different meditation packages on Headspace to train other parts of my mind, and have contemplated doing breathing focused Yoga, or attending a silent retreat (e.g. Meditation for 24 hrs a day for 3 to 10 days straight) to further my training.
I am interested to learn more about what other people's experience has been with meditation, as well as anyone who has thoughts on how to overcome this waning interest after a hundred days of routine practice. Share your thoughts below and recommend the story if you found it helpful.
Daniel Rodic is an entrepreneur; the Co-Founder of Exact Media and a representative of Canada at the G20 Entrepreneurship Summit in Moscow and Beijing. At Exact Media, Daniel and his team are disrupting the Direct Mail industry by skipping the postman, instead leveraging the excess space in parcels that have already been shipped to consumers. Retailers like Zulily, Walmart, Gilt.com and HSN deliver relevant offers from brands to consumers sourced from Exact Media to surprise and delight their shoppers. Brands owned by companies like P&G, L'Oréal, Unilever and Johnson & Johnson have all used Exact Media's platform to reach consumers in a more meaningful and delightful way.