What's off-the-shoulder, covered in ruffles and finished off with a touch subtle studs? That would be Lady Gaga's latest sartorial success.
She donned a brilliant black LBD by Christopher Kane at the Jane Ortner Education Award Luncheon, held in Beverly Hills on Monday afternoon.John Legend also took to the stage at the event, which served to benefit The Grammy Museum. For a lively jazz performance, Gaga aptly accessorized with marabou feather gloves. She also finished off her look with a polished bouffant, a subtle smoky eye and a punchy, matte red lip.
Gaga's getup is enough to leave anyone questioning why they've decided to take a sabbatical from wearing all-black outfits (this writer included). If it looks chic and far from boring on Lady Gaga, surely anyone can find an LBD that sparks some excitement. The key to her success was focusing on the A-line frock's subtle details and flattering cut, from Mr. Kane's pre-fall collection. A hefty dose of sparkle, in the form of dangling earrings, helped the cause as well.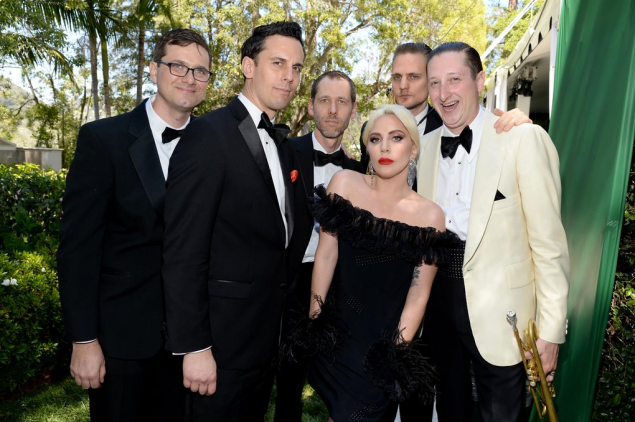 Although, it does help to have an adorable jazz band as a backdrop.