[youtube https://www.youtube.com/watch?v=EI0ib1NErqg]
The latest Game of Thrones trailer arrived today, but there doesn't seem to be any blurry, barely visible flashes of black, curly hair so I'm not sure what there is it to be excited about. OH WAIT there's so much to be excited about. The teaser, which was light on the Snow but heavy on the blow (your fucking mind) has enough tantalizing imagery and hints that it's almost enough to forget about our fallen Lord Commander. For one thing: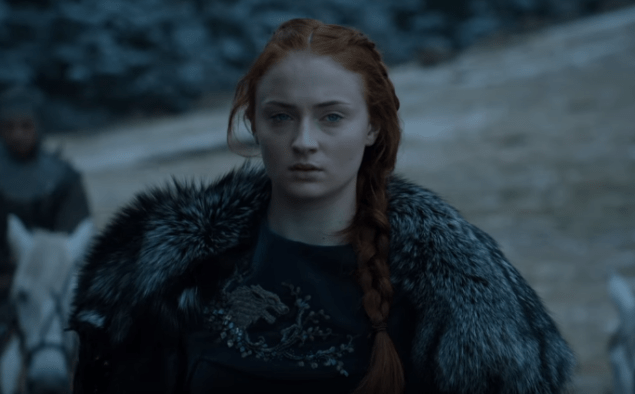 We get our clearest look at new and improved Sansa Stark, aka "sick of everyone's shit" Sansa Stark, decked out in furs worthy of Winterfell. "It's all I think about," Sophie Turner intones. "What was taken from me." A brief recap of all the things taken from Sansa Stark: everything. This might come down to clever editing, but it definitely looks like Sansa is heading up an army involved in the massive, record-breaking battle scene hinted at throughout the trailer.
Also amazing:
Tyrion–whose M.O. is "I drink and I know things," now the first line of my résumé–meets the remaining dragons in Meereen, a pow wow that seems to go terribly and end in much fire and burning. To be fair, as Tyrion says himself, "dragons do not do well in captivity." Which is now the second line of my résumé.
"The real war is between the living and the dead. And make no mistake, the dead are coming," Davos says, hinting that people in Westeros are coming around to the idea of a massive ice-zombie army approaching from the north, and that maybe it's time to stop squabbling over a pointy chair.
But don't tell that to Cersei, fresh from the world's longest walk of shame, who is still locked in a war of pithy threats with the High Sparrow in Kings Landing. Also, her giant, helmeted bodyguard is still giant. Must be drinking his HeavyBubbles.
More flashback footage from the Tower of Joy. Glad everyone involved decided to talk it out peacefully.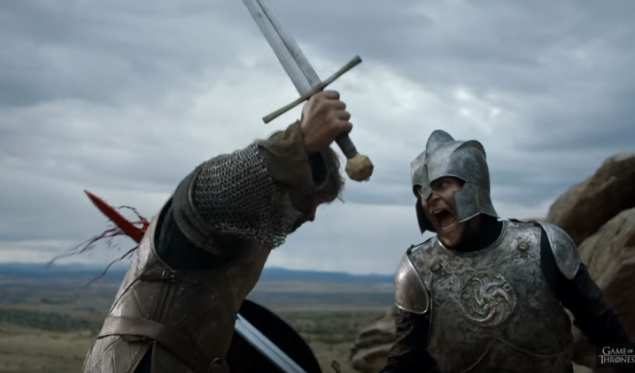 Game of Thrones returns for season six on April 24th. Tickets for the hype train may be purchased here and here.