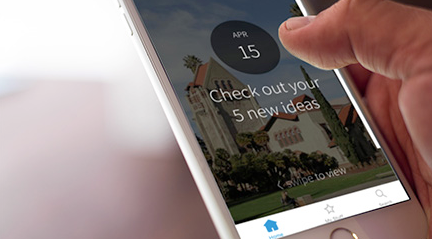 If you've ever been swiping right on the dating app of your choice and wished you could connect with a potential suitor for networking prospects instead of an awkward first date, LinkedIn is making your dreams come true. The website is launching an app, similar to Tinder, which allows people to network via swipe instead of scroll.
While there are many awkward romantic encounters that can happen via LinkedIn, whether it's being asked on a date from the app or looking at a potential significant other's LinkedIn account too soon in the relationship (or even before the first date), this new app has nothing to do with relationships. Instead, it shows college students the type of jobs they should be applying to and forces them to read content about the job hunting process. No longer will college seniors know the joy of networking with name tags and making casual conversation about the weather; instead, they can search from the comfort of their couch, no business casual attire necessary.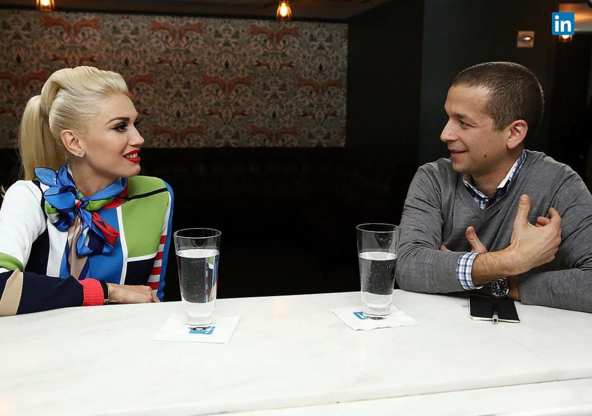 The LinkedIn app will give users five items to review that day, much like The League or Hinge; so really, it's far more similar to those exclusive apps than Tinder, which gives users unlimited options. The curated offerings include career suggestions based on college and major, articles on career-related topics and suggests of jobs alumni from their school have applied for. Then, after swiping through all that, the app offers an actual job listing. If swiping in the name of love combats boredom, this app forces people to live through the boredom before the actual prospect appears.
The app is currently available to students at 300 colleges, just in time for graduation. It was already tested at San Jose State and the University of Central Florida. Instead of swiping your way to love, you can swipe right to find the perfect job. And, if the process somehow becomes too grueling, New York-based college kids can always treat themselves to a "Swipe Right Hand Massage."