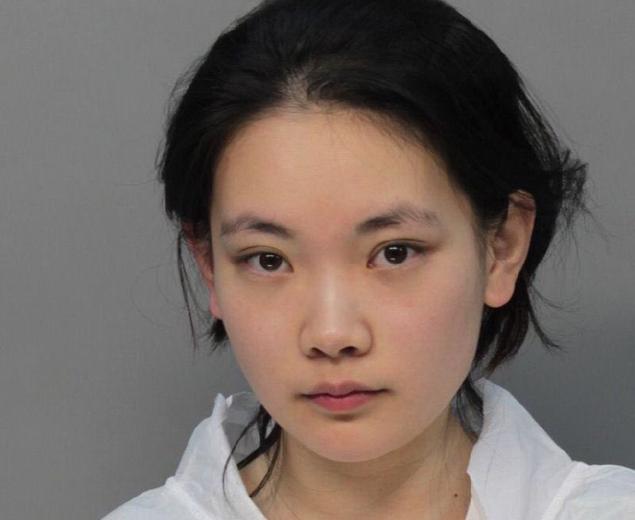 A woman who stabbed a fellow fair-goer in the neck at Art Basel Miami Beach last December has pleaded guilty to attempted murder, and claims she believed her victim to be an ISIS, reports The Miami Herald.
The 24-year-old China native, Siyuan Zhao, admitted to attacking Shin Seo Young on December 4 at the Miami Beach Convention Center. In a plea to the judge, Ms. Zhao's doctor testified that the defendant, influenced by auditory hallucinations, believed she was attempting to save the event from an attack by ISIS.
"She felt ISIS was going to be at Art Basel to destroy the art," Dr. Ilan Melnick told the court.
Miami-Dade circuit Judge Alberto Milian accepted a plea deal from the defendant, and has ordered Ms. Zhao to be deported to China with the stipulation she never be allowed back in the U.S.
The bizarre, violent incident was a first for the 14-year-old fair, considered to be the art world's premier annual event in the U.S. Shortly before the fair was slated to close for the evening, Ms. Zhao followed Ms. Young around the convention center before lunging at her with an X-Acto knife and cutting her on the neck and shoulder in front of an artwork by local Miami artist Naomi Fisher, as the Observer previously reported. In the heat of skirmish, Ms. Zhao told officers, "I had to kill her and two more! … I had to watch her bleed!" Some visitors reportedly mistook the attack for performance art.
After her arrest, Ms. Zhao was admitted to Miami's Passageway Mental Health Center, where she tried to kill a "therapy" bird and vandalized a doctor's car. However, her lawyers Howard Srebnick and Mark Shapiro assured the judge that her condition has improved and treatment will continue after she is deported.