Just one more to go!
Former mayor Michael Bloomberg is another step closer to creating his Upper East Side megamansion.
While his elegant, five-story limestone townhouse at 17 East 79th Street is already one of the most luxurious homes in the city, Mr. Bloomberg been steadily buying up the units in the townhouse co-op next door for nearly thirty years, in the hopes of creating a mansion of mammoth proportions.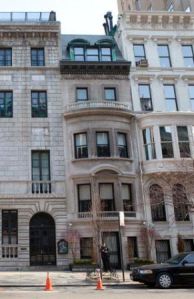 His quest in buying up 19 East 79th Street dates back to 1989, beginning with the first floor. In 2000, he paid $1.2 million for the 2,000-square-foot second floor, and has picked up two more units in the past few years, bringing him to a grand total of four out of six apartments in the building, which gave him an estimated 12,500 square feet of space in his home—lots of room to run around.
Now it looks like he's even closer to recreating a home rather reminiscent of the Gilded Age behemoths that once lined Fifth Avenue's streets–per public record, Mr. Bloomberg, through Lamony III LLC, has bought unit 3 from the townhouse next door from Charles and Susana Finkel, for the price of $14 million.
Mr. Bloomberg did quite the overhaul on the mansion back in 2013, just as he was about to leave office after his three consecutive four terms as mayor, so we wonder if he'll go about revamping again. It does seem likely that Mr. Bloomberg will have to now go about actually folding the new addition into his ubermansion, but not to worry–he has plenty of other homes he can use during renovations, including a his new $25 million London townhouse, his Hamptons estate, as well as the places he owns in Bermuda, Colorado and Florida.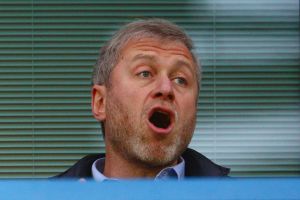 Perhaps Russian billionaire Roman Abramovich should take note. While Mr. Bloomberg's plans, when submitted to the city, were quickly approved, poor Mr. Abramovich was denied a permit application by the Department of Buildings for his submitted $6 million plan to combine three townhouses on 75th Street (11, 13, and 15) into one enormous single-family mansion. Don't count out Mr. Abramovich just yet, though–where there's a will, there's a way, especially when you have billions of dollars in your bank account.
So, will Mr. Bloomberg be satisfied now that he owns all but one of the co-ops at 19 East 79th Street? Well, he might just have to settle, since it appears that the top floor, owned by Jeffrey Wood and Pamela Jenrette, is the last-standing holdout.
"He's a great neighbor," Ms. Jenrette told the New York Times, but it didn't seem like the couple were planning on moving anytime soon.
"I love it," Mr. Wood told the Times. "I'll never leave."