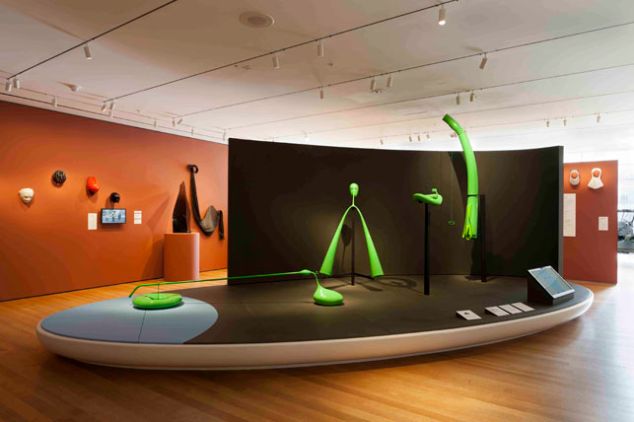 MoMA ditches its architecture and design galleries. The museum has had dedicated "medium-specific" galleries since the 1960s, but now it plans to merge its displays of architectural models, drawings and design objects with larger permanent collections galleries and temporary exhibitions. The shakeup is the result of the institution's renovation and expansion plan, which is already underway, according to museum officials.
Architects outraged by Mexico-U.S. border wall competition. An architecture competition organized by the Third Mind Foundation and launched on the site Arch Daily has ignited widespread criticism from design firms and the media, who claim the language used in the call for entries is problematic and that participation would equate to support for the controversial project. Arch Daily has not removed the call, but a statement was posted to its website addressing the backlash: "We hope that architects will address this issue with ingenuity, with responses that draw on our creativity and expertise. It seems silly to have to spell it out, but we imagined submissions that do not show a wall, for example."
Artist duo Elmgreen & Dragset to curate Istanbul Biennial. For the first time ever artists will oversee Turkey's leading international art exhibition. For the 15th edition, to be held in 2017, the artists plan to address the ongoing refugee crisis in the Middle East and the region's rise of nationalism.
Could a mysterious giant sphere in Bosnia be the oldest ever made by humans? Archaeologist Dr. Sam Osmanagich believes a massive ball made of stone and iron unearthed on a hillside may be evidence of an ancient civilization. However, critics are already dismissing Sr. Osmanagich's claims, and some believe it could just be a conveniently shaped natural formation of rock and sediment.
Women architects speak out on sexism in the industry. The New York Times surveyed female architects about gender and racial inequality, unequal pay and balancing work and life.
Philanthropist Yana Peel named CEO of London's Serpentine Galleries. Ms. Peel, who cofounded the Outset Contemporary Art Fund, will succeed the Serpentine's CEO of 25 years, Julia Peyton-Jones.