We guess being an Academy Award-nominated actress and a landlord was simply too overwhelming.
'Zero Dark Thirty' and 'The Help' actress Jessica Chastain has put her prewar duplex at 250 Mercer Street on the market, a few months after she first listed it as an $11,500 a month rental back in December.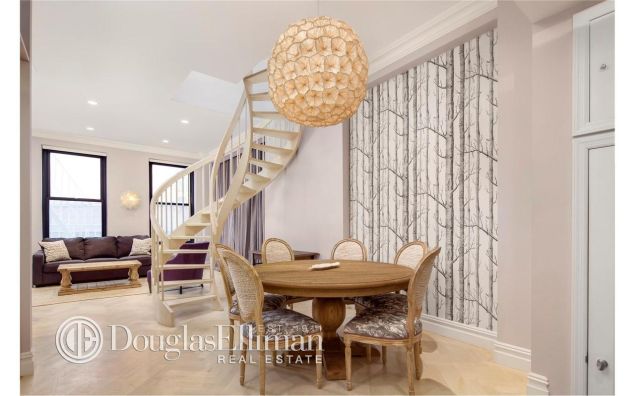 The 1,284-square-foot Greenwich Village pad looks rather charming, per the listing held by Douglas Elliman (DOUG) broker Kirsten Jordan—it has a wood-burning fireplace, around which there is currently a purple sofa and upholstered chair, as well as an open kitchen and a separate dining area, which is at the moment set up with a round wood table and six chairs with an orb-like light fixture just above. There's also a circular oak staircase leading up to the second level, where one can find the master suite and a "massive cedar closet with double height proportions."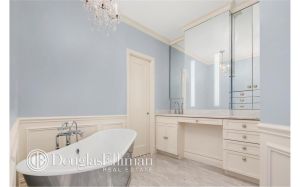 The $1.8 million listing declares the gut-renovated master bath to be "spectacular," and it really is quite lovely, with a freestanding polished metal tub under a sparkling chandelier and walls painted light blue with white trim.
The Julliard-trained actress bought the two-bedroom, two-bath co-op back in 2012 for $1.2 million, but she later felt the call Uptown, purchasing a $5.2 million co-op at the Osborne on 205 West 57th Street with her current boyfriend, Count Gian Luca Passi di Preposulo, an executive at French fashion brand Moncler.
So while Ms. Chastain is leaving the Village, her new nine-room midtown abode in the historic Osborne does have a few advantages in terms of its pedigree–not only is it located directly across the street from Carnegie Hall, but it was also once occupied by  legendary composer Leonard Bernstein.