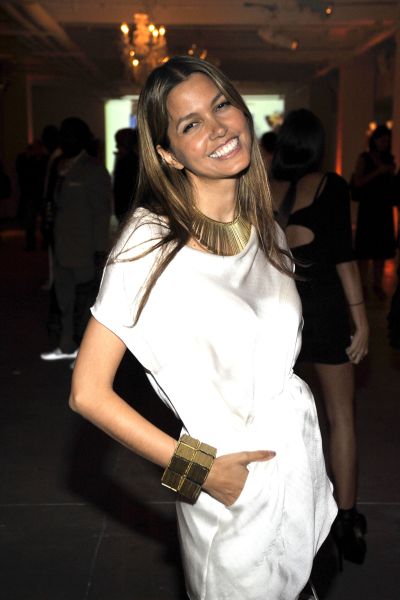 It looks like famed fashion and celebrity photographer-slash-director-slash-artist Indrani Pal-Chaudhuri can now add real estate to her accomplishments, since the shutterbug has sold her longtime Gramercy Park abode just a few months after she listed it herself.
Ms. Pal-Chaudhuri, who was raised in a 300-room ancestral palace in India (which she, along with her family, has since converted into a school for 300 impoverished children in Kolkata, India), started out as a teen model, before she made her first foray into photography and graduated from Princeton. At some point, she also started to go the Madonna route and go by one name.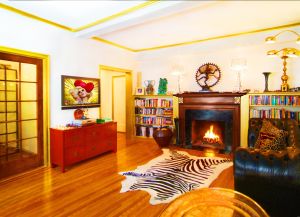 Somewhere in there, she met Markus Klinko, and the pair became known as a fashion photography team hired for campaigns for Puma and Anna Sui, portraits of Lady GaGa, Anne Hathaway and Kate Winslet for such magazines as Vogue and Vanity Fair, and album covers for Beyoncé and, of course, David Bowie, who discovered Ms. Pal-Chaudhuri's work when she was still at Princeton.
Bowie later commissioned her and Mr. Klinko for his "Heathen"  album cover—he also later commissioned her for the music video for his song "Valentine's Day." She kept a few mementos of her work with the star in her home at 242 East 19th Street—at the time she showed her apartment to Time Out, she had a few of her photographs hanging above the living room sofa, including a photo of Bowie, when she said was "one of her favorites." Oh, and Iman, the supermodel who was married to Bowie until his death last year, was also apparently a fan of Ms. Pal-Chaudhuri—she asked her and Mr. Klinko to shoot the covers for her book I am Iman.
Ms. Pal-Chaudhuri paid just $717,500 for the Gramercy abode in 2005, and she definitely added her own touch to it. "It's inspired by Russian palaces that are trimmed in gold," Ms. Pal-Chaudhuri told Time Out of the metallic gold-painted trim on all of the molding and door frames in the 900-square-foot apartment.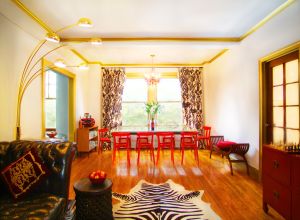 We suppose Nancy McDonald is a fan of regal touches—she did, after all, pay $1.18 million for the shutterbug's home, which also has an eat-in kitchen, marble fireplace, hardwood floors and 10-foot beamed ceilings.
We do wonder where Ms. Pal-Chaudhuri will be headed next–all those travel souvenirs, including bows and arrows from the Amazon and a sword from India, will need somewhere to be showcased along with the celebrity portraits…