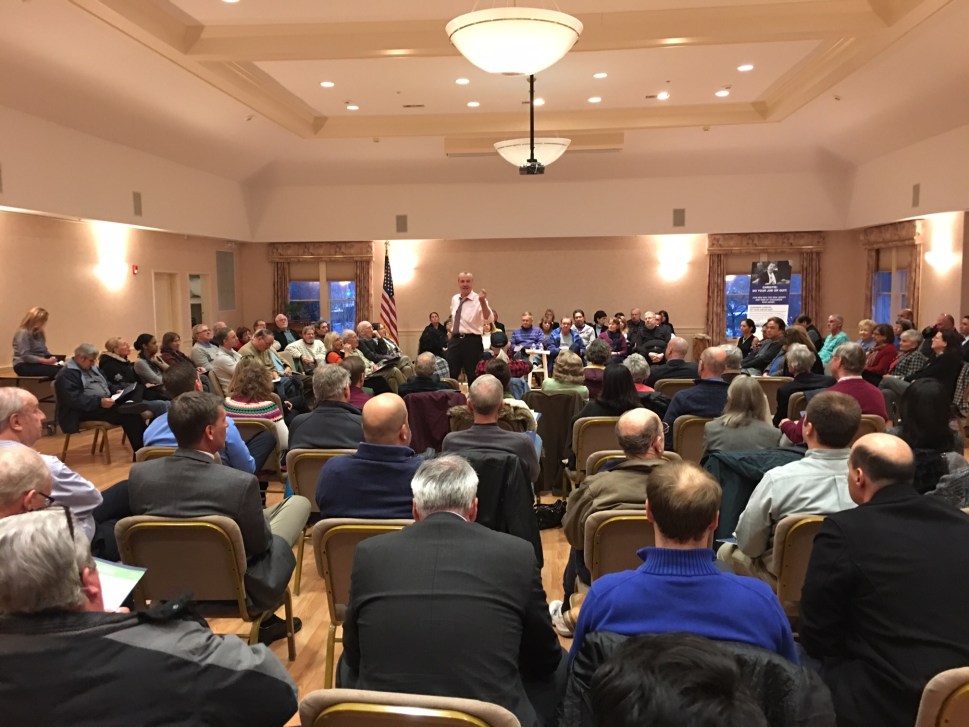 Sleeves rolled up, tie loosened, the Irish labor leader look indisputable in North Jersey where those optics count, Democrat Phil Murphy continued his town hall tramping tour this evening in Woodcliff Lake.
One-hundred and fifty people flooded the Northern Bergen County hall as an operative close to the wings-expanding 2017 candidate for governor sized up "movement building" vibes around Murphy.
Bergen electeds at the event included Freeholder Steve Tanelli, County Clerk John Hogan, Mahwah Mayor Bill LaForet, District 40 Democratic Chair Todd Schaer, Assemblyman Gordon Johnson (D-37), and former Freeholder Jimmy Carroll.