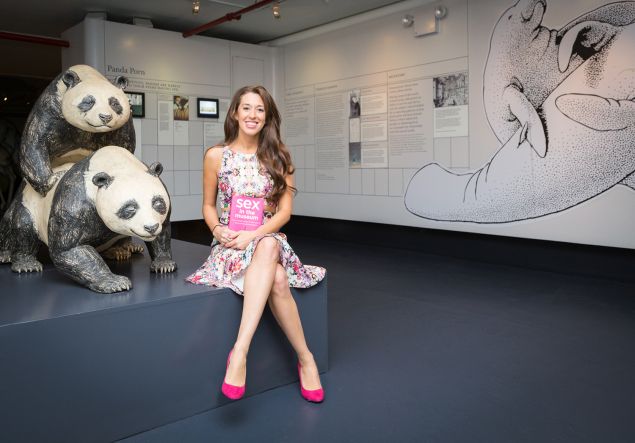 Dressed in hot pink high heels and an even brighter floral dress, Sarah Forbes stood out against the black walls of the Museum of Sex's top floor galleries. During a private tour with the Observer the other afternoon, she lit up while detailing the history of some of the rare artifacts in the collection—among them a Braille edition of Playboy, a copy of a 1960s Valentino dress made from thousands of condoms and a very Russ Meyer skintight black "Torpedo Tit Catsuit," which she did indeed try on (and Instagram) before displaying. "I was like, 'I think it's my size,' so I had to," she said.
Ms. Forbes, author of the new memoir Sex in the Museum, recently announced her departure from the institution she joined as a 22-year-old researcher in 2004. She recalled that her first task was to meticulously sort through boxes of porn. For her farewell, Ms. Forbes staged "ObjectXXX," an exhibition of some of her favorite treasures, including many never-seen-before items from the museum's archive.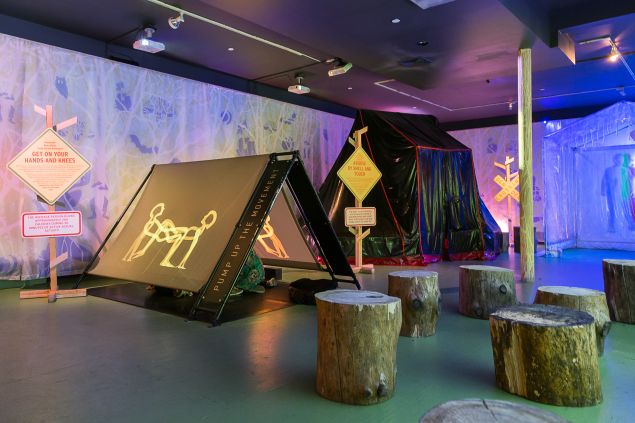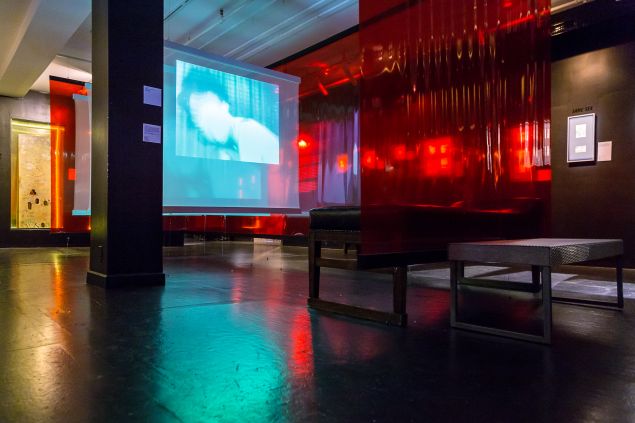 After a brief stint as assistant curator, the museum tapped the then-24-year-old to stage the museum's exhibitions. Around the same time, she became single and had to face the New York dating scene with a career that is more bomb than barstool banter. With many suitors failing to realize she came into the job because of her academic research in anthropology rather than her sexual appetite, invitations to underground orgies ensued. Another relationship ended in part because the man's traditional Muslim family would've frowned on her chosen career. In her book she wrote, "It had become my identity. I had become 'Sarah Sex,' and it wasn't doing me any favors."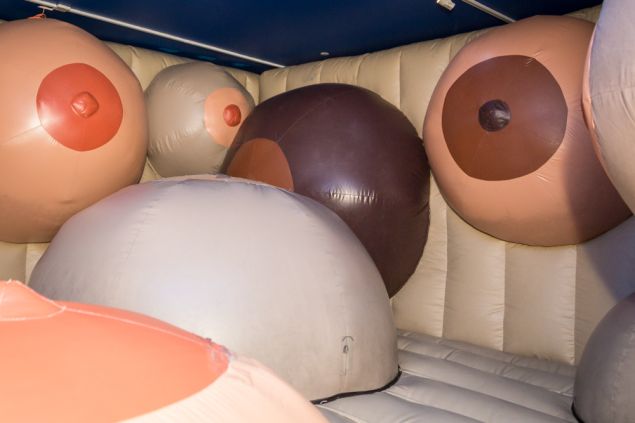 Throughout her tenure at MoSex, Ms. Forbes never aimed to shock. Although there is plenty of porn projected on the walls, along with hips, chains and something called an "ass lock," on display in the exhibitions and the gift shop, the institution takes its mission to explore the history of sex and sexuality seriously. Most other sex museums scream "tourist trap." Not to say MoSex isn't fun, given its indoor bouncy house filled with inflatable breasts.
Throughout our private tour, Ms. Forbes put every piece into a larger historical and cultural context—no matter if discussing the porn industry or "The Sex Lives of Animals" exhibition, featuring facts on animal group sex (bonobos are apparently real swingers), sexual cannibalism and the mallard duck's penchant for homosexual necrophilia. "My whole objective," she said standing near Selfie, a 1920s-era photograph showing a man pulling the shutter string on a camera as he spanks a woman across his lap, "was to create a new natural history."