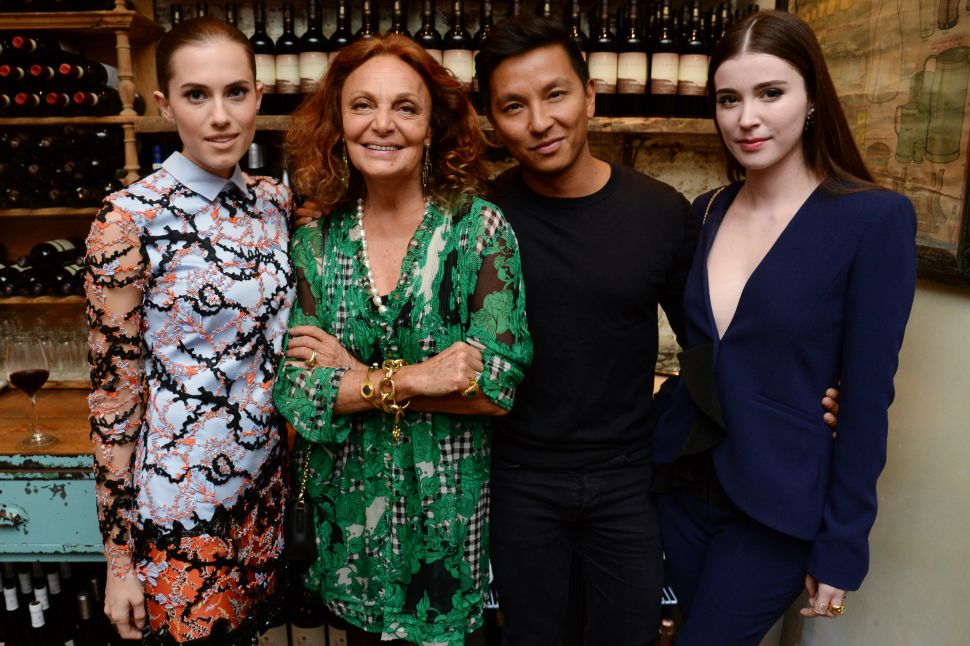 It might have seemed like Nell Diamond had it all –killer looks, an adoring husband, an Ivy League education, and a well-paid job – but earlier this year, she decided that she wanted even more. The perennial social fixture, who counts Bee Shaffer and Prabal Gurung as pals, decided to take on a sector she thought was grossly underserved: luxury bedding.

"I created Hill House Home because I couldn't find beautifully designed, practical, high quality bedding at a reasonable price point," she said during a recent meeting at her favorite canteen, Café Clover, owned by another one of her best mates, Kyle Hotchkiss Carone. "I couldn't find a brand taking a fresh, design-centered approach to the space, while also focusing on creating an easy and efficient customer experience." She refers to it confidently as "couture bedding" thanks to the painstaking process behind each product, made using fabrics sourced from Italy and manufactured by hand at a family-owned mill in France.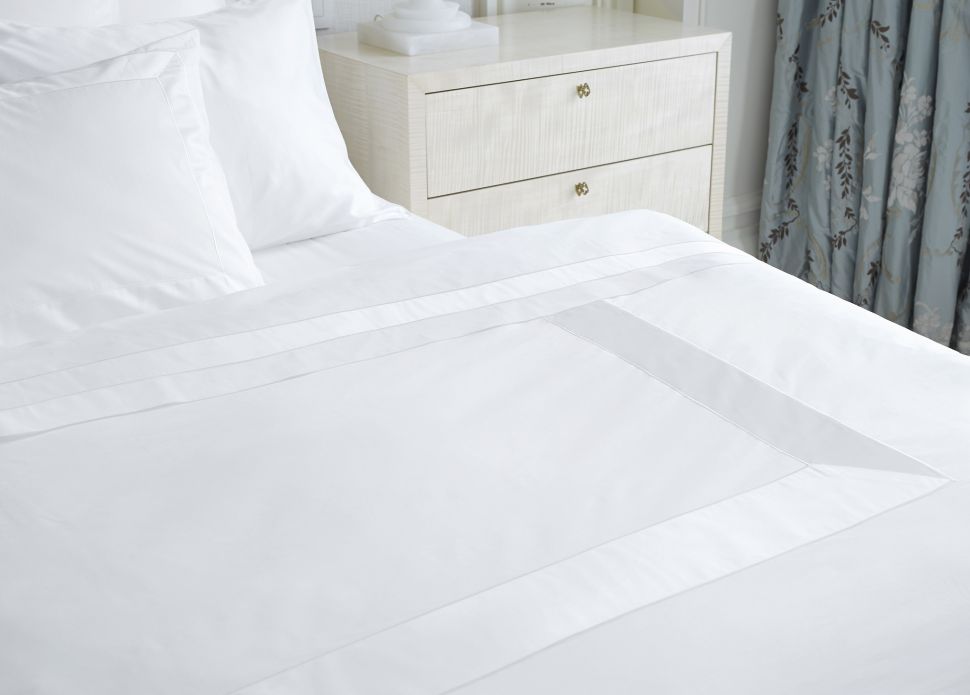 The production might be considered old school, but the shopping experience is modern and cleverly streamlined. This is reflected in its flat rate pricing and easy-to-understand packs named after streets or places that mean something special to Ms. Diamond. There's The Ivy, named for the Ivy Club at Princeton, where she received her undergraduate degree, and The Savile, which was inspired by the crisp men's shirting found on Savile Row in London.

"I grew up on three continents before the age of 8," she said, beginning to count them off. "I lived in London, Tokyo, and New York, so I was constantly exposed to some of the most beautiful beds in the world. My mother has incredible style and used to collect little pieces-fabric, pillows, quilts-from where we traveled and together they would make every new place feel like home. As I got older, she would pass these pieces down to me one at a time – a pillowcase here, a boudoir sham there – and it's really helped me perfect the art of a beautifully mismatched bed in my own home."
Aside from her mother's own collection of vintage linens, she counts hotels as her constant source of inspiration. "There's a beautiful pattern to the experience of travel at the best hotels," she said. "After a long day jumping in the sea, or exploring an ancient town, or visiting galleries, you return to the perfectly made bed, and it's this wonderful, magical moment of unfolding the sheets and jumping in and re-playing everything you've done in this new place. That's the moment I want to capture – the beautiful bed you keep returning to after all the chaos of the day." Some of Ms. Diamond favorite hotels include Le Sirenuse in Italy, Le Bristol in Paris, Upper House Hong Kong, The Greenwich Hotel in New York, and Hotel du Cap Eden-Roc where she was married in 2014 to financier Teddy Wasserman. "My favorite hotel beds will always be there," she said of the coastal hideaway in Antibes, France. "It's the most magical place, and the beds really are little jewels that look out towards the sea."
These far flung locales are a far cry from where Hill House Home originated though. The company was born from a stint in Yale's start-up incubator where Ms. Diamond was also busy earning her masters degree. "I came from a pure finance background," she recalled. "I worked on a trading desk at Deutsche Bank in New York after college, and yet I had this side of me that was completely obsessed with design. I learned how to marry those two sides at Yale. It was business bootcamp. I learned how to do everything from build a workable financial model to organize my supply chain, while doing plenty of sketching and Pinterest-ing in between."
While Ms. Diamond toiled away on making the perfect bedding concept, her classmates focused on completely different inventions. She recalled one budding business that aimed to improve the transportation system for organ donations, and another that built a semi-conductor prototype in a basement. "It was an incredibly diverse group, and a very humbling experience to sit next to these entrepreneurs all day," she said. "It taught me an incredible amount about how to build a business that can last."

Hill House Home has already showed its staying power. After launching an initial collection of 5 bedding ranges, the brand recently introduced robes, pajamas, mini pillows, and a collection of special edition linens for the wedding registry hub, ZOLA. "Bedding is our core product, and it's what we've spent years developing, but I really want to build a brand that's a destination for the home," she said of her goals for Hill House Home. "Think all things soft – towels, throw pillows, table linens. I'd love to create them all."