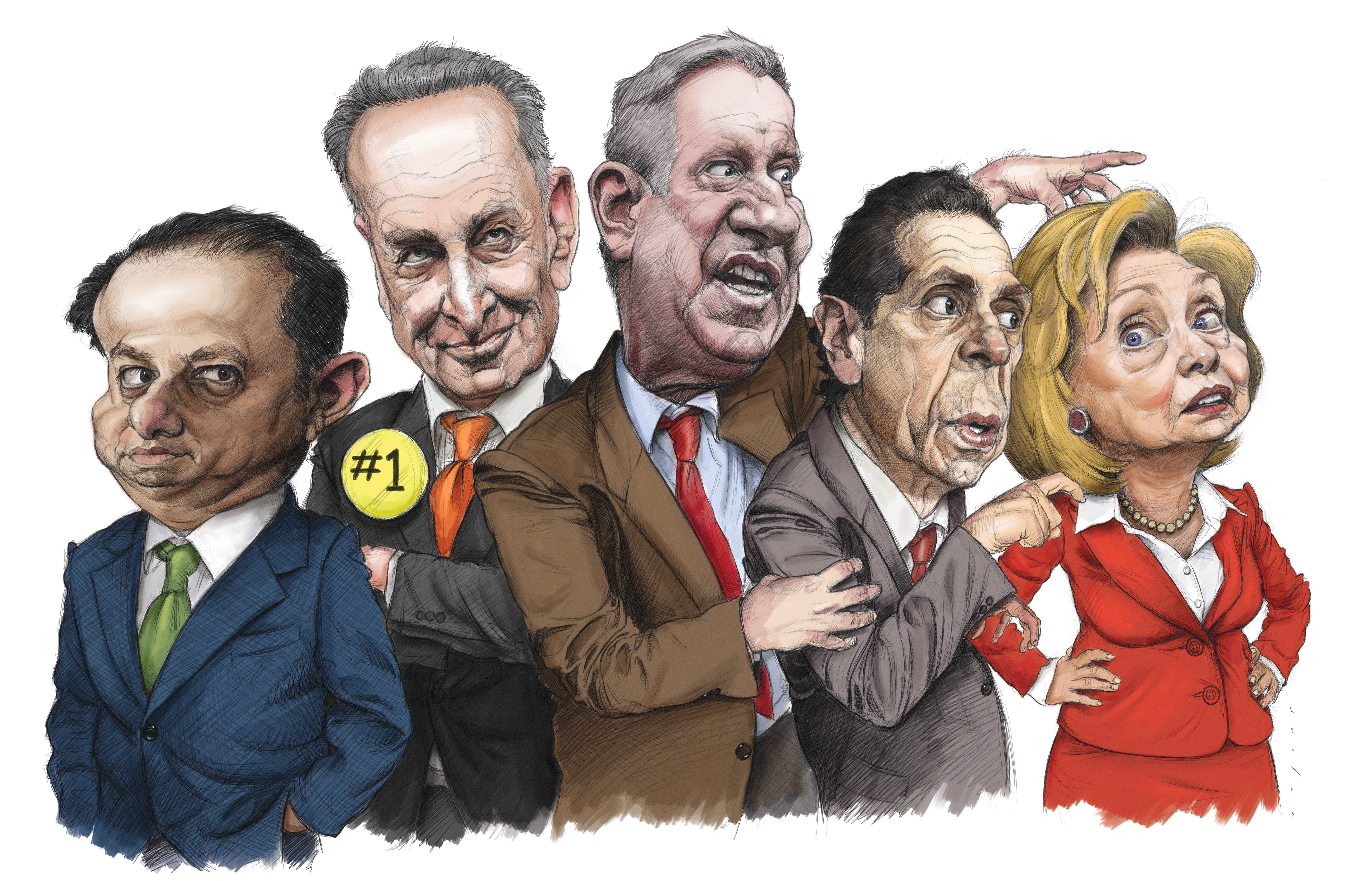 New Yorkers have always known their city is the center of the universe, so it seems only fair that New York ought to play such an unusually outsized role in this year's presidential race.
Sure, the city has always funded presidential campaigns and has always seen the candidates visit if only to meet with rich people from whom they would like money. But the state has rarely weighed in formally on the race with a presidential primary that was actually competitive—and never has it had competitive primaries in both parties at the same time. Now, instead of meeting only with the monied class, the candidates are eating pasta in the Bronx and matzo in Brooklyn.
If having the candidates campaign in New York City, with all its ethnic food and tabloid drama, wasn't enough, two of the candidates most likely to become the next president are New York residents.
With the star power of the presidential campaign in town, it seems even the city's biggest personalities—its gangly mayor, its mercurial governor, its swaggering prosecutor and grinning police commissioner—have taken a backseat to the action. The campaign is all anyone is talking about, including Mayor Bill de Blasio himself, who has been pining to be a go-to progressive pundit and favored surrogate of Hillary Clinton, with less-than-stellar results.
(Indeed, Mr. de Blasio has been lucky that all eyes are on the primary: It has meant less attention is being paid to reported investigations of his campaign contributions and his administration's role in a controversial property sale.)
The 2016 race seems to swirl around nearly everyone, as New York Democrats jockey for favor with their old pal Ms. Clinton—perhaps looking for appointments down the line—and jockey for headlines bashing their hometown foe, Donald Trump.
This year's power list has a decided focus, then, on the national figures who call New York City home, the local folks who help keep them in the running and the possibilities the future holds for those people—and what it could all mean for everybody else in town.
1. Charles Schumer, Senator
Mr. Schumer has been ravenously ambitious since his days as a pothole-filling assemblyman from Brooklyn. Now, as the anointed next leader of the Senate Democrats, with the Democratic Party facing favorable prospects in November, there's an excellent chance you'll be calling him Majority Leader Schumer in 2017.
New York has never had a majority leader, let alone one from the borough of Kings, and Mr. Schumer will cement his role as the Empire State's most important elected official. Our city has long struggled on the federal terrain—urban issues just aren't sexy to Republican congressmen from the Ozarks—but with Mr. Schumer as one of the most powerful elected officials in the country, we're bound to do a little bit better. No matter who becomes the president—more on that later—Mr. Schumer is one New Yorker who is assured a spot near the top of the heap in Washington.
He also arrives at a precarious time for his own party, even as Democrats gloat about the crackup of the GOP in the Year of Trump. The grassroots left, powering Sen. Bernie Sanders' campaign, is ascendant, and the centrist Schumer has never had a very comfortable relationship with the most liberal end of the Democratic Party. His defense of Wall Street and his ability to raise prodigious sums of money from the financial sector were once nothing but an asset. Mr. Schumer's rise to power came in part because he could raise cash as well as anyone in politics. Now, with angry progressives demanding purity from their Democrats, Mr. Schumer will have to figure out how to balance his own pragmatist instincts with a political environment that may be unfriendly to people like him. Does Mr. Schumer tack left? Or for the first time in his career, does he resist the political current?
2. Hillary Clinton, former Secretary of State
Not since Thomas Dewey challenged Franklin Roosevelt in 1944 have two New Yorkers—one a mid-life arrival, the other native-born—vied against each other for the White House. And while Ms. Clinton's democratic socialist primary opponent, Mr. Sanders (a son of Brooklyn himself), may have a few rounds left in him, her nomination as the Democratic presidential candidate is all but assured, assuming nothing comes of her email scandal. Voters remain lukewarm to the ex-secretary of state, but New York's political elite has scrambled to hoist the former Empire State senator onto their shoulders. The names of her top surrogates in the city dot this list, and some could easily wind up in her administration should she triumph in November. A polarizing figure, Ms. Clinton could have the good fortune of facing an opponent this fall whose unfavorability ratings outstrip even her own.
About that opponent. Mr. Trump, too, is a New Yorker who could be the next president. But truth be told, his influence in this town seems largely relegated to being the target of ire from Democrats, who see a win-win in criticizing a candidate so deeply disliked by so many, even as he is beloved by those who show up to his rallies and to vote for him. It's unclear yet whether Mr. Trump has shattered the Republican Party or revitalized it, or whether his campaign will be little more than a passing spasm of anti-establishment outrage—and as such, the extent of his true power as a player in New York City remains unclear, too.
This list will go to press just hour before some of these open questions will be answered in our state's primary. If Mr. Trump cracks 50 percent in his hometown, it'll boost him toward the convention and argue he can be competitive in the northerast in the general. An under-convincing win here will be rough for Ms. Clinton, but if she can win by 10 or more points she'll keep surging toward November.
3. Preet Bharara, U.S. Attorney
All pols fear the probing, sardonic eye of the U.S. Attorney for the Southern District. After falling heavily last year on the two most powerful legislators in the state, ex-Assembly Speaker Sheldon Silver and former State Senate Majority Leader Dean Skelos, it seemed to pass over Gov. Andrew Cuomo—though the prosecutor is still reportedly peering into potential sweetheart contracts for donors in Buffalo.
Now Mayor Bill de Blasio and his NYPD are in the anticorruption evangelist's sights. At issue are likely illegal gifts cops seem to have received from two of Mr. de Blasio's top contributors in Brooklyn's ultra-Orthodox community. The investigation may also implicate one or more of the much-criticized nonprofits the mayor created to raise cash and advance his liberal agenda, which the group Citizens Union labeled a "shadow government" earlier this year.
Given his success exposing shady dealings in Albany, City Hall and on Wall Street, Mr. Bharara (a former aide to Mr. Schumer) could well become the attorney general for the United States under a Clinton administration—or, given that Ms. Clinton set up her controversial "homebrew" email server on his turf, he could wind up leading the investigation that denies her the White House.
4. Andrew Cuomo, Governor
Just in time for the presidential season, the famously cautious and calculating governor banked left—hard. He forewent his own rumored bid for the White House to instead become one of Ms. Clinton's earliest endorsers and biggest boosters in New York. He also embraced two of the causes he once scoffed at: a $15 an hour minimum wage and paid family leave. Both passed in this year's budget, giving New York some of the most liberal labor laws in the country.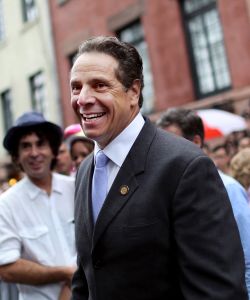 The governor has also abandoned his once-proud fiscal conservatism, announcing billions upon billions of dollars worth in infrastructure investments. Every decrepit and despised New York transit hub would get demolished then built anew under the governor's designs: LaGuardia Airport, Penn Station, the Port Authority Bus Terminal. Nobody seems to know yet where all the money will come from, but sources tell the Observer Mr. Cuomo sees these projects as his legacy in office.
It's unclear whether Mr. Cuomo is auditioning for some role in Ms. Clinton's Cabinet (or what that role would be—they're based in the same state, so vice president is pretty much off the table) or whether he just decided to spite his rival, Mr. de Blasio, by snatching away the mantle of progressivism. Either way, New York City will be a very different place by the time he departs Albany.
5. Bill de Blasio, Mayor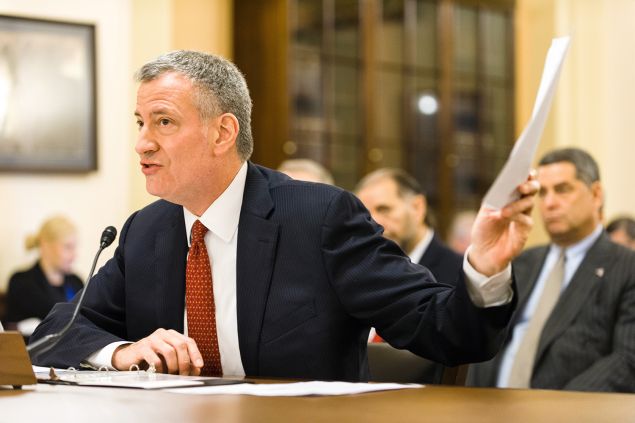 For all his bumbling, fumbling, stumbling, bobbling, unforced errors and outright pratfalls, Mr. de Blasio managed this spring to push through what may be his most significant accomplishment in office: rezoning New York City. From now on, developers will get the benefit of loosened height and density restrictions, but they'll have to set aside 25 to 30 percent of new apartments for middle-class and lower-middle class tenants.
The mayor is still missing a new version of the 421a building tax credit—the gas for his affordable housing engine—but the rule changes have potential to permanently change both the city's rental market and its physical terrain. That will doubtless outlast Mr. de Blasio's tenure at Gracie Mansion, however long that ends up being.
After a few flirtations with his ideological cousin Mr. Sanders, Mr. de Blasio belatedly backed Ms. Clinton, his former employer, for president. His hesitance seemed to earn him her ire, but the mayor paid his penance knocking on doors for her in Iowa, and she appears to have warmed to him again. His grandiose hopes to hold a candidate forum and shape the 2016 race have fallen through, and he seems to have accepted a humbler role in the process, shilling for her in New York, the same as nearly every other Democrat in the city.
He just better hope that Mr. Bharara's investigation goes away.
6. Bill Bratton, Police Commissioner
The media-savvy police commissioner about town was at the top of this last year and with good reason: Mr. Bratton is many ways a better politician than the mayor who hired him. He is still the commissioner who seems to get the most leeway from the mayor he serves. But while Mr. Bratton dominated city headlines last year—going against the mayor to call for more cops in the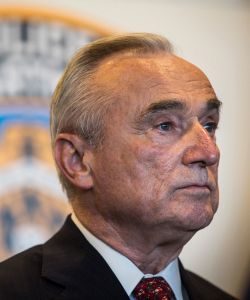 budget, dealing with the fallout of massive antipolice protests—things are simply a bit quieter this year, as City Hall moved to focus on housing more than the issues aligned with the NYPD. And Mr. Bharara's probe into higher-ups at the NYPD accepting gifts is sure to be a headache—though the mayor is doubtless glad he chose Mr. Bratton to lead the department over one of the men being investigated, former Chief of Department Philip Banks.  Mr. Bratton continues to say what's on his mind, even jumping into the presidential race to take Texas Sen. Ted Cruz to task—and tell him to "shut up"—in response to his proposal to monitor Muslims to prevent terror attacks. Any police commissioner is a major presence in New York but particularly this one, with his penchant for hitting the best restaurants and the biggest social events, filling a role that the homebody mayor doesn't seem to enjoy much.
7. Carl Heastie, Assembly Speaker
His first year as Assembly speaker, Mr. Heastie gained a reputation for the same detached taciturnity as his predecessor Mr. Silver. This spring, he showed for the first time that he might have some of the fallen pol's famed negotiating prowess. The Bronx lawmaker shielded the city from up to a billion dollars in cuts to the CUNY system and in Medicaid assistance from Albany that Mr. Cuomo had proposed in his budget. He also laid out a plan to increase taxes on the wealthy, to the governor's chagrin, indicating that Mr. Heastie is looking to put pressure on Mr. Cuomo's left flank.
It's nearly impossible to decipher the speaker's motivations, but he's the closest thing Mr. de Blasio has to a powerful friend in Albany—even though he's much closer to the mayor's main rival at home, Bronx Borough President Ruben Diaz Jr.
8. Melissa Mark-Viverito, Council Speaker
It's easy to dismiss the City Council as mainly a rubber stamp for the mayor—but even if it is, its speaker is looking to make the most of her position. Ms. Mark-Viverito has tried to assert her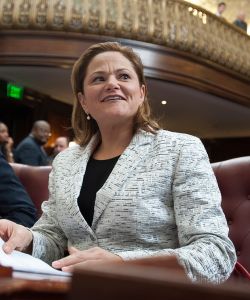 independence from Mr. de Blasio: making amendments to his housing plan, throwing cold water all over his crumbling effort to ban horse carriages (but only after first carrying the water for it), breaking from him on the efforts to cap Uber in the city. But she's also used her perch to be a voice on national issues, speaking out frequently on immigration and representation of Latinos in local government and becoming a favored surrogate for Hillary Clinton. In fact, Ms. Mark-Viverito's political prowess was perhaps best on display with her endorsement of Ms. Clinton—particularly considering how Mr. de Blasio bungled his. Plenty of people are whispering about whether the speaker might be offered a spot in a future Clinton administration when her term in the Council expires.
9. Anthony Shorris, Deputy Mayor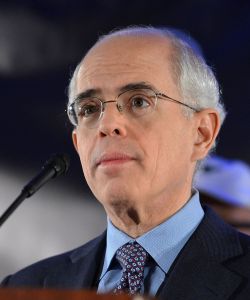 The unsung bureaucrat who makes City Hall go around, Mr. Shorris is the man who does the day-to-day managing of the city as its first deputy mayor. He took a leading role in reassessing the city's services for the homeless after one of his fellow deputy mayors hastily left the department and the leader of the Department of Homeless Services was seemingly pushed out. His institutional knowledge of government has been key for Mr. de Blasio.
10. Lloyd Blankfein, Goldman Sachs CEO
The Goldman Sachs CEO has come a long way from the Brooklyn housing projects he grew up in—financially at least. A search of Ms. Clinton's donor rolls comes up flush with his employees, providing fodder for both Mr. Sanders and Mr. Trump. (That goes without mentioning all those speeches Goldman paid the former first lady to deliver.) He also counts Mr. Cruz's wife among his underlings, and he enjoys a fairly warm relationship with Mr. de Blasio.
11. Kirsten Gillibrand, Senator
For now, Gillibrand will be in Schumer's shadow, but New York's junior senator has been building her profile as an advocate for women and the sexually abused. Long-removed from her days as a conservative upstate lawmaker viewed skeptically by the city's Democratic establishment, she just may be future presidential candidate material.
12. Steven Banks, Commissioner of Social Services
Mr. Banks has emerged in the last year as a major player in the mayor's administration, rising up a somewhat obscure post at the Human Resources Administration to become the face of the city's response to a growing and difficult to manage homelessness problem—and its brand-new Commissioner of Social Services. Mr. Banks, who made his bones at the Legal Aid Society suing the departments he now leads, will now oversee both the HRA and the Department of Homeless Services. Even-handed and hyper-knowledgeable about his field, Mr. Banks clearly has the trust of Mr. de Blasio, who has let Mr. Banks lead several of his own City Hall press conferences.
13. James Capalino, CEO of Capalino + Company
This veteran lobbyist's fortunes have steadily risen since City Hall was taken over by Mr. de Blasio—making his lobbying firm the highest-earning in the city. That's raised some eyebrows, considering Mr. Capalino's close relationship with Mr. de Blasio, for whom he's raised campaign cash. That tight relationship has been attractive to clients of Mr. Capalino's, particularly the real estate powerhouses like Brookfield Properties and SL Green that employ him. But what's really put Mr. Capalino in the spotlight, and under the microscope, is his connection to a deal that has proven disastrous for the mayor: the removal of deed restrictions on a Lower East Side property that will allow a private developer to turn what was once an nursing home for AIDS patients into luxury condos—and which helped the building's owner make a $72 million profit selling it.
14. Hakeem Jeffries, Congressman
Possibly Brooklyn's brightest rising star, the congressman has become one of Ms. Clinton's top lieutenants in the black community. A relatively new member of the New York delegation and a Democrat in the Republican House, Mr. Jeffries has long reportedly eyed other pols' jobs—including Mr. de Blasio's and Ms. Gillibrand's. Perhaps a job in the White House would be a suitable outlet for his ambitions.
15. Vicki Been and Carl Weisbrod, Housing Preservation and Development Commissioner and Planning Chairman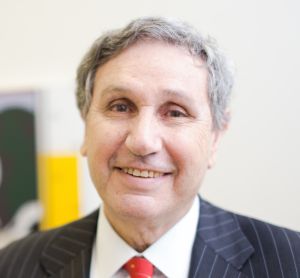 The dynamic duo at the forefront of the mayor's plan to build or preserve 200,000 units of affordable housing in a decade, Ms. Been and Mr. Weisbrod played major roles in cajoling the planning commission and city council to pass the mayor's massive rezoning plan. But even after that victory, there's still plenty to be done in terms of neighborhood-specific efforts, like the combative one underway in East New York.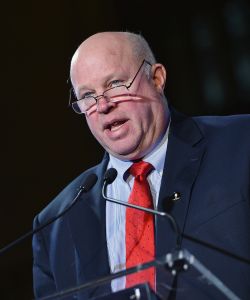 16. Thomas Prendergast, MTA Chairman
Mr. Prendergast not only runs the Metropolitan Transportation Authority—and therefore oversees a vital part of nearly every New Yorker's day—he also serves as a major New York City surrogate for Gov. Cuomo. Often, that means going toe-to-toe with the mayor, arguing over things like the city's share of the bill for the MTA.
17. Michael Bloomberg, Former Mayor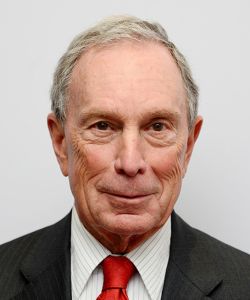 Mr. Bloomberg couldn't stay away from politics forever. When it looked like the nation might face a Sanders/Trump race for the presidency, the billionaire media mogul publicly weighed injecting another New Yorker into the mix—himself. He ultimately realized an independent doesn't have a prayer in America's two-party system, but he bitterly denounced Mr. Trump's "divisive and demagogic" style upon withdrawing from contention. Look for him to endorse Ms. Clinton after the convention, possibly with his wallet.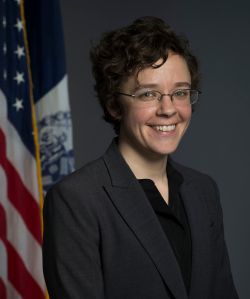 18. Emma Wolfe, Director of Intergovernmental Affairs
A veteran member of Mr. de Blasio's inner circle, Ms. Wolfe is the mayor's political fixer and his liaison to the groups outside City Hall with which he must work—the governor's office, unions, the City Council and just about everyone in Albany. Behind her aw-shucks demeanor is a tough and experienced political operative and one of the mayor's closest and sharpest advisers.
19. Rupert Murdoch, CEO of News Corporation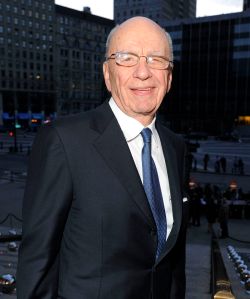 Dismiss Mr. Murdoch's New York Post at your peril. The venerable tabloid is forever a pain for any mayor but especially this one—who just last week saw himself on the wood (that's the cover, for those who don't know tab-speak) three days in a row, accused of scandal. For readers who like their criticism of Mr. de Blasio a little classier, Mr. Murdoch's got The Wall Street Journal—which also offers influential reporting on just about everything else. And then, there's that little cable powerhouse Fox News. In a town where the media is a major force, Mr. Murdoch is the force behind plenty of it.
20. Dean Fuleihan, Budget Director
The city's moneyman, Mr. Fuleihan oversees New York's mammoth budget—proposed to be $82.1 billion this year. It's a less stressful job than in years past, now that the city has inked contracts with most of the municipal workforce and with a budget the mayor himself has admitted isn't exactly as exciting as his previous ones. But when it comes to budgets, as City Hall has also noted, boring can be good. Perhaps the biggest challenge is working with Albany—something Mr. Fuleihan, a former aide to disgraced ex-Assembly Speaker Sheldon Silver, knows plenty about.
21. Alicia Glen, Deputy Mayor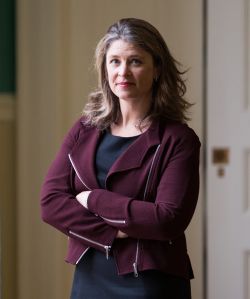 Perhaps the most headline-grabbing challenge of Ms. Glen's deputy mayorship, shepherding through the mayor's affordable housing plan, is done now that the plan has been approved. But there will be plenty of work to do make that plan a reality—particularly in the absence of the 421a tax credit that induces so many developers to build. And Ms. Glen will remain a bridge to the real estate types and private companies that play a major role in economic development in the city.
22. James Malatras, Director of State Operations
Mr. Malatras is Gov. Cuomo's go-to-guy on policy, and lately it seems like lots of the policies that Mr. Cuomo rolls out focus on New York City. Mr. Malatras is tasked with putting out fires like the one Mr. Cuomo set when he proposed shifting nearly half a billion dollars of costs for CUNY to the city.
23. George Gresham, 1199SEIU President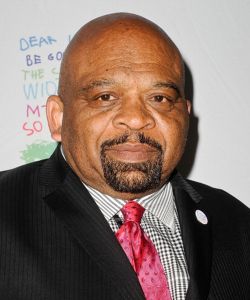 Gresham, as we've noted in the past, is the unique figure who manages to be on good terms with both Mr. de Blasio and Mr. Cuomo. As the head of the largest union in the state, he's been at the forefront of the fight for $15 push and remains maybe the most important New York labor leader out there.
24. Dean Baquet, Executive Editor of The New York Times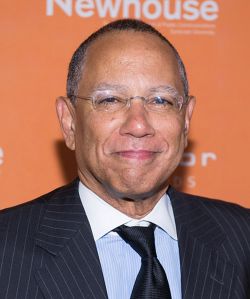 If the screaming headlines of the Post or the woodcuts of the Journal aren't your speed, how about Mr. Baquet's Grey Lady? As the editor of the Times, Mr. Baquet determines all the news fit to print on politics ranging from City Hall to Albany to the campaign trail. Plenty of reporters have been plucked from local politics beats to chase the presidential candidates—but at the same time, the paper is beefing up its presence in City Hall.
25. Phil Walzak, Senior Advisor to the Mayor

After a rocky stint as press secretary—a gig that wasn't quite what he wanted in the first place—Mr. Walzak has settled in as "senior advisor" to the mayor. He still spends a decent amount of his time crafting Mr. de Blasio's message, at least when he and the mayor aren't heading off on road trips to watch ballgames.
26. Jonathan Rosen, Co-Founder ofBerlinRosen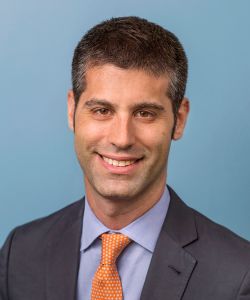 Mr. Rosen, of the PR firm BerlinRosen, is perhaps Mr. de Blasio's best-known outside consultant—but the mayor's relationship with Mr. Rosen and others has been gaining greater scrutiny. Mr. Rosen is not a lobbyist and as such does not have to disclose his meetings with the mayor, but his firm represents a slew of boldfaced names that have major business at City Hall. BerlinRosen also handles the mayor's nongovernmental press, putting out his message as Mr. de Blasio continually tries to influence national politics and spinning on issues like his campaign contributions.
27. Michael Mulgrew, President of the United Federation of Teachers
While the UFT originally backed former comptroller Bill Thompson, Mr. Mulgrew came around pretty quickly to Mr. de Blasio: The union was the first to ink a new contract with City Hall, and from there Mr. Mulgrew hasn't looked back. He's been a frequent visitor to City Hall and a loud defender of the mayor. That must be a welcome change for Mr. Mulgrew after 12 years of being frozen out by Mr. Bloomberg.
28. Jamie Dimon, CEO of JPMorgan Chase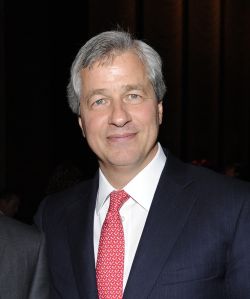 Mr. Dimon is the head of one of those big banks Bernie Sanders is always talking about breaking up, so unsurprisingly he doesn't think doing so is a great idea. He remains a powerful representative of Wall Street—which is something of an industry non grata in this election cycle but has long held sway over New York's elected officials, especially Mr. Schumer, to whom Mr. Dimon has donated plenty.
29. Scott Stringer, Comptroller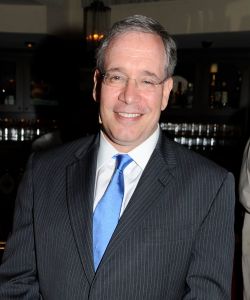 Mr. Stringer was among the first city Democratic pols to start going after Mr. de Blasio, and as others have joined in, he's remained a loud voice thanks to his ability to turn out audits and run investigations. Is it all part of a lead-up to challenging Mr. de Blasio in 2017? It's hard to imagine Mr. Stringer is willing to take that risk, but he's clearly intending to set himself up as a critical voice and perhaps an alternative.
30. Bill Lipton and Dan Cantor, Co-Founders of the Working Families Party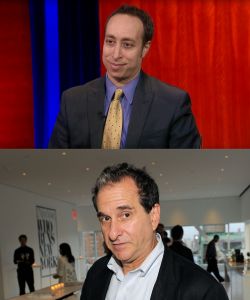 After backing Mr. Cuomo in 2014 and pissing off its base, the progressive party is getting a redo by going all-in on Bernie Sanders, even as the New York Democratic establishment (and many WFP allies) unite around Ms. Clinton. Were Mr. Sanders to exceed expectations on April 19, expect plenty of accolades for the two men, who have made the labor-backed party a force in New York.
31. Letitia James, Public Advocate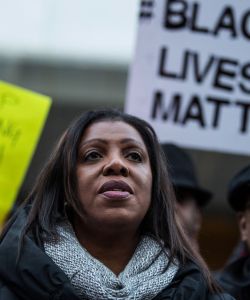 The public advocate has sought to bring her legal experience to the role, filing a slew of lawsuits against various city agencies. Several of them have been tossed out, but that hasn't slowed down Ms. James' brand of agitating against the city while also being careful not to do much damage to her friend, Mr. de Blasio. Ms. James has also made a habit of traveling all across the city for events like town halls—a move that might help boost her numbers when she runs for re-election (or perhaps for a higher office).
32. Shola Olatoye, NYCHA Chairwoman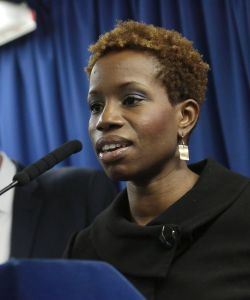 There are plenty of tough jobs in city government, but leading the city's aging public housing system has got to be one of the very toughest. Ms. Olatoye is tasked with trying to find a way to make the New York City Housing Authority solvent again, and she'll seek to do so through the Next Generation NYCHA proposal, a controversial plan to lease green space on NYCHA property to private developers.
33. Hector Figueroa, President of 32BJ SEIU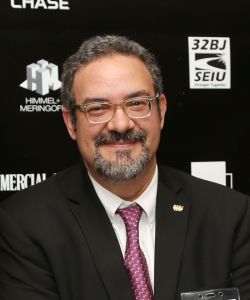 Mr. Figueroa was another player in the major effort to increase the minimum wage in the state, first for fast food workers and then for everyone. He's also an outspoken advocate of immigration reform and gatekeeper of a union of largely Latino membership that helps sway local elections and endorsed Ms. Clinton for president.
34. Julissa Ferreras, City Councilwoman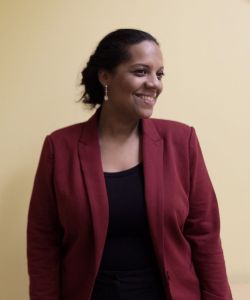 The chairwoman of the City Council's finance committee keeps a relatively low profile, but the Queens lawmaker is quietly one of the most influential council members and a candidate to replace Melissa Mark-Viverito as speaker. Were she to take the reins in 2018, she'd be an automatic mayoral contender.
35. John Banks, President of the Real Estate Board of New York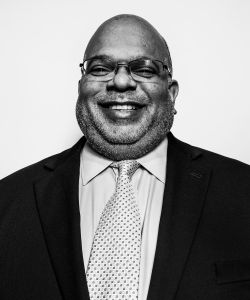 It wasn't the greatest year for REBNY: The real estate industry was central to the massive political corruption trials of Dean Skelos and Sheldon Silver, and the State Legislature failed to renew the industry's beloved 421a tax credit. But Mr. de Blasio has slowly but surely cozied up to the real estate industry, and the group continues to have huge influence over policy in the city and state.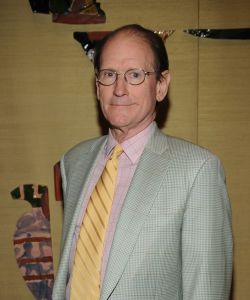 36. Harold Ickes, Lobbyist
Like Mr. Capalino, Mr. Ickes is a lobbyist whose fortunes have risen with Mr. de Blasio's ascendance to the mayoralty. Mr. de Blasio has called Mr. Ickes, a former Clinton White House deputy chief of staff, his closest mentor (not to be confused with his closest adviser, a perch reserved for his wife Chirlane McCray). Mr. Ickes, meanwhile, has opened a New York branch of his lobbying firm that has quickly grown and scored key victories for his clients—once again raising questions about what seems to be Mr. de Blasio's transactional relationship with many of his donors and outside advisers.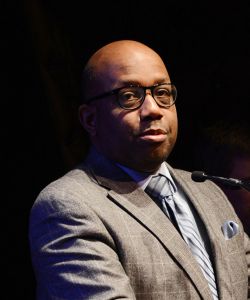 37. Errol Louis, NY1 Anchor
To New Yorkers, he's the man who grills local politicians on NY1's Inside City Hall. But Mr. Louis is becoming better known to a national audience, too, thanks to regular appearances on CNN and most recently a gig co-hosting a Brooklyn Democratic debate. Mr. Louis is an incisive interviewer who doesn't let his guests off the hook, and his show helps drive the conversation in the city.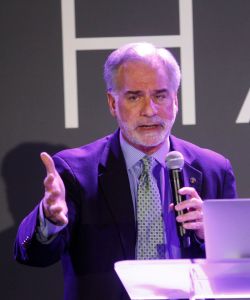 38. Bob Master, Communications Workers of America Political Director
His union isn't always viewed as a heavyweight, but he is a close de Blasio ally and active member of the WFP. He's one of the few city labor leaders aggressively supporting Mr. Sanders' presidential bid, and pols have come out to endorse CWA's strike against Verizon.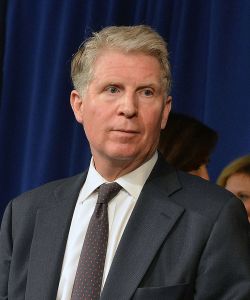 39. Cyrus Vance, Manhattan DA
As the Manhattan District Attorney, Mr. Vance often makes news—whether it's doling out $808 million from a BNP Paribas settlement with the city, announcing an end to arrests for public drinking or urination, or railing against tech companies like Apple encrypting their devices and making them "warrant-proof." Mr. Vance comes from a political family and also happens to have a cozy relationship with the Clintons.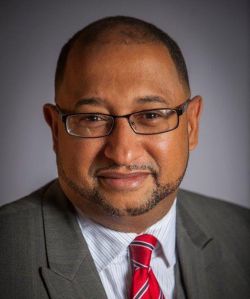 40. Henry Garrido, Executive of DC37
Relatively new to the city's largest municipal employee union, Mr. Garrido scored a major victory this year when Mr. de Blasio agree to raise the wage of all city workers to at least $15 an hour—with many of the workers getting boosts being in his union—before Mr. Cuomo eventually reached a deal to raise the minimum wage for all workers across the state.
41. Darcel Clark, Bronx DA
The first new district attorney in the Bronx  since 1988, Ms. Clark has an opportunity to chart a new course for her office—particularly when it comes to prosecuting wrongdoing at Rikers Island, where she has vowed to be a reformer and plans to open satellite offices.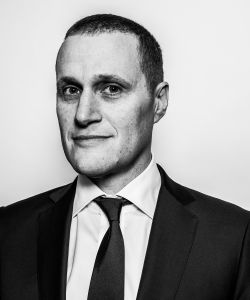 42. Rob Speyer, Tishman Speyer CEO
After years of being the co-CEO with his father,  Mr. Speyer took over as sole CEO of his family's real estate company, which is one of the biggest landlords in the city.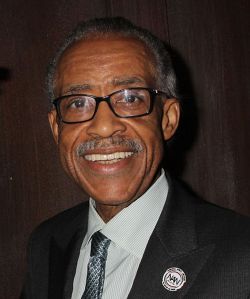 43. Al Sharpton, Civil Rights Leader
With the rise of younger civil rights activists in the Black Lives Matter movement, Mr. Sharpton may seem like less of a player on the political stage—but Democratic presidential candidates still flocked to the National Action Network's annual conference last week.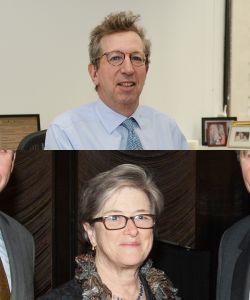 44. William Rudin and Kathryn Wylde
As the leaders of the Association for a Better New York and the Partnership for New York City, Mr. Rudin and Ms. Wylde are gatekeepers for the city's civic-minded elite, those members of the business world who show up to power breakfasts and want to have the mayor's ear. They've proven helpful emissaries for Mr. de Blasio to an audience not so comfortable with him.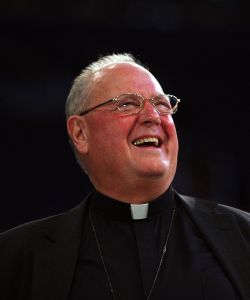 45. Cardinal Timothy Dolan
The mayor isn't a practicing Catholic, but he seems to be in the cardinal's good graces anyway. In Mr. Dolan, Mr. de Blasio has found a helpful ally on everything from police relations to homelessness (and getting the pope to visit town).
46. Karen Hinton, Press Secretary
A year ago Ms. Hinton took over a press office that seemed to hate reporters and often completely ignored them. Once close to Mr. Cuomo, she was instrumental in the mayor's decision to go on the offensive against him, for better or worse. Despite some high-profile failures to communicate, the mayor's talking to the press, and the people, more often these days.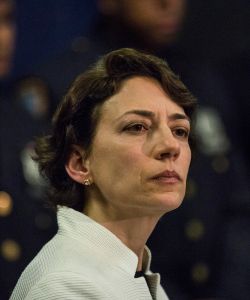 47. Polly Trottenberg, Transportation Comissioner
One of the commissioners Mr. de Blasio most frequently talks with, Ms. Trottenberg will oversee a slew of projects Mr. de Blasio has devised to get around dealing with the state-run MTA—including a proposed streetcar and five-borough ferry network.
48. Norman Seabrook, Correction Officers' Benevolent Association President
Speaking of Rikers Island, Mr. Seabrook has been a loud and persistent voice against many of the reforms Mr. de Blasio, his commissioner Joseph Ponte and the federal government have sought to roll out in the city's jails. And his influence extends beyond his members: Mr. Seabrook has been known to throw his weight behind an interesting array of candidates from both parties and was rumored (by Rudy Giuliani) to be supporting Donald Trump—for whom an endorsement from a black union leader would amount to big news.
49. Betty Rosa, Regents Chancellor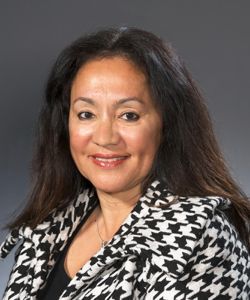 The newest chancellor of the Board of Regents, she hails from the Bronx and will be tasked with dealing with fraught issues like teacher evaluations, the Common Core and the growing movement to opt out of the curriculum's exams.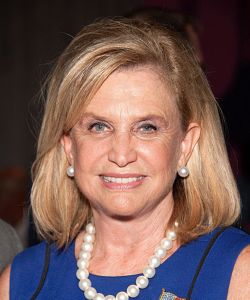 50. Carolyn Maloney, Congresswoman
Ms. Maloney often boasts about the amount of money she brings home to her district—and she could bring home more pork if Ms. Clinton becomes president, given her longtime support for the former New York senator.