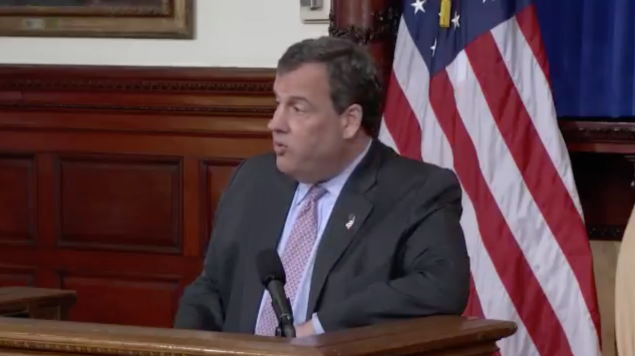 Sources confirm that the first round of arguments in Chris Christie's lawsuit against the government of Atlantic City resulted in no action Friday. The governor announced the suit Monday, and called for a swift ruling against the city for what he called improper use of property tax collections to shore up its shore up its municipal budget. The next court date is scheduled for April 19.
The state department of education mounted the lawsuit when the city missed an April 1 deadline for paying back $8.4 million to its public schools. At Christie's request, State Education Commissioner David Hespe was seeking a temporary freeze of the city's funds for the state to immediately repay that sum, a request the judge rejected today. The city's defense argued that only the local board of education has the authority to bring an action to sue.
The outcome of the case will likely depend on whether the judge believes a third party can object to agreements between the local school board and the Atlantic City government on statutory grounds. The city owes the district almost $8.5 million every month for the rest of this school year. The city is set to run out of cash today, and moved Wednesday to pay city employees on a monthly rather than bi-weekly basis to prevent a shutdown. The city, Mayor Don Guardian and the Council are named as defendants in the DOE's complaint.