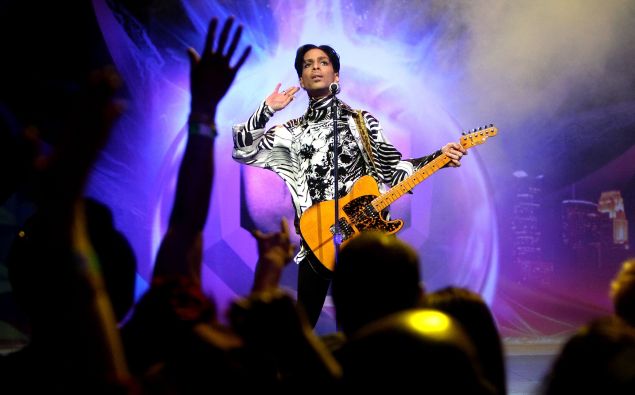 So the internet loves its sense of immediacy, right? Here's something for you, then. I'm writing this just having learned that Prince was found dead on the grounds of his Paisley Park compound in Minneapolis, Minn., first reported by TMZ, and confirmed by the AP just a short while ago.
My immediate reaction was to get off Facebook. Log out. Seeing the barrage of "No Way!", "NOOOOO!", "FUCK FUCK FUCK" and "Please say this is a hoax!" posts sharing the news, it irritated me in a way that no other passing has in this year already apocalyptic in icon death.
Perhaps it's because, unlike modern women's wrestling pioneer Joanie "Chyna" Laurer, whose sudden death was reported overnight and I was commenting about on my wall not even an hour ago, this shocking news about the passing of one of the biggest figures in American pop history was spreading across my newsfeed like a plague of locusts.
I'm sure in a few hours when I log back onto Facebook, it's gonna be a total shitshow of sorrow, shock, sadness, remembrance, YouTube clips and more than a few instances of intellectual circle jerking no doubt. But right now—as I absorb the news of a world without a living, breathing Prince in it—it is something I need to let sink in as I remember just how much his music has meant to me over the last 35 years or so.
Perhaps more than any other artist of his time, Prince was the rare pop icon who consistently challenged music fans until his final day.
Perhaps more than any other artist of his time, Prince was someone I learned about directly from Top 40 radio who consistently challenged me as a music fan until his final day. I made a 79-minute mix CD of my favorite cuts off his last two albums, HITnRUN Phase One and HITnRUN Phase Two, and was so pleased to hear him making a return to my own favorite period of the Purple One's during the mid-'80s through early '90s.
I've been on a serious Prince kick these last few months, especially within the scope of the catalog amassed within his Paisley Park label, in operation from 1985 to around 1993. I was doing research for a story on Paisley Park's 30th anniversary that was never picked up, and coincidentally had a trove of his albums from the time on hand. It was at that time he was at the height of his powers as a performer, composer, arranger, producer, musician and stage act.
His 1986 period film Under The Cherry Moon was a bust at the box office, but its soundtrack, Parade, ushered in a sleeker, funkier version of Prince's music. It was billed as a Prince & The Revolution affair, but the soul, jazz and baroque maneuvers made across its track list were the furthest thing from Purple Rain or its underrated follow-up Around The World In A Day.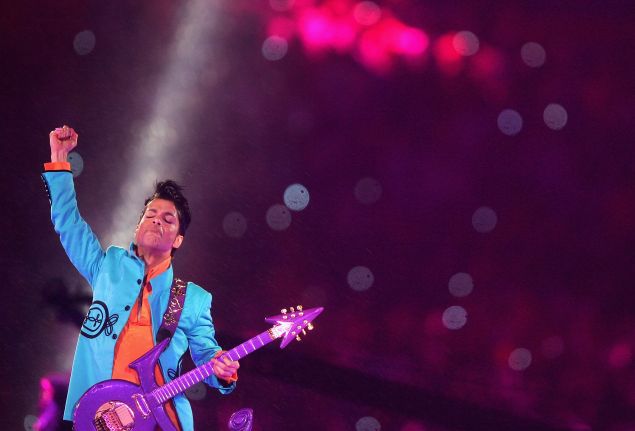 By 1987, Prince ditched the Revolution for a more studio-derived sound built around the Fairlight CMI and his new foil, Wisconsin-born reedist Eric Leeds, and created a template for minimalist R&B with his double LP opus Sign "O" The Times that prompted Robert Christgau to hail Prince in the Voice as "the most gifted pop musician of his generation proving what a motherfucker he is for two discs start to finish."
He quickly followed it up in late '87 with The Black Album, a 44-minute blast of hard funk aimed at critics who felt he'd gone too pop that didn't get an official release until 1994 and remains one of the more expensive Prince works to cop on Amazon.
1988's Lovesexy, meanwhile, saw Prince craft what he called his "gospel album," even though it is primarily beloved for housing one of his greatest singles, "Alphabet Street", the closest thing he ever came to his own "The Big Payback".
In 1989, he linked up with director Tim Burton to deliver the soundtrack to what is arguably still the best Batman film to come out of Hollywood, but wound up creating a weirdo masterpiece all his own that just so happens to be a companion to the film, as if by pure coincidence.
1990's Graffiti Bridge followed suit with Parade—an amazing soundtrack to a terrible movie, and one that not only showcased the outstanding talent on his Pailsey Park label (Mavis Staples, Tevin Campbell, The Time), but featured a hidden dream collaboration with George Clinton ("We Can Funk") and introduced the theme song for the next phase of his career and the name of his new band ("New Power Generation").
The debut of that group, 1991's Diamonds and Pearls, was playing on the tape deck when I got sideswiped in my first car during senior year of high school, so I don't have much of an opinion on that one. But that 1992 album, when Prince changed his name to an unpronouncable symbol, remains one of the most slept-on gems in his catalog.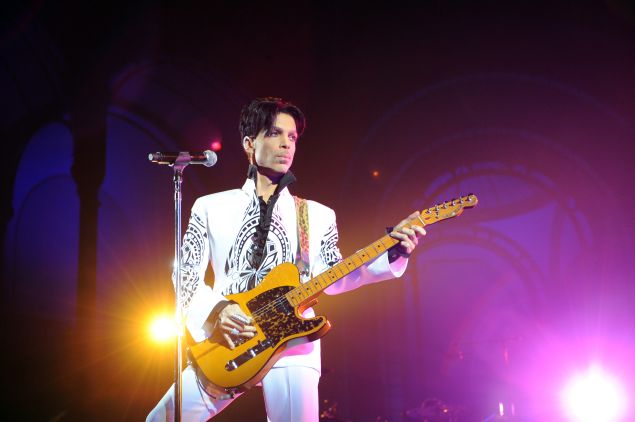 Certainly we cannot forget about 1994's Come, which he released as Prince to fulfill his contract with Warner Bros. during his infamous feud with the label. However, despite the public ballyhoo, this collection of "old material," as the guitarist declared it at the time—comprised of music from both the '92 Love Symbol LP period and the 1993 sessions that would yield its followup in 1995's The Gold Experience—harbors a steady big beat groove that was a big hit in the United Kingdom, presumably due to its comparable feel to Massive Attack.
By 1996, however, the Purple One finally got out of his WB contract with the release of Chaos and Disorder, which features arguably some of Prince's heaviest guitar work in blistering cuts like "I Like It There" and the explosive title track. Nobody mentions this album or The Gold Experience, which contains his last Warner Bros. hit, "The Most Beautiful Girl In The World", a wrinkle in history that will hopefully be fixed upon the inevitable barrage of thinkpieces that will invade the internet in the days and weeks to come, for sure.
During the last 20 years, Prince amassed a gargantuan body of work so complex, prolific and shape-shifting that it would take up too much space to discuss adequately at this time.
Instead of going back on Facebook and allowing the sadness of an entire internet community to swallow me whole, I'm going to pick up my son from school and listen to that LOtUSFLOW3R album package I picked up at Target back in 2009 and have been neglecting for far too long. Then Emancipation. Then 3121. Then maybe I'll revisit Art Official Age. Then perhaps that copy of Musicology given away during his concert in the round at Madison Square Garden in 2004, the only time I ever got to see him perform live. You get the point.
He might have made enough music to last us a whole lifetime, but at 57, Prince Rogers Nelson still had so many more great songs and so much more genius guitar playing to give us. It's a far less funky world without the Purple One in it; the loss of his distinctive talent will forever challenge and inspire the next era of pop songwriters. Rest In Power, Prince.