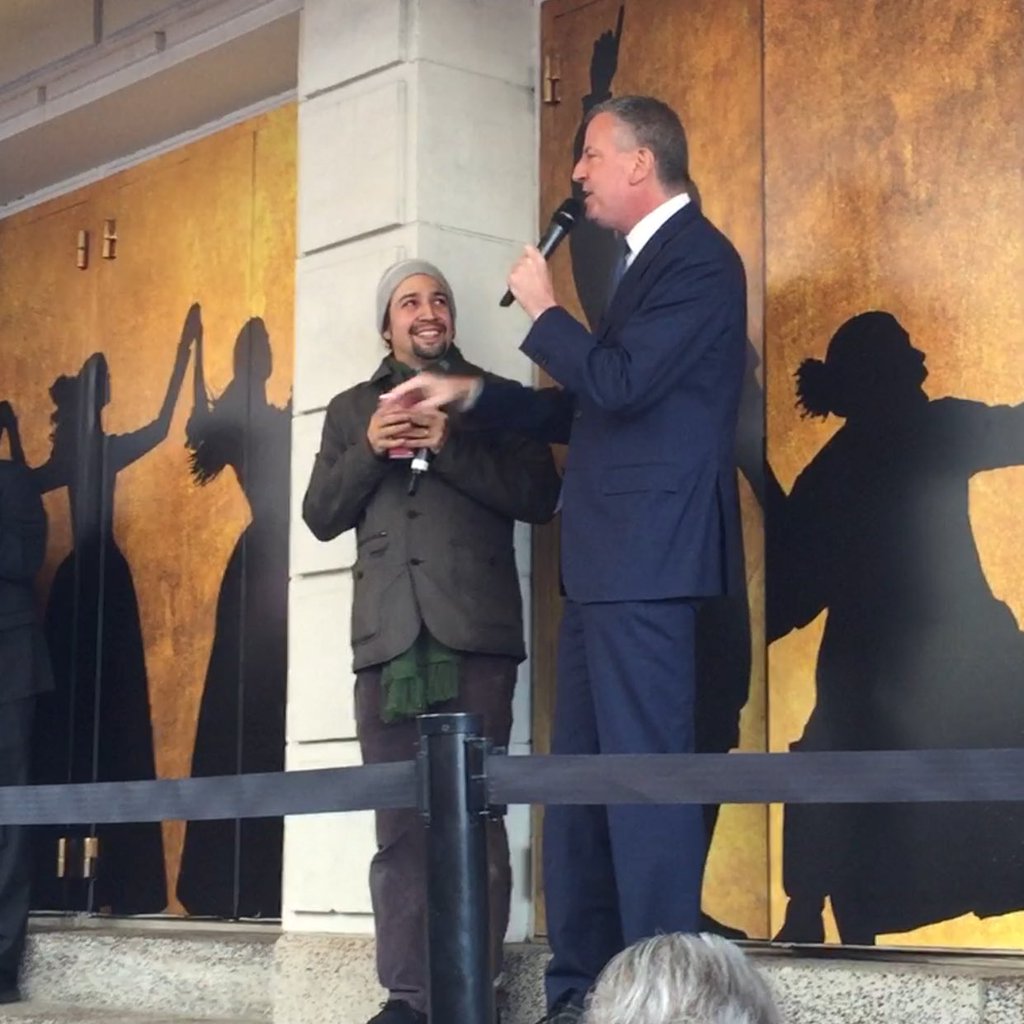 Like many celebrities and elected officials, Mayor Bill de Blasio is a huge fan of the Broadway smash Hamilton. But today his fandom went up a notch.
Hamilton composer and star Lin-Manuel Miranda is currently out of the show with laryngitis. Sadly, his illness corresponded with the return of the live #Ham4Ham ticket lottery for $10 front row seats to the show—Mr. Miranda normally makes an appearance at the lotto, which had gone digital for the winter.
Among those attending the live lottery today at the Richard Rodgers Theatre was Mr. de Blasio—and he really wanted Mr. Miranda to be there. So much so that he tweeted at the Broadway star this morning:
A flattered Mr. Miranda immediately tweeted back, much to the mayor's delight:
Mr. Miranda responded with a characteristically amazing GIF:
That could've been the end of the story, but the mayor and his staff were determined to go viral, so they created an Emergency Alert System for Broadway, which made Mr. Miranda absolutely giddy:
In the end, Mr. Miranda showed up at the Ham4Ham show and chided the mayor for trolling him on Twitter. The mayor got back on the composer's good side, however, by bringing him tea and calling his voice "a blessing to all of us."
"We need Hamilton, the mayor proclaimed, before launching into Spanish:
Some people argued that there were better uses of the mayor's time, but this Broadway bromance certainly made Hump Day more interesting for people in the metro area.