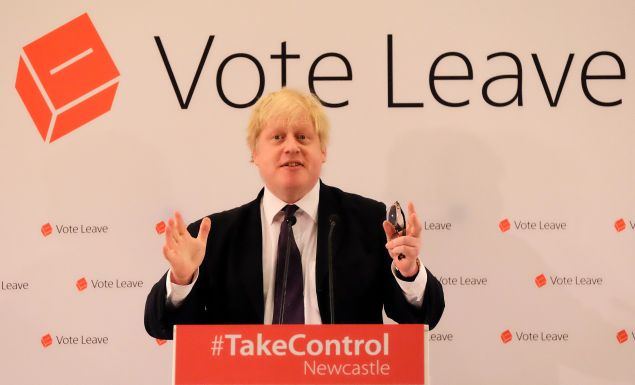 It is one of those elements of presidential arcana that appears to have profound import every time a new president enters the Oval Office: Which country will the president visit first?
This time the new president—be it tycoon Donald Trump, Hillary Clinton, 2012 presidential contender Mitt Romney or the latest suggestion for a "white knight" who will rush in and save us all, the interesting Nebraska Senator Ben Sasse—should ignore protocol and make our oldest friend, Britain, the destination of their first overseas visit. And there, the new American leader could meet with a British elected official who looks almost like the wacky-haired twin of Mr. Trump: London Mayor Boris Johnson.
"Mr. Johnson, it might be said, is a special case. He is driven by a manic ambition to replace Mr. Cameron in Downing Street," Philip Stephens wrote in The Financial Times recently. Mr. Stephens' essay, "Brexit may break Britain's Tory Party," suggests a fundamental division in conservative politics in Britain not unlike that which we are experiencing today in America. A new idea shakes Britain and it runs in opposition to every American-sponsored vision of globalization put forth since Yalta. Brexit seeks to pull Britain out of the E.U. and into the cold light of a new dawn, and Mr. Johnson has risen to be its champion—and hopes to ride a Brexit tide into the top job in British politics. "We are seeing a slow and invisible process of legal colonization, as the E.U. infiltrates just about every area of public policy," Mr. Johnson wrote in an opinion last month for The Telegraph.
An American with some memory of history might warn our British friends that leaving the E.U. may not even be possible 20 years hence. The act of exiting the union may be blocked by a more fully centralized E.U. by 2036, no matter what was said way back at the beginning. Just ask Virginia how that sort of thing goes. An American president might be able to help, as a Brexit could be compatible with American interests. But that president it is not going to be President Obama, a President Hillary Clinton or a President John Kasich or anyone from what might be called the receding political generation; as all of that ilk are hidebound to the past and identify generational vicissitudes and foregone attitudes of their own generational wanderings as fixed law, written in stone.
A Brexit poll tracker in The Financial Times has 44 percent voting "stay" and 42 percent choosing "leave." Britain's Brexit vote is slated for June 23, and a "leave" vote, as supported by Mr. Johnson, would present a vast new political and cultural landscape for Britain, the E.U., America and the world. Mr. Trump has called for the U.S. to abandon NATO in its defense of Europe, and it puts him on a similar, if not parallel, course with Mr. Johnson on Brexit. Indeed, it is time for Europe to foot its own defense, and the Anglosphere would simply be a better defensive posture for the U.S. Another essay by Mr. Stephens in The Financial Times relates a historical context that might advance to relevance today in the prototype of a rising era if Mr. Johnson is to be elevated in British politics. "The Eurosceptics of the 1950s and 1960s liked to promote the Commonwealth as an alternative to Europe. Their descendants hanker for a reinvigoration of what they style the 'Anglosphere': Britain, the U.S., Canada, Australia and New Zealand," Mr. Stephens wrote.
'It is deeply anti-democratic—and much as I admire the United States, and much as I respect the President, I believe he must admit that his country would not dream of embroiling itself in anything of the kind.'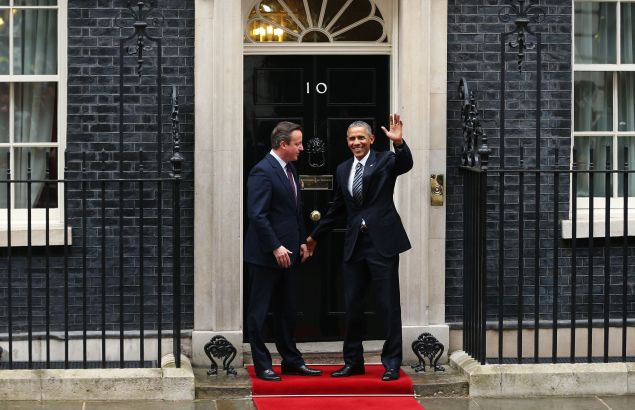 If Britain leaves the E.U., surely the Commonwealth will find new strengths and begin to mature under the new efforts of new generations. It is the better place for Britain to invest its prodigious efforts. And if NATO and the fiction of the "West" is abandoned, the Commonwealth and the American states will begin to fall into place as a fledgling binary civilization. And one could imagine adding to that immense potential India, the former "Jewel of the Crown" of the British Empire during the Raj.
Mr. Obama is visiting Britain this week ostensibly to celebrate the birthday of Queen Elizabeth II, who history will identify as the sublime nurturer and avatar of the Commonwealth when all is said and done. But Mr. Obama is clearly venturing across the Atlantic to support British Prime Minister David Cameron's "stay" position on the E.U. Some think it presumptuous of him to do so. Mr. Johnson has accused Mr. Obama of hypocrisy for his support of the U.K. remaining in the E.U., something which the American president believes only makes Britain stronger. In an opinion piece published in The Sun not long after Mr. Obama's arrival in London late Thursday, Mr. Johnson argued that U.S. history proves the American public would never share its sovereignty as Britain has in the E.U. arrangement. 
"This project is a million miles away from the Common Market that we signed up for in 1973," Mr. Johnson wrote. "It is deeply anti-democratic—and much as I admire the United States, and much as I respect the President, I believe he must admit that his country would not dream of embroiling itself in anything of the kind. The U.S. guards its democracy with more hysterical jealousy than any other country on earth." Mr. Johnson added: "For the United States to tell us in the U.K. that we must surrender control of so much of our democracy, it is a breathtaking example of the principle of do-as-I-say-but-not-as-I-do."
Or, as Nigel Farage, leader of the U.K. Independence Party phrased it, according to The Telegraph, "The President should butt out."
A different U.S. president, one from the rising political generation, might see Brexit as the natural path for the historic alliance of the "English-speaking people"—Churchill's phrase—to take as we enter the eighth decade of the post-World-War-II matrix. Brexit provides an opportunity to engage the world again with fresh eyes and fresh thinking.
Disclosure: Donald Trump is the father-in-law of Jared Kushner, the publisher of Observer Media.