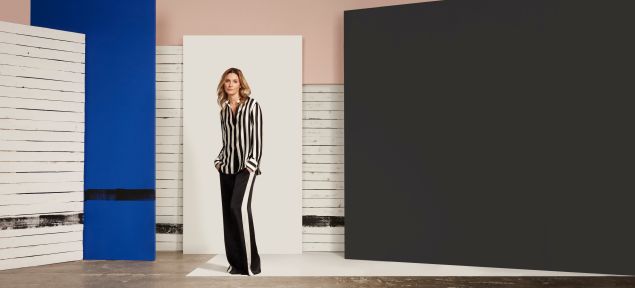 It's not entirely rare for fashion editors to segue from styling editorials to designing clothes. Vera Wang was once an editor at Vogue and more recently, Karla Martinez de Salas left her gig at W to focus on Piamita, her chic line of PJs.
Now, Meredith Melling and Valerie Boster, two former Vogue editors, are trying their hand at design with a clothing brand. They also tapped Molly Howard, who previously worked as Rag & Bone's head of business development, to join their team as CEO.
Alluring aesthetic and flattering cuts aside, the trio's focus on this new project is the line.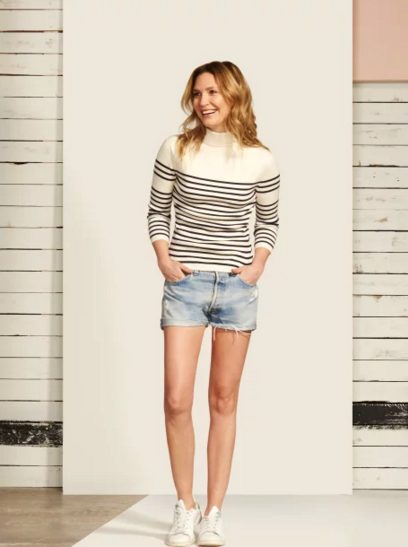 Seriously, they're so enamored with the concept that their range is called La Ligne, which is French for 'the line.' Yes, each piece of clothing in their range of knit shirts, skirts and dresses includes a nod to the simple concept. From a breton stripe turtleneck to a pair of trousers with a discreet piping detail down the leg, this range is ideal for all levels of stripe lovers.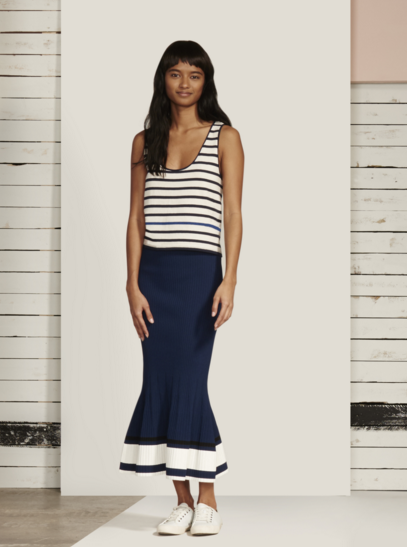 "My perspective on the landscape was definitely informed by my 16 years working as a market editor at Vogue," said Ms. Melling of the brand's main concept. "Trends would come and go, but stripes were perennial. Every season, for nearly every story, we would call in a rack of striped pieces — whether they were the main story or if it was to punctuate a look for styling."
Each La Ligne collection will be split into two sections: Essentials and Edition. The former will contain signature stripes that return each season, while the latter will continually evolve in silhouette and design, depending on seasons and trends. So really, there's a striped piece for everyone.
A slew of La Ligne's close friends were tapped to model the range on the website's editorial section, titled In Line. For now, the likes of Allison Williams, trainer Natalie Uhling, Leandra Medine and Phyllis Mailman show off how their wear their stripes–alongside some playful questionnaires. Expect to see even more luminaries featured on the site in the near future.
In line with that concept, Observer asked La Ligne's three founders to pick their favorite piece from the range: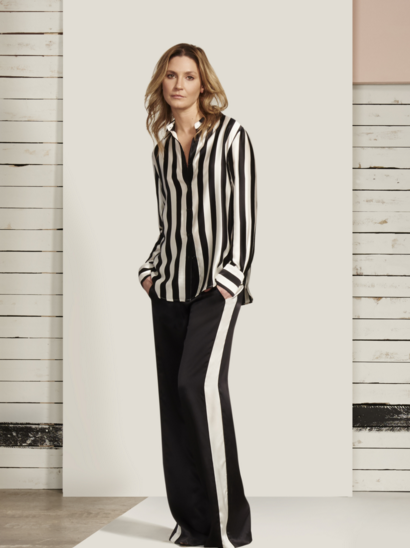 "If I could sleep in them I would! I resist calling them full pajama pants and shirt because you can fully wear them for a black tie event if you pair it with the right blazer and pumps, they're that luxe in terms of quality, design, and the way it feels on your skin. They're clothes you can eat, sleep, drink, and dance in."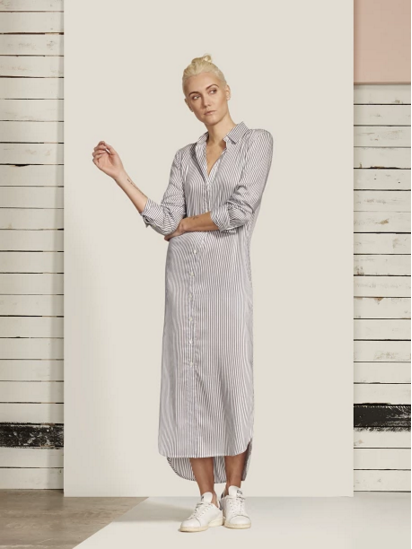 "Echoing what Val said, it's so versatile and truly one of the most comfortable pieces of clothing I've ever worn. We want to make clothing that feels so good to be in, that even when you come home at the end of a just want to curl up on the couch and watch TV, you don't have to change."
"I became a big fan of flight suits in general when I first went to Burning Man and wore a vintage one. By day, I wore it turned down with a bikini top and tied the sleeves around my waist; then I just zipped it up at night when the sun went down. Having a flight suit as part of our Essentials collection was definitely important to me; it's so utilitarian."