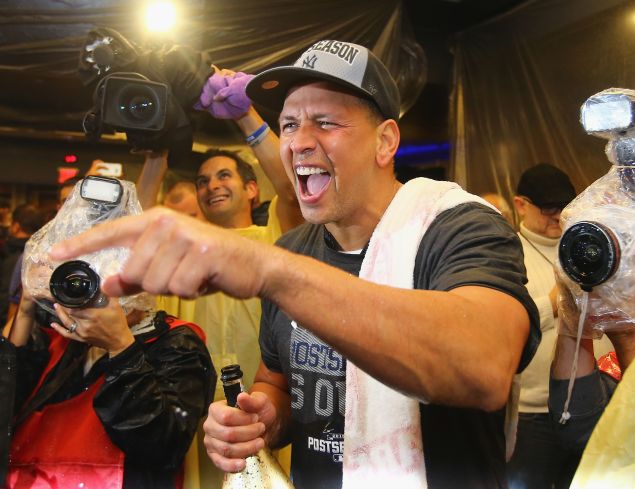 The 12,000-square-foot Vanderbilt Mansion is now on the market for $55 million with Brown Harris Stevens, reports Curbed. Johnson & Johnson heiress Libet Johnson purchased the historic townhouse at 16 East 69th Street in 2011 for $48 million, but it appears she's already over it. The seven-bedroom, eleven-bathroom abode, which was the residence of members of the Vanderbilt family in the early 20th century (hence the name) has gone through a redesign by Peter Marino since Ms. Johnson took ownership of it, so perhaps potential buyers tending towards lots of leather will be most inclined towards it.
In more realistic (well, maybe) real estate, applications are now open for 20 new affordable apartments in the Bronx, according to DNA Info. The apartments are spread out across six buildings in the borough, with prices starting as low as $975 for a studio and up to $1,709 for a three-bedroom—applications are due by June 24.
Uber is making waves (pun kind of intended) in the world of boats, reports CNN. After getting good feedback from UberBOAT and UberCHOPPER, the transportation app has now made it possible reserve a yacht 48 hours in advance, where it comes equipped with food, drinks, and an on-board DJ, for the surprisingly low sum of $82 per person—all at the touch of a button as easily done as previously ordering ice cream or puppies. Sadly for those in desperate need of a yacht in the city in the near future, the app is currently only launching in Dubai this weekend, but who knows what will come in the summer months.
Alex Rodriguez might be heading back to 15 Central Park West, says the Post. The Yankees player was seen with his girlfriend, Anne Wojcicki, who is the CEO and co-founder of genomics firm 23andM—she's also known as the ex-wife of Google co-founder Sergey Brin. The pair were checking out apartments going for around $35,000 a month. The baseball star lived in the building a few years ago, but was reportedly banned for bringing in too many hookers—hopefully, not so much anymore.
The man behind the beloved Mister Softee jingle has passed away at age 94, per The New York Times. Les Waas died of pneumonia in Pennsylvania. Mr. Waas, who was born in Philadelphia, wrote the jingle in 1960 for Mister Softee's radio advertisements, and as anyone who has walked the streets of New York when it's over 55 degrees out knows, the song is pretty much synonymous with the ice cream trucks spread throughout the city.
Across the bridge, it appears that latte art is here to stay, and why not make it extra colorful? For those who want to see some rainbow lattes akin to the viral rainbow bagel, check out Brooklyn Roasting Co., which Gothamist did—there's even one in homage to Prince.