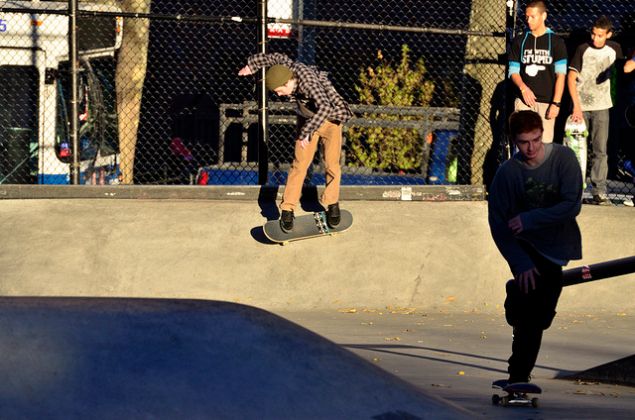 A number of real estate companies gave to Mayor Bill de Blasio's Campaign for One New York non-profit while seeking favorable land use decisions from the city, Crain's reports. For example, a limited liability company controlled by Hudson Cos. and Marvel Architects gave $4,000 to the non-profit while at the time its Brooklyn Heights library redevelopment were awaiting city approval. This summer, Marvel also won a bid to design a major project at the city-owned Navy Yard. Park Tower Group, meanwhile, which was developing a project on the Greenpoint waterfront, donated $50,000 shortly before negotiating a deal with deputy mayor Alicia Glen.
The mayor said he only learned of the shady Rivington House deal, in which the city agreed to remove a health care facility's deed restrictions, facilitating a flip, but the New York Post reports that several months before the Journal broke the story, top members of his administration were scrambling to try to undo it. "On Feb. 24, Deputy Mayor Alicia Glen's chief of staff frantically offered a $16.1 million refund to The Allure Group," they claim, telling the company that it sought to reinstate a health care facility or use the site for affordable housing.
REBNY and several other real estate and building associations expressed dismay at de Blasio's  announcement that large and mid-sized buildings would be mandated to cut emissions by 60 percent—with no explanation as to how, Crain's reports. They also complained that the requirements "leave out one-family to four-family buildings, which make up 82% of the city's buildings."
The Brooklyn/Queens streetcar would be expected to carry 193 commuters from Red Hook to Dumbo each day, a city study on the project found, according to Politico New York. Likewise, Astoria is predicted to send 51 commuters to Dumbo. Also, the expected cost of the streetcar has gone from $1.7 billion to $2.5 billion.
Meanwhile, back at the MTA… many are worried about Gov. Cuomo's increased involvement with the agency with the creation of the Design and Construction Corp., which is to oversee large projects, according to The Wall Street Journal.
Surprise, surprise: The New York Times reports that Robert A.M. Stern's Tribeca project 70 Vestry will be clad in limestone.