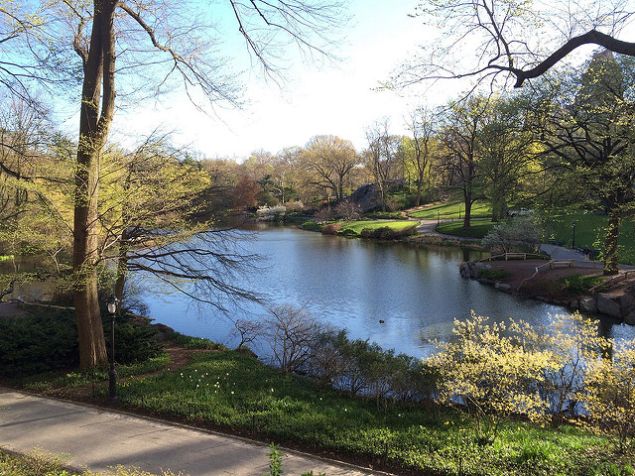 The MTA is beginning preliminary design work for the 7 train station at 41st Street and Tenth Avenue, reviving plans that were abandoned long ago amid funding worries, Crain's reports. But interest in the line has resurfaced as the Hudson Yards development rises and plans stir for the new Port Authority bus terminal.
Meanwhile, many of the city's biggest developers turned out for a recent tour of Penn Station, according to Crain's. Which is not so surprising given the transit hub's $3 billion redevelopment plan which will soon be accepting requests for proposals. Boston Properties, Brookfield, Related Cos., Silverstein Properties, Tishman Speyer and Vornado Realty Trust, JDS and Madison Capital were all, they report, in attendance.
Habitat for Humanity spent $21 million in federal money to push low-income Bed-Stuy residents out of their homes, ProPublica reports. In the wake of the foreclosure crisis, the New York chapter of the national non-profit received federal stimulus funds to renovate abandoned buildings in the neighborhood. Only there weren't enough abandoned buildings, so developers forced long-time rent-stabilized and section 8 tenants out, forcing some into homelessness, in order to provide Habitat with the buildings it was looking for. "Though Habitat promoted the properties it acquired to renovate as "long-vacant," four of nine were still occupied shortly before the charity moved to buy them, records show. In two cases, Habitat targeted buildings just days after the last families living there moved out."
Allure Group, the for-profit nursing home provider which flipped Rivington House after persuading the city to lift the deed restrictions, claims that it did nothing wrong in selling the building to a condo developer at a steep profit, The Wall Street Journal reports.
Construction is nearly complete on Tesla's new Red Hook home, Yimby reports. The auto manufacturer is planning to lease 40,000 square feet on the ground-floor or 160 Van Brunt street for use as dealership, showrooms, office and service center. They will also install a Red Hook sign on the ground floor, lest any lost electric car ethusiasts are confused about what neighborhood they're in.
As developable land becomes ever scarcer in Manhattan, developers are looking to creative architects to help them develop odd-shaped plots of land, The New York Times reports.
So much for that silver lining in the luxury market: Crain's reports that while the median price for new developments "jumped by more than 60%"—to $1.1 million—"compared to a year earlier, but this was more of a reflection of the market at the time the contracts were signed during headier days in late 2014 and early 2015. Now it's a different story."
Nonetheless, the current owners of Andy Warhol's first New York City studio are asking $10 million for the converted firehouse on E. 87th, Gothamist reports. Surely you don't really wanted to know this, but Warhol apparently paid $150 a month for the space. This is why you can't be an artist in New York.
Landlords' use of criminal background checks, in which decades-old minor offenses—in one case, a drunk driving conviction from 1980—sometimes stop prospective renters from being able to get a home, is drawing increased scrutiny, according to The Wall Street Journal. On Monday, the U.S. Department of Housing and Urban Development said the practice could violate fair housing laws.
Gothamist has the guide we didn't even know we were dying for until now: the best seats at almost every New York City theater.