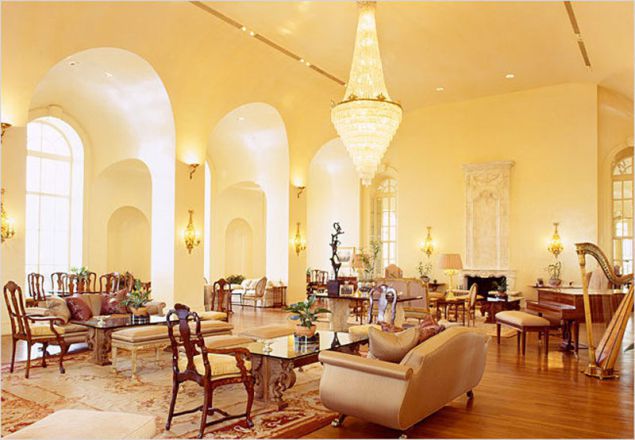 Elmo sad: The mayor has signed a City Council bill to curtail the freedom of costumed characters and performers in Times Square, who will be relegated to specific zones and prohibited from blocking pedestrian traffic, Crain's reports.
But how will the city regulate sky parks? A Shanghai-based architecture firm thinks that the answer to adding green spaces in urban settings is to build them vertically and they've recently come out with a "Vertical Times" proposal (with no plans of being built) to build a park tower in Times Square, Architectural Digest reports.
What's a super cute cottage doing on Concord Street in Downtown Brooklyn? Gothamist does a little digging in the newspaper archives and reports that it was built around the turn of the cenutry and has been owned by Frank Didik since 1985, who talked to the Brooklyn Eagle in 2014. He also invented the 1970s electric car out front, which sadly, did not catch on.
The Houston-based Hines won a bid to own a stake in and operate 11 buildings in Trinity Church's downtown portfolio, beating out local concerns RXR, Silverstein and Tishman Speyer, according to Crain's. The Houston-based developer, which built the recently finished office tower at 7 Bryant Park and is in the process of developing the 1,050-foot-tall luxury condo tower 53 W. 53rd St., is investing roughly $35 million for a 1% stake in the buildings. Hines will collect undisclosed fees to manage and lease space at the properties.
It's back! The Pierre penthouse is really, really serious about selling before the super-prime market collapses completely, and has undergone an (unfortunate if you ask us) revamp and dropped its price to $57 million (it originally listed for $125 million in 2013), The Wall Street Journal reports.
Co-ops and older condos are taking a closer look at their amenities and oftentimes, deciding that it's time to upgrade from dingy basement gyms and playrooms, The New York Times reports. Of course, one wonders how some of the older residents—those who perhaps are not looking to sell anytime soon—feel about paying increased common charges for yoga rooms and rooftop decks.
East New York and Bed-Stuy led the city in home flipping last year, according to DNAinfo.
Finally, a Tim Burton-themed bar will be opening up on Rivington Street, brought to you by the same guys who opened a Will Ferrell-themed bar, EV Grieve reports.