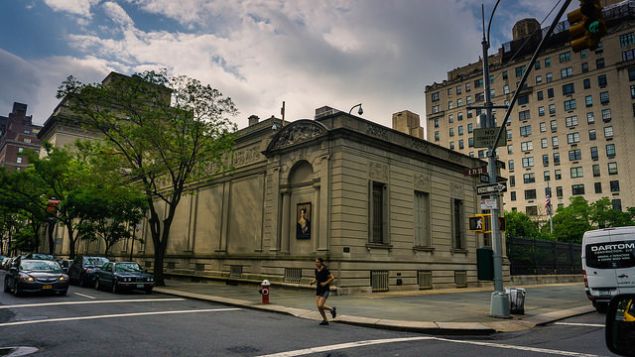 Urban sprawl isn't pretty, but it does have one benefit, The Wall Street Journal reports: keeping housing prices down. While geographically and zoning-code constrained cities like New York, San Francisco, Boston and Miami have seen prices rise sharply since the 1970s, prices in cities that have ballooned out, particularly those in the south and west like Orlando and Phoenix have held steady. In a nutshell, "expansive cities vs. expensive cities."
Brooklyn's Co-op School has leased about 30,000 square feet of space on Gates Avenue for the next 20 years which will be used as a middle school for the fast-expanding private school, which was founded by local parents 13 years ago, Crain's reports. "In recent years Bed-Stuy has gentrified," they note, but the school's director has said "the expansion wasn't just to make room for the influx of wealthier residents, who may see the school's nearly $17,000-a-year tuition as a far more attractive option than private schools in Manhattan, which can cost double that or more."
Meanwhile, the National Academy Museum is hoping to cash out on its assemblage of buildings along Fifth Avenue and E. 89th Street, having listed the property for $120 million, DNAinfo reports. The properties account for roughly 54,000 square feet, and the Academy Museum is optimistic that the sale will pull it out of financial crisis.
Preferential rent—the practice by which landlords of rent-stabilized buildings can price a unit under the legally allowable rent if that's the extent of what the local market will bear, but can abruptly raise it to the higher threshold in the market picks up—has resulted in some 840,000 rent-stabilized units being hit with large rent hikes this year, DNAinfo reports.
A diverse group of investors is betting on second-tier malls, believing that the properties have been undervalued amidst fears of falling revenues from online shopping, The Wall Street Journal reports. While such properties are seen as risky investments unlike their posh counterparts, investors believe that them to be workhorses: "Such buyers argue that brick-and-mortar malls serve as community hubs in smaller markets even if those malls don't generate the same sales as rivals in wealthy suburbs. Higher sales often translate into higher rents. And in large metropolitan areas, older malls that have fallen out of fashion often sit on valuable real estate, they contend."
This year, Gov. Andrew Cuomo expanded funding for design-build in New York City, a cost-saving method of building complex infrastructure projects, Crain's reports, but only for his own projects, the Javits Center expansion and Penn Station revamp. "The mega-projects we are now using it on are the most crucial to the state, and these are the ones we were able to get approval for on a case-by-case basis," a Cuomo official told the paper.
Yesterday, the Landmarks Preservation Commission approved changes to the Dime Savings Bank, paving the way for Brooklyn's tallest tower at 340 Flatbush Avenue, Yimby reports.
A major U.K. landlord, the Grosvenor Group, is warning that the end of the global real estate boom is nigh, The Wall Street Journal reports. Grosvenor, which manages a large international portfolio for the Duke of Westminster, suggested selling and moving money into other asset classes than high-end real estate, whose value is already slumping.