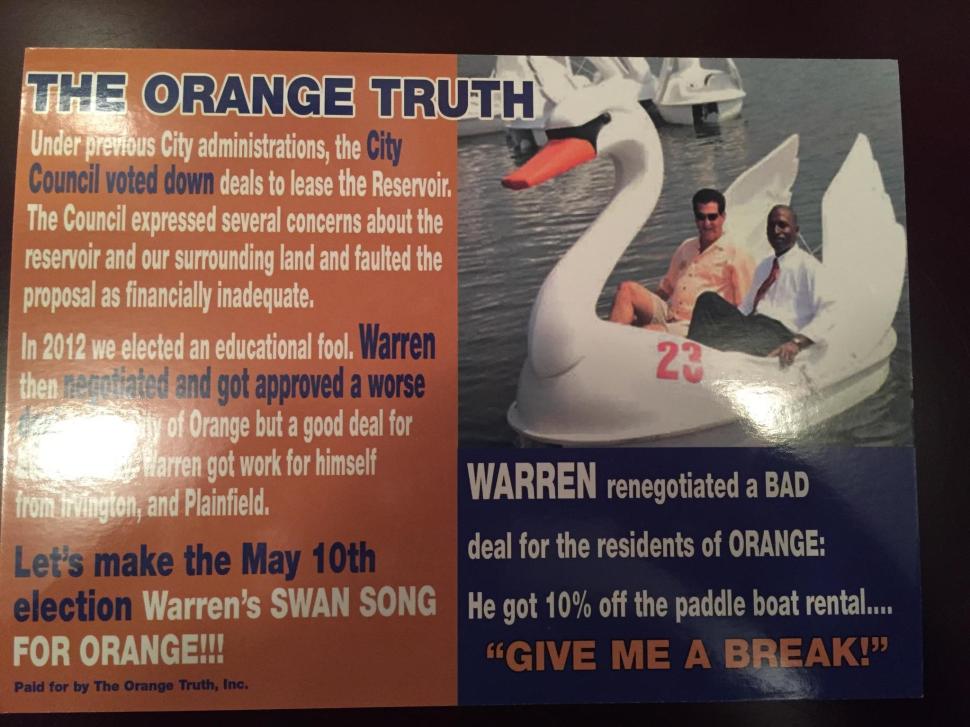 The Orange race for mayor has gotten so brutal that the latest mail features the image of a swan – as an instrument of war.
The Orange Truth Inc, a PAC plying a steady diet of anti-Mayor Dwayne Warren mail pieces, shows the mayor in a swan-fangled paddle boat accompanied by the caption: "Let's make the May 10th election Warren's swan song for Orange."
Warren is running for reelection to a second term in office against challengers Kelly Coley and Janice Morrell.
Today, Morrell denied creating or distributing anti-Coley literature that surfaced today purporting to show Councilwoman Donna Williams sleeping on the job.
"Jan Morrell is an educator and would never have release a piece that is grammatically incorrect," said Morrell Campaign Team Leader Mike Vieira  "In addition, the picture of the sleeping cop is the same one used in the YouTube video Kerry Coley a Bad
Cop released by American Future Leaders which has already been linked to Mayor Dwayne Warren in an article last week in an online publication Capital New York."