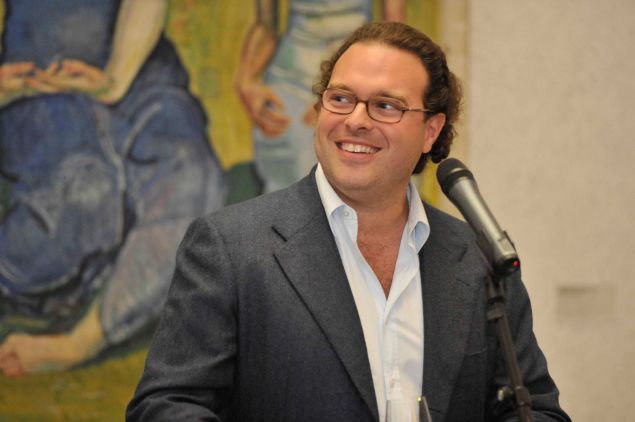 The Panama Papers continue to offer clarity on a number of secret art holdings, including the case of a disputed Amadeo Modigliani painting that was reportedly stolen by Nazis during World War II.
The Paris-based family of Jewish Art Dealer Oscar Stettiner, who claims the Modigliani painting Seated Man With A Cane, 1918, was seized by Nazis before the dealer fled Paris in 1939, is demanding that the current owner, the New York and London-based Nahmad family of art collectors and dealers, return the $25 mil painting, according to the BBC.
The Nahmad family, which operates galleries like Helly Nahmad and the newly opened Nahmad Projects in London, as well as two galleries in New York City, claimed in court that the work was actually owned by an offshore Panama-based firm called the International Art Center (IAC).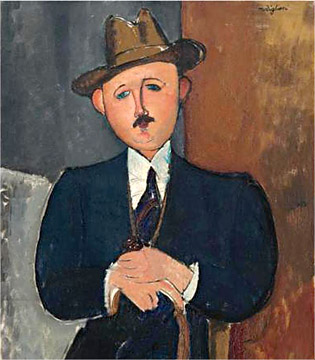 The only problem? The Panama Papers have shown that the Nahmad family has controlled the so-called International Art Center for over 20 years, and family leader David Nahmad has been the sole owner of the company since January 2014, according to Vice.
"Whoever owns IAC is irrelevant," said Richard Golub, lawyer for David Nahmad. "The main thing is what are the issues in the case, and can the plaintiff prove them?"
But the leak will no doubt have repercussions. The case has been ongoing for four years.
Philippe Maestracci, the grandson of Stettiner, claims the painting changed hands multiple times before eventually being sold to a U.S. military officer for 25,000 francs in 1944. In 1946, Stettiner filed a claim in France, but he died two years later, while the court case was still pending. The work was purchased in 1996 by International Art Center at a Christie's London auction for $2.2 million.
The case has now been refiled in New York's Supreme Court.
When the Observer asked the lawyer for Mr. Maestracci to state his client's position in 2012, he answered succinctly: "It's ours, give it back."