PATERSON – Candidates running for city council seats from wards 4, 5 and 6 gathered at the Rogers Meeting Center in Paterson's Great Falls district on Thursday night for a candidate forum hosted by the Paterson Youth Council.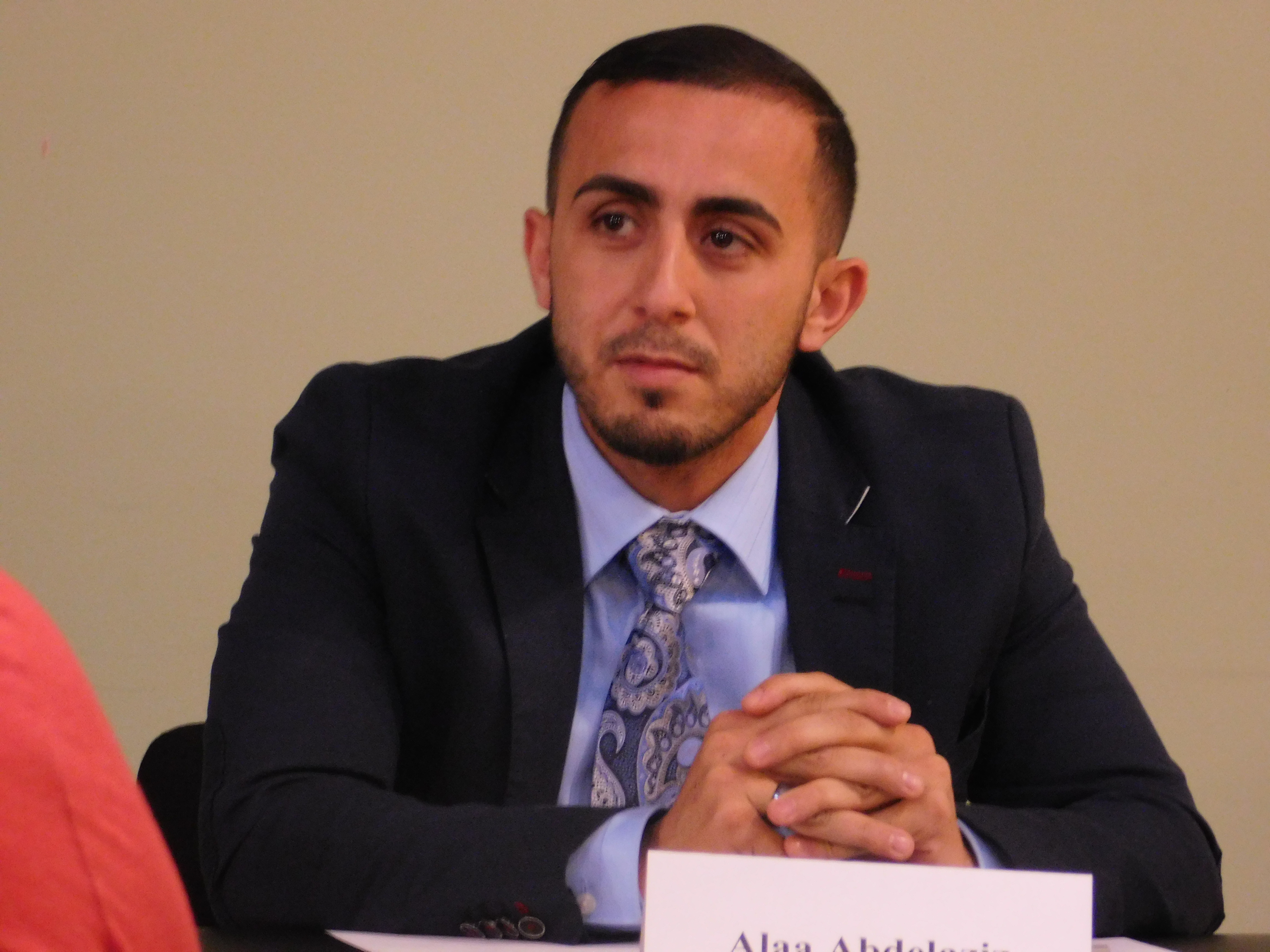 Councilwoman Ruby Cotton and challenger Della Fischer faced off as they compete for the Ward 4 support; Luis Velez, Chrystal Cleaves and Wendy Guzman battled for Ward 5 support; and Al Abdelaziz and incumbent councilman Andre Sayegh clashed in their efforts for Ward 6. As the event was hosted by the Paterson Youth Council, topics were primarily youth-oriented and ranged from improvement of Paterson public schools, to proposed youth curfews as an effort to cut crime, to how to diversify youth recreation options in Paterson.
The forum was mostly agreeable with the candidates assenting on topics like finding outside revenue streams including private corporations to fund resources like a youth center.
The forum saw its most heated moment when candidates were questioned about what they would do when faced with either raising taxes or cutting school services. Currently, Paterson schools are facing a funding shortage with parents and administrators rallying to get Paterson fully funded by the state. As it stands now, Paterson schools are under state control and have not been fully funded for the past several years.
According to Abdelaziz, there is room in the budget to make cuts without implementing a higher tax burden. He said that, because Paterson's school budget is over $500 million annually, the $2.5 million missing can be found without cutting a proposed 40 to 50 teachers.
"I think Trenton is trying to bully the superintendent," Abdelaziz said about the proposition of raising taxes instead of making cuts. "The 2 and a half million dollars can be found."
For Sayegh, however, cutting the school budget any further is a mindboggling proposition. Sayegh said the main issue for the Paterson school system comes from the fact that Paterson does not have local control of schools. However, like Abdelaziz, Sayegh said he is opposed to upping taxes in order to meet the shortfall. Sayegh blamed Governor Chris Christie for a failure to support Paterson and said he hopes that the next Governor elected will be more amenable. He said that for now, Paterson residents must continue to fight for full school funding.
"We demanded school funding, stating that we demand our children no longer get short changed," Sayegh said of previous efforts. "Last November we combatted the Mayor's recreation tax. It does start with state government because currently we are under state control."
Cleaves is a member of the Paterson Board of Education.
"We rejected the budget because the budget did not benefit the community," Cleaves said of last year's proposed school budget. "The superintended that was appointed by the state had to take his marching orders to the governor."
According to Velez, true change can be made in 2017 after the election of a new governor.
The Paterson Youth Council is a youth-driven civic organization that aims to push issues for Paterson residents between 14 and 18.