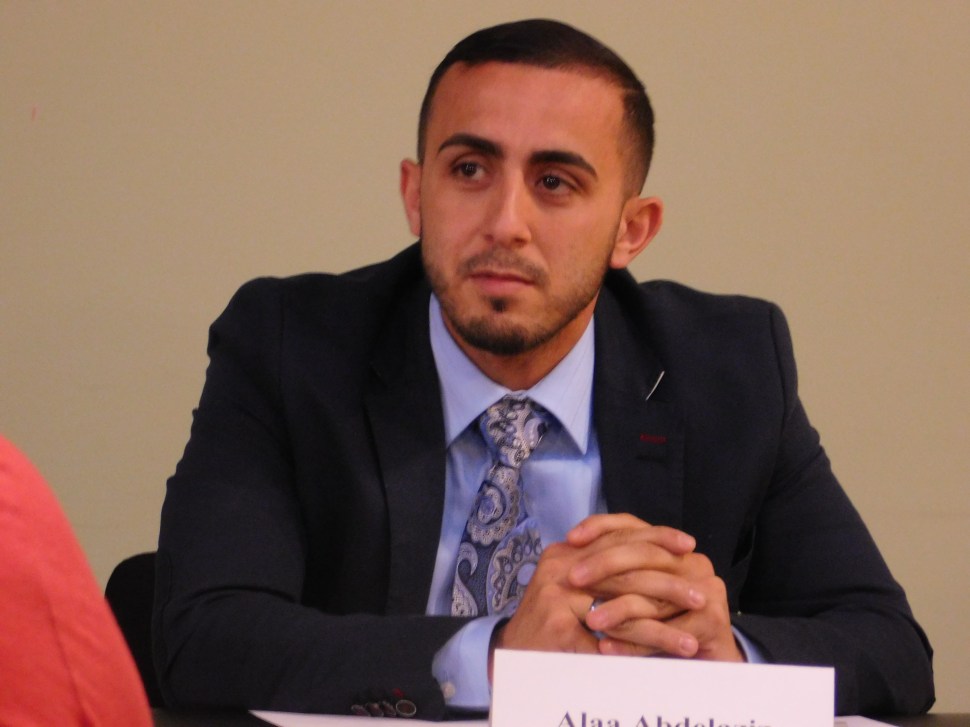 It's Friday in New Jersey, the end of a week that saw no public progress on resolving Atlantic City's financial crisis or the deadlock over funding the Transportation Trust Fund.
Quote of the Day: "Under the NJDOT's own numbers, New Jersey's roads are the most expensive in the nation, an extreme outlier even among our neighboring states. Any solution to the Transportation Trust Fund must include real and credible savings and efficiencies so that New Jersey's taxpayers will know that their money is being spent wisely." – Assemblyman Jay Webber, on the problem that really needs addressing when it comes to the state Transportation Trust Fund.
Does Prieto Have the Votes to Post His AC Bill?
As Atlantic City approaches default on its debts, the two houses of the legislature are still trying to reach a compromise on competing bills to have the state take over the city's finances. The bill from Assembly Speaker Vince Prieto (D-32) stands to push back against the version sponsored by Senate President Steve Sweeney (D-3) and favored by Governor Chris Christie. Prieto stands to delay the takeover by two years and remove key provisions of the Senate bill if he can get 41 votes in the Assembly.
JT Aregood, PolitickerNJ Read more
Uber Battle Spreads To Elizabeth
Just last week Newark Mayor Ras Baraka struck a deal with ridesharing company Uber when the company agreed to pay $10 million over a 10 year period in order to allow their drivers continued operation at Newark Airport and other transit hubs in the Brick City. However, it seems that the company's Newark Airport woes aren't done with.
Alyana Alfaro, PolitickerNJ Read more
Venezia: Lopez 'Blatantly Politicized' Racial Profiling Study
Bloomfield Mayor Michael Venezia issued a statement on Thursday accusing his mayoral primary opponent Councilman Joseph Lopez of "blatantly politicizing" a recent Seton Hall Law School study that found racial profiling to be a likely factor in ticketing by police in Bloomfield.
Alyana Alfaro, PolitickerNJ Read more
Sarlo's Estate Tax Phase-Out Sees Chilly Reception from Right and Left
A group of tax cuts could clear the legislature's path for funding the Transportation Trust Fund if both Republicans and Democrats take the deal being put forward by Senator Paul Sarlo (D-36). Governor Christie has said he will only consider raising New Jersey's gas tax to fund the Trust Fund if Democrats offer concessions on "tax fairness" but making cuts to the estate tax. Though Sarlo's bill has some bipartisan support and a Republican co-sponsor in Steven Oroho (R-24), the plan is drawing fire from the left and the right.
JT Aregood, PolitickerNJ Read more
Christie's pick for state Supreme Court gets Senate panel's OK
Governor Christie's nominee for the last vacant seat on the New Jersey Supreme Court won unanimous approval from a key Senate committee Thursday, three days after his nomination was filed.
Salvador Rizzo, The Record Read more
New NJ Transit director decides not to take job
News that NJ Transit's newly hired executive director won't be moving to New Jersey after all came as a shock on Thursday to the agency's longtime observers, many of whom said it indicates the beleaguered agency may be in even worse shape than previously known.
Christopher Maag, The Record Read more
Personal attack staggers Teaneck councilman
Councilman Alan Sohn this week publicly confronted an anonymous letter that questioned the legitimacy of the federal disability payments he receives, saying he felt he had been "shamelessly violated" and stigmatized.
Mary Diduch, The Record Read more
Teen finally gets learner's permit after Christie joins him at MVC
Gov. Chris Christie on Thursday made good on his offer to help a Bound Brook teen who'd run into difficulty replacing his damaged learner's permit from state motor vehicles offices.
Claude Brodesser-Akner, NJ.com Read more
N.J. college fires president, top attorney amid mounting controversy
Less than a month after being suspended from their positions, Essex County College's president and top attorney are officially out of a job.
Dan Ivers, NJ.com Read more
Is Torricelli angling for a return to the U.S. Senate?
Former U.S. Sen. Robert Torricelli said if Hillary Clinton is elected president, he "might ask to do something" in her administration, and described his interest in running for public office as "so-so."
Susan K. Livio, NJ.com Read more
Donald Trump supporter cited for flag flying gets help from ACLU
New Jersey's American Civil Liberties Union is joining the defense team for a man facing a fine for flying flags supporting Republican presidential candidate Donald Trump.
Associated Press, Read more
Could tolls on free highways fund TTF?
Instead of raising the gas tax, could New Jersey collect tolls on interstate highways in order to fund transportation?
Mike Davis, Asbury Park Press Read more
Cut property tax? Chris Christie has "ideas"
Gov. Chris Christie was on the presidential campaign trail last fall and didn't show interest at the time in standing with the nearly 14,000 citizens who signed Asbury Park Press petitions calling for a property tax cut.
Bob Jordan, Asbury Park Press Read more
Belmar council sued over pay-to-play
Five residents have filed a lawsuit against the Borough Council that alleges their civil rights were violated when the council rejected a petition protesting a newly-passed, and weaker, campaign finance law two weeks ago.
Paul Williams, Asbury Park Press Read more
Dover 'feeling the Bern' as Sanders opens campaign HQ
Morris County may be "feeling the Bern" over the next few weeks as Sen. Bernie Sanders opened his Northwest New Jersey campaign headquarters Wednesday in downtown Dover.
William Westhoven, Daily Record Read more
More access vs lower costs in New Jersey beach access debate
New Jersey's shore communities could use some of the money they collect in beach badge fees to fund additional public access points to the shoreline under a proposal from a task force studying ways to improve the state's beach access law.
Philadelphia Inquirer, Read more
Hearing opens for suspended Palisades Park police chief
When a lieutenant asked Police Chief Benjamin Ramos for a copy of his internal affairs file and expungement record as part of subpoena by federal investigators, the chief's treatment of his subordinate changed and turned hostile according to several officers interviewed, an attorney testified on Thursday.
Monsy Alvarado, The Record Read more