Prince Harry is heading to Florida this May for the Invictus Games. The Games are four days of more than 500 military competitors taking part in 10 sporting events. The purpose of the Invictus Games is to make it easier for wounded, injured and sick servicemen and women to return to civilian life, rehabilitating them through sports.
Early this morning, Kensington Palace announced the Prince's team, selected to represent the UK, on Instagram. The Palace's official statement read, "The 110-strong team of wounded, injured and sick (WIS) military personnel and veterans came together for the first time on the forecourt of Buckingham Palace." Prince Harry was inspired to bring Invictus to the UK after a trip to see the Warrior Games in Colorado in 2013.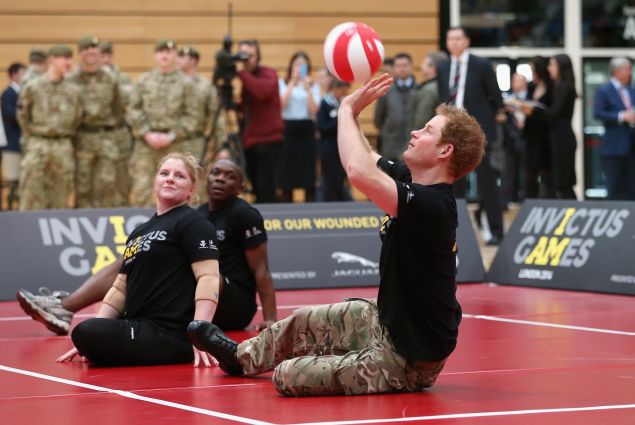 Prince Harry has been a driving force behind the Games, and he described its evolution on their website. "The 2014 Games were just the beginning of the Invictus story. The competitors showed grit, determination and humor: an absolute refusal to be beaten or be defined by their injuries – the Invictus spirit was born. I can't wait to see the American public supporting these inspirational men and women at the next Games." Prince Harry has been supporting the Games since they started two years ago, following in his mother's philanthropic footsteps.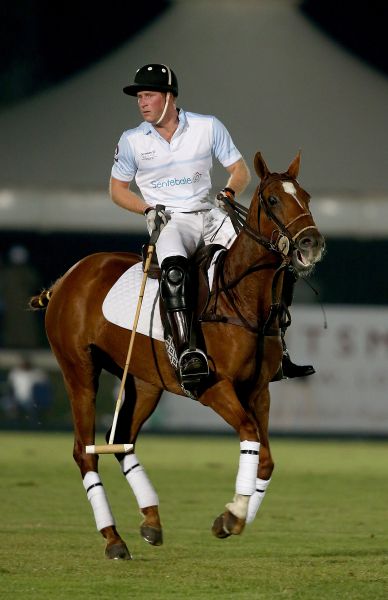 The next Invictus Games will take place in Toronto in 2017 and Prince Harry is already planning them, with a trip to Canada on May 2 to commemorate the launch of the third countdown. Then, he will arrive in Florida for the Sentebale Royal Salute Polo Cup on May 4 at Valiente Polo Farm.
The event will raise money for Prince Harry's charity Sentebale, supporting young people with HIV in southern Africa. While many are calling it a trip to Palm Beach, the farm hosting the sixth annual polo cup is actually in nearby Wellington. The match is by invitation only, so those who haven't received one yet will have to begin searching for a Disney hotel room for the next part of his Florida road trip. Unfortunately, those in Orlando won't get to see Prince Harry leading a team.
If Nepal was his spring break, this will be his summer vacation. The Games will be held from May 8 until the 12 for all eligible women hoping to plan a last minute Florida vacation, or those who'd like to volunteer.