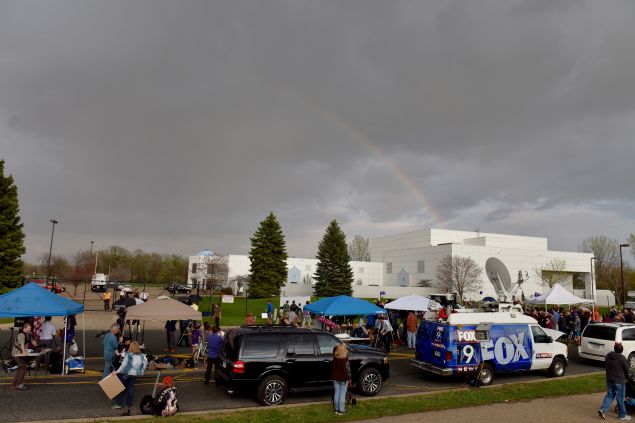 Prince's Paisley Park mansion to become museum. According to the musician's former collaborator Sheila E. there may be plans to turn his lavish Minneapolis home into a museum for fans.
King Arthur statue has Cornish nationalists in an uproar over "Disneyfication" of British heritage. A bronze statue recently installed on a cliff overlooking the ruins of Tintagel castle and a carving of the wizard Merlin's face on a rock have historians and locals upset at the organization overseeing England's historic sites for exploiting the region's famous legends.
India's first and only natural history museum ravaged by fire. New Delhi's Museum of Natural History was largely destroyed in a fire on Tuesday that burned through six floors and many priceless artifact collections. "This is tragic, the Natural History Museum is a national treasure…the loss cannot be counted in rupees," said India's minister of environment, forests and climate change Prakash Javadekar.
Public sculpture park accessible only by bus and hiking to open on a mountain in Montana. This June, an 11,000-acre ranch atop the Beartooth Mountains near Fishtail, Montana will open to no more than 150 visitors a day, and feature monumental sculptures by artists Mark di Suvero, Patrick Dougherty and Stephen Talasnik.
The unspoken hazards of archaeology: sexism and crummy working conditions. An anonymous female archaeologist speaks out about the pros and cons of the industry. "One thing I never expected when I set out in this profession is that being a woman would be an issue. Some days you go to work dreading the heckling you know you are going to receive when you get there, pre-emptively hardening your defensive shell," she writes.