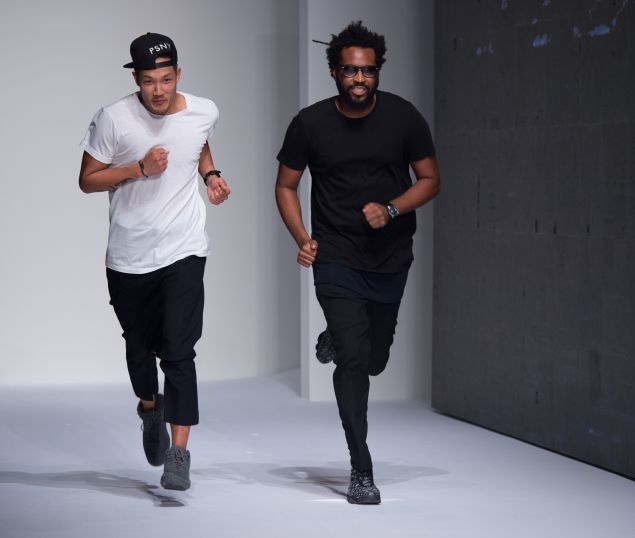 According to WWD, Dao-Yi Chow and Maxwell Osborne of Public School fame are joining the legion of designers who aim to disrupt the usual parameters of presenting a fashion show.
Rather than designing and producing bi-annual shows during both men's and women's fashion weeks, they will be merging their shows into one affair. Further, the collections will be unveiled in June and December, technically aligning with with pre-fall schedule. The news of this change comes just a few months following the announcement that Public School had hired its inaugural president, a former Marc Jacobs exec. 
The brand's pre-spring and spring collections will henceforth be known as Collection I, while pre-fall and fall will be dubbed Collection II.
"Showing twice a year with both men's and women's in one show will allow us to really develop our ideas cohesively throughout the year and subsequently slow the entire process down. We can actually enjoy our collections as opposed to being tied to the calendar," said Mr. Chow to WWD.
We wonder if DKNY, the other brand run by this design duo, will follow suit in the following weeks.