Eco-conscious cool girl brand Reformation is ushering in Earth Day with an initiative far chicer than the panda-covered shirts you ordered in grade school to commemorate the holiday. Their latest initiative brings regular shoppers major perks…but for now, it's only applicable to online purchases.
Last April, Reformation launched RefScale, a feature that showed customers the environmental impact of their purchases, highlighting everything from the facilities where the clothes were made, to the packaging and supplies and the transportation of the pieces. The scale measured the CO2, H2O and waste savings each garment produced. While they had a slight mishap with the social media campaign behind it, it was buzz-worthy enough to get eco-conscious ladies excited.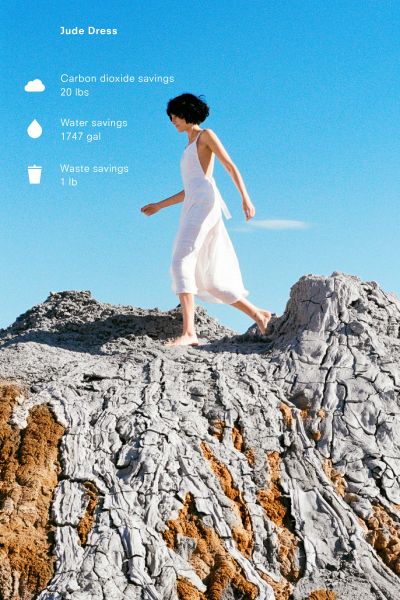 Now, the model-beloved brand is introducing one of their biggest eco-friendly initiatives yet with a personalized dashboard for each customer where they can track their own environmental savings for each crop top, floral dress and knit skirt purchase they make. Better yet, there will be a perks program for people who save the most based on the RefScale. And, of course, there will be very chic Earth Day t-shirts.