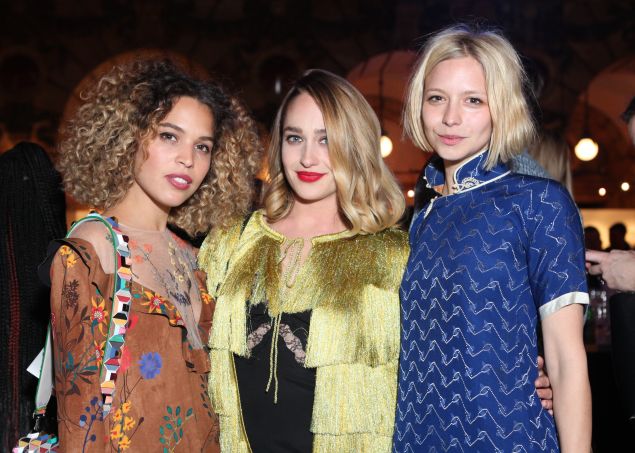 The Surrogates Courthouse near City Hall provided a charming backdrop for this year's Free Arts NYC fête-and-flog. The non-profit raised funds with the combination art auction and party to provide area kids with arts education and mentoring.
Aside from being known for their generosity, Liz Hopfan's pet project has also come to be known for throwing a wicked annual event—one that draws some choice art makers and lovers.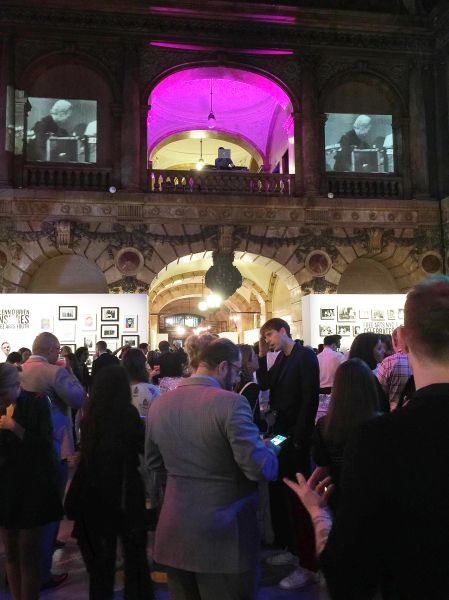 This year was no exception, and a throng of locals came together to celebrate one of their own: the impish scribe and original Interview Magazine editor Glenn O'Brien. The event was hosted by a congenial Richard Prince, who was sauntering around with the confidence of a man who had casually turned cigarette ads and prepubescent Brooke Shields pics into million dollar works of art.
He was joined by other art auction stalwarts Dan Colen, Christopher Wool and Rashid Johnson, not to mention celebrities like fetching GIRLS actress Jemima Kirke, supermodel Christy Turlington and rock God Richard Hell.
The silent auction was a, um, "mixed" group, but the live auction, emceed by dashing Paddle8 skipper Alexander Gilkes, was star-studded, featuring works by mega-artists like the aforementioned Mr. Prince, Jonas Wood, Robert Longo and… Kaspar Sonne? Well, no matter, if Mr. Sonne's truly the "legitimate offspring of Mark Rothko and Barnett Newman," as the impassioned Mr. Gilkes assured us, then fair enough.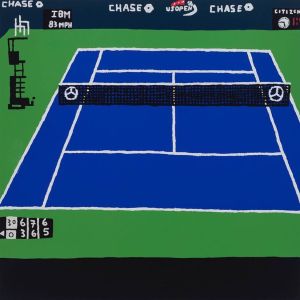 Power rankings aside, by the end of his flailing and fawning, Mr. Gilkes, by my count, had raked in over $140,000 for those four lots—not too shabby.
Meanwhile, more art world types joined the party, including the impossible-to-miss Jeffrey Deitch, who was carefully admiring the wares, and everyone's favorite artist/legend Marilyn Minter. "Liz does such great work," Ms. Minter told me over the din of a now well-lubricated crowd. "I've made work for them in the past with my big Polaroid."
"How big was it?" I said, basically in earnest.
We laughed and then laughed some more at Mr. Prince's speech, while grainy black-and-white videos of Mr. O'Brien's experimental rock bands and his public access show TV Party flickered overhead.
After the proceedings, thanks to a mixture of very tiny food and extremely large drinks, I found myself stumbling out to the smoker's lounge, hoping a lovesick Ms. Kirke would come running out after me. Maybe next year.