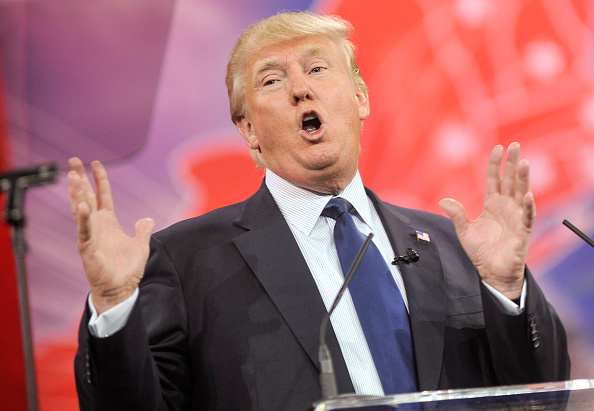 Donald Trump may be the GOP frontrunner in New Jersey, but the real estate mogul provokes some strong negative reactions from many registered voters in the Garden State, according to the latest Rutgers-Eagleton Poll.
In particular, 61 percent of voters say Trump makes them feel angry because of "the kind of person he is or something he has done," while 57 percent say he makes them feel afraid. Nearly half – 45 percent – feel contemptuous when they think of Trump. On the positive side, just 37 percent say Trump makes them feel hopeful and 34 percent, enthusiastic.
Positive and negative feelings toward Trump are clearly related to overall favorability toward the businessman; 30 percent of voters have a favorable impression, while 62 percent feel unfavorable. Given a chance to explain their assessments, Trump's supporters and detractors alike make statements about the kind of person Trump is and his beliefs as key reasons.
Among those voters who are favorable toward him, 19 percent like Trump because of his policy positions, 18 percent because he is a political outsider, and 10 percent because they believe he is a good businessman. Among his detractors, 31 percent mention something about his character, personality, or attitude, and 11 percent say their dislike stems from his policy positions and beliefs; another 9 percent are unfavorable because they believe Trump to be racist.
"Politics is very much about emotions," said David Redlawsk, director of the Eagleton Center for Public Interest Polling and professor of political science at Rutgers University. "Even so, the intensity of emotional responses to Donald Trump may be unique for a frontrunner. That nearly half of all voters feel contempt when considering him is astounding, and is no doubt driven by his own contemptuous rhetoric."
Over half of voters (55 percent) say Trump generally goes too far in some of the things he says; but three in 10 believe he is simply saying out loud what other people are already thinking. Just over one in 10 think it is a little of both.
Results are from a statewide poll of 886 adults contacted by live callers on both landlines and cell phones from April 1 to 8, 2016, including 738 registered voters reported on in this release. The registered voter sample has a margin of error of +/-4.0 percentage points. Interviews were done in English and, when requested, Spanish.