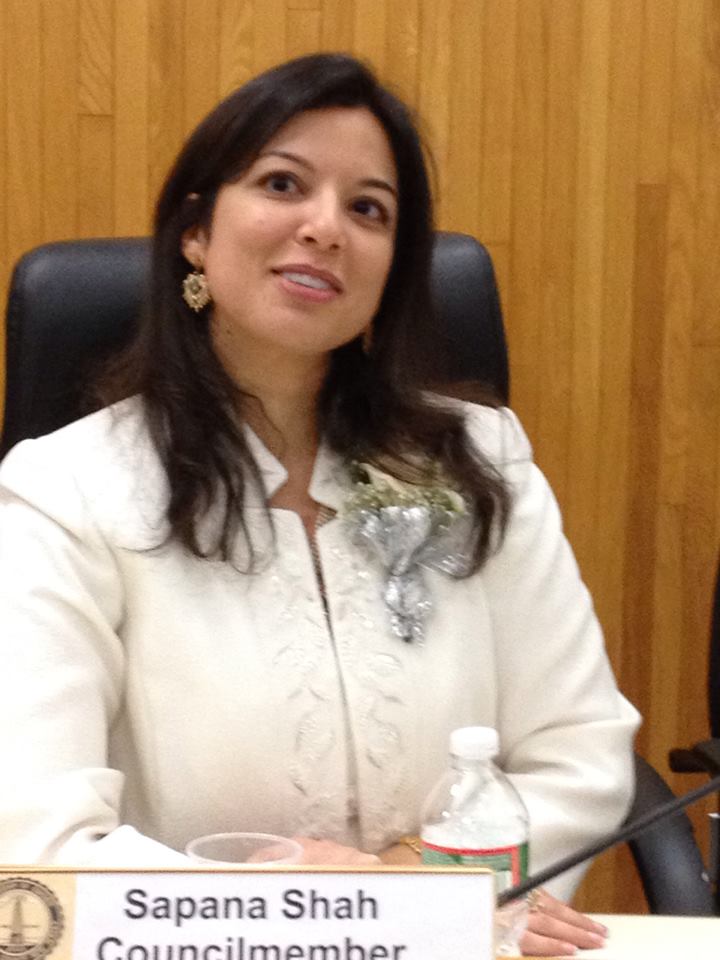 Intent on a contest, Edison Township Councilwoman Sapana Shah today formally announced her candidacy for a soon-vacant Assembly seat, pledging to be "an outspoken, faithful advocate" for people and families who live and work the 18th District's seven communities.
"I am seeking this Assembly seat because want to do more to protect and improve the quality-of-life for people and families in Middlesex County and across the state," said Shah.
Gov. Chris Christie's nomination of state Sen. Peter J. Barnes III to the state Superior Court bench produced a ripple effect in Middlesex County, with Assemblyman Patrick Diegnan (D-18) favored to replace Barnes in the Senate, thereby creating an Assembly vacancy.
"Time and again, as an Edison council member, I have demonstrated that I am unafraid to speak out for what is right – especially on issues of government spending and public safety – even when doing the right thing is not the most popular thing," Shah said. "I am unashamed to stand up for my beliefs. One of my closely held beliefs is that my duty is to be an outspoken, faithfully advocate for the people who trusted me enough to elect me. I would not betray their trust or compromise my values."
Also announced as a candidate is Highland Park Councilwoman Elsie Foster-Dublin. Edison Councilmen Rob Karabinchak and Bob Diehl are also circling.
In the next week, over 300 county Democratic Committee members from East Brunswick, Edison, Helmetta, Highland Park, South Plainfield and South River are expected to convene to select a Senate successor for Barnes and an interim Assembly member.
"Other Democrats may try to claim that this Assembly seat is already theirs," said Shah. "But, nothing is a done-deal until our Democratic Committee members vote. I am reaching out to fellow committee members, learning about their issues and concerns, and working hard to build bridges between our communities."
An Edison council member since 2014, Shah serves on the municipal Planning Board and was previously an Edison Board of Education member. An attorney in private practice, Shah, 39, is a seasoned civil and criminal litigator who also serves as an Assistant Corporation Counsel in Jersey City. She is past-president of the Asian Pacific American Lawyers Association. A graduate of John P. Stevens High School in Edison, Shah has a bachelor's degree in economics from Rutgers University and she worked as financial analyst for Dun & Bradstreet before graduating from Albany Law School.