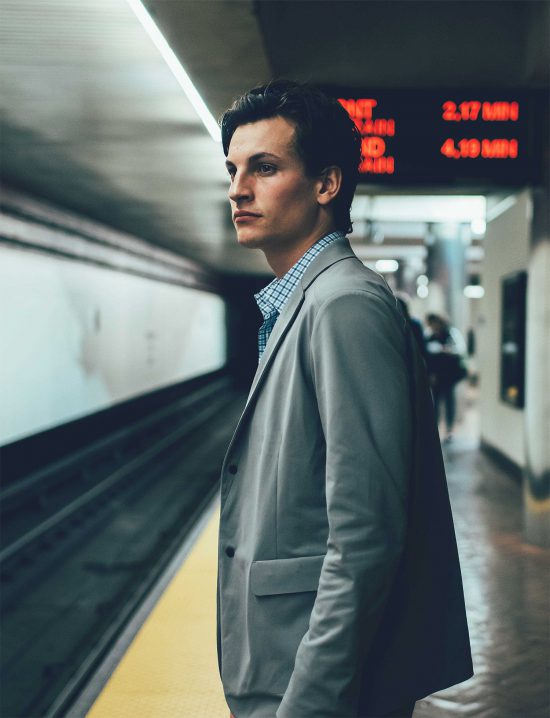 You've got places to be, like chaotic airports and conference rooms thousands of miles from home. For any business trip to be a success, the key is traveling light. And the more capable your business clothes, the fewer you actually need – and the less you have to worry about as you hustle from Point A to B.
But present-day business clothes are the opposite of capable. Everyday garments, like dress shirts and slacks, restrict motion, eventually ripping and tearing from the stress of our natural movements. They suppress airflow and stifle our bodies, causing us to sweat as we go about our days – during commutes, client meetings, and important presentations. These clothes look rumpled by the end of the day, demanding regular ironing sessions or trips to the dry cleaners. Not only is all of this inconvenient – it's incredibly uncomfortable – yet we're expected to wear these clothes at least 40 hours a week, every week.
Consider the dress shirt. You wear it all day, almost every day. Just a small percentage of that time is spent sitting at your desk – the rest of it, you're on the move. And for that reason, a dress shirt should be able to keep up with you the same way your gym clothes do. Ministry of Supply's Archive dress shirt does exactly that, with sweat-wicking fibers, extreme stretch, and laser cut ventilation at the underarms to promote airflow.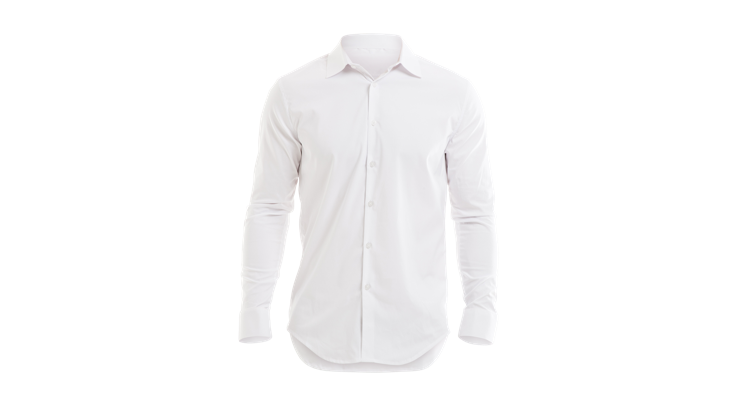 And then there's the Aviator 2 Suit. With shape-retaining stretch in four different directions, it adapts to the arch in your shoulders, the reach in your stride, and the bend in your waist as you go through the motions of traveling cross-country. The jacket and pants are both wrinkle-resistant and easily packable (you can fold them up into any suitcase), as well as machine-washable, so you don't have to bother with dry cleaning.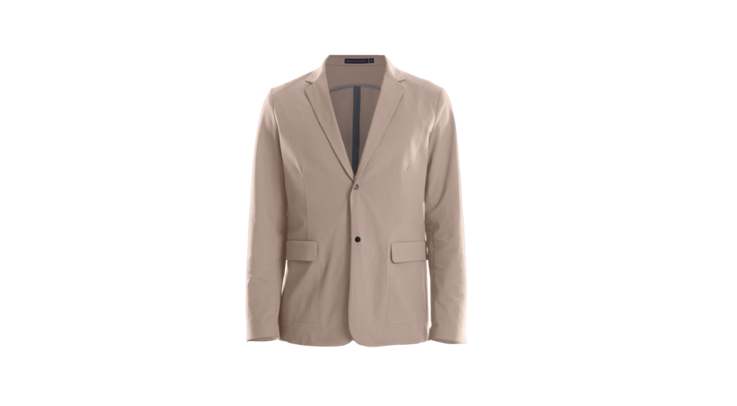 Ministry of Supply was founded in 2012 to reinvent menswear for life on the go. They combine MIT research, performance technology, and real-life experience to develop wear-to-work clothes – like dress shirts, slacks, and jackets – that wick sweat, promote airflow, resist wrinkles, and stretch with your body's movements. By eliminating the pain points associated with traditional menswear, you're able to focus better and ultimately do more.
The menswear brand's ultimate goal is to help you unlock your fullest potential through garments that don't hold you back. Check out their site to give the clothes a try for yourself – and because you're coming from Observer, use code OBSERVER at checkout to get 15% off your first purchase now through 5/31/16.
Observer Content Studio is a one-stop, full-service, in-house creative agency connecting brands to a national, affluent audience. Our team of dedicated Content Studio editors flex proven expertise in tailored, multimedia storytelling, developing sponsored articles, videos, interactive ad units, social media campaigns, events and more. The end result? Deeply compelling custom content that resonates with readers who matter. For more information, contact sales@observer.com