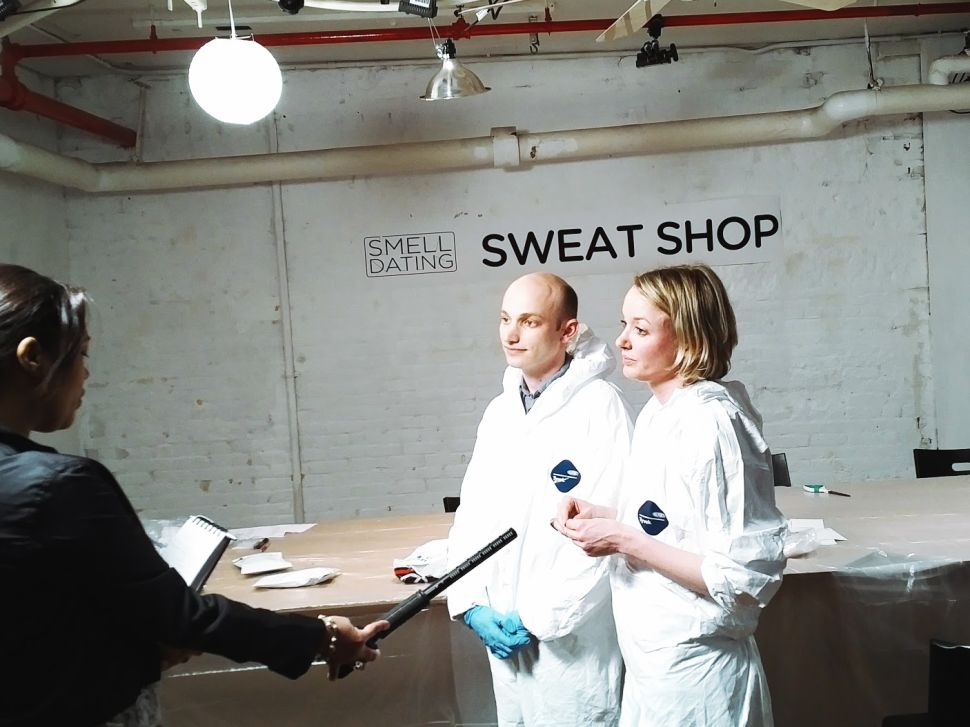 Smell Dating isn't a startup.
It's a performance. It's an artwork. It's a hoot.
Created by two artists the Observer has previously reported on: Tega Brain (who showed you how to spoof your employer's fitness tracker) and Sam Lavigne (who helped launch the all-GIF advice Tumblr), we flagged the service when it first debuted, because—knowing these two—we thought it would be fun. What we didn't expect was just how far the conversation would go over a service that thus far has only reached about 100 New Yorkers. A quick count on Google News shows about 60 stories out there about it (though some percent are wire stories published on more than one site).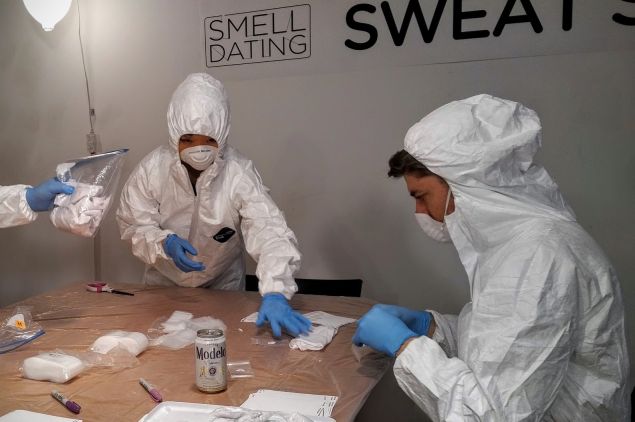 Which means that if every single person went out on at least one date from Smell Dating, each pair could read a different article about the experiment they were each part of.
"This project is often read as a startup, and we got all this attention like, 'This is the next big thing in dating,'" Ms. Brain told the Observer, during an interview at a matchmaking night at Manhattan's School for Poetic Computation. "This real excitement is because somehow if you cast these ideas in the frame of business, people get really into it."
"There's this incredible attempt now to commodify data from people," Mr. Lavigne said. "They are getting excited about it because they think that there's essentially new territory for capitalism to inhabit." He added, "What if there was really a way to extract value from just the smell your body makes?"

In other words, the pair meant it as a gag, but the wider world seems to wish it would go big.
The Observer took part in the matchmaking work, hoping that there would be some kind of process to watch, perhaps one where sniff connoisseurs would assess each sample and pair participants up based on … something? Maybe just instinct?
Unfortunately, the matches were simply made at random. Volunteers grabbed stacks of ten unwashed T-shirts in zip-sealed plastic bags, cut ten pieces from each shirt, favoring the most "data rich" (in Ms. Brain's words) bits (around the armpit), and then gave participants in each lot samples from each of the other shirts, in their own tiny bags. Sets of ten were bundled up and mailed off to participants. Not everyone had sent their shirts back at that point, but we got something like 60 bags out the door that night, to prospective paramours.
As Mr. Lavigne said, the night was a performance rather than a beta test. We wore hazardous material costumes, face masks and gloves. It was documented both by press and volunteers. Payment took the form of Models cans. Not many of the shirts really had much smell, but we met volunteers who picked up a lot more than us.
"There's almost an erotic aspect," Kai Ni Zhou, a graduate student at New York University's Interactive Telecommunications Program who helped out with the process, explained to the Observer. "I guess I like the animalistic part." She was disappointed that she hadn't put a shirt in the mix.
The pair may not take the project on the venture capital circuit, but that isn't to say they didn't have real goals for the project. They were artistic goals, not product goals. In fact, the team might open it up again and perhaps explore ways to make the matching a bit more sophisticated. The performance could run one day in public at some sort of gallery or theater, for example.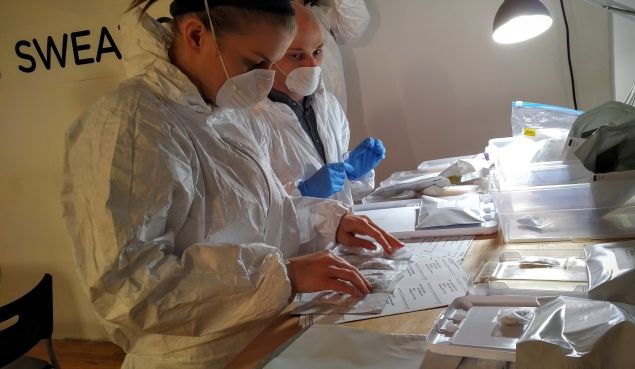 And they hope to hear more about how meeting people this way might change the tenor of a first conversation. Mr. Lavigne speculated, saying, "It's a really interesting excuse for people to talk about sex and relationships and what matters to them."
During their blitzing by media, Ms. Brain has already experienced a difference in what people spoke to her about. "I've done a whole lot of radio interviews where the shit people were saying to me really… I was surprised," she said. "Like guys listing off the exact smell of all of their ex-girlfriends. Just being really disgusting and awful."
Perhaps the interest in Smell Dating reflects a hope that springs eternal: that technology might make finding someone easier rather than merely creating new ways for courtship to feel awful. The truth is that love may never find you, but the devil-pig of corporate greed sure will. Weirdly, Ms. Brain and Mr. Lavigne's experiment seems to be one more bit of proof that many of us can't wait for it.
Like that guy you saw last Thursday, might as well see where it goes, right? What choice do we have?