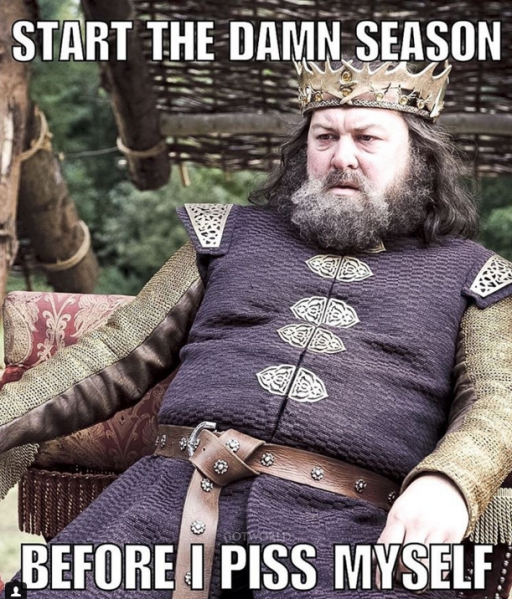 Welcome back to tvDownload's social media column — written for the people and by the people, like some kind of millennials' Pravda. It's where you can come to find out what the internet is saying about your favorite shows, and to see what new stuff might be worth checking out. You do want to fit in with the rest of us, don't you, comrade?
 There was really only one show people were talking about this week: the return of a little something called Game of Thrones. I mean, this shit even got its own emoji – which we think is a tiny Iron Throne?
There was build-up in the days before, as people posted photos that dripping with anticipation just like blood dripped from the ashen face of Jon Snow when last we left the show.
https://www.instagram.com/p/BEcRQQXuGsW
On Sunday night, people dressed up for viewing parties… or to excitedly watch alone in their studio apartments while chomping leftover pizza.
https://www.instagram.com/p/BEmcSwFErbV
https://www.instagram.com/p/BEmczyWlgl2
https://www.instagram.com/p/BEmcamjrAv1/
Even pets got in the spirit of things! Or at least they pretended to care about Westeros goings-on in order to secure treats.
https://www.instagram.com/p/BEmbsK5NtI-
And the verdict? Was it an exciting episode?
Just kidding. There was definitely bloodshed and betrayal and nary an Ewok in sight.
The ending seems to have caused quite a stir. We may have screamed a little ourselves.
Now, just one very important question…