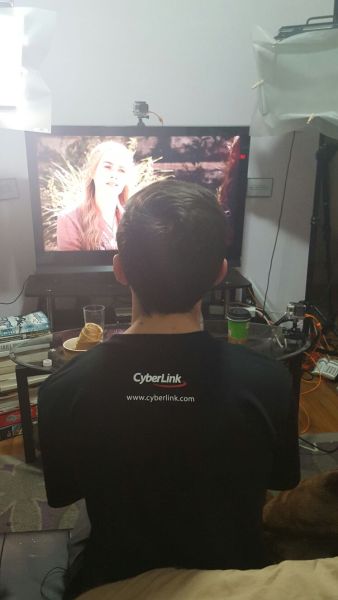 "AJ has gone through what you could consider the ultimate millennial endurance test," Robert Glatter, emergency physician and medical professor, said of the challenge recently taken on by a 25-year-old Brooklynite.
The doctor was tasked with conducting pre- and post- exams of Alejandro "AJ" Fragoso and two other members of the team at multimedia company Cyberlink, who set out to break the 92-hour Guinness World Record for binge watching on April 8. The other two members fell to fatigue, but after days of watching dozens of back-to-back episodes of Battlestar Galactica, Twilight Zone, Curb Your Enthusiasm, Bob's Burgers, Adventure Time and more, Mr. Fagoso officially broke the record by watching 94 hours of TV straight.
"Throughout this process I learned that binge watching TV for abnormally long durations can actually be quite physically taxing," Mr. Fragoso said in a news release.
Guinness outlined a few rules, one of them being that for every hour of TV watched, the participants would earn five minutes of rest. AJ mostly used that time to shower and smoke cigarettes. "I believe he only used about 30 minutes of that accumulated time to actually sleep across the entire 94 hours," publicist Tim Williams told the Observer.
According to Mr. Glatter, the continuous watching and lack of sleep did have some physical effects. In Mr. Fagoso, he detected an elevated heart rate as well as neurological side-effects such as an increased frequency of involuntary open-eyed "micronaps" and acute hallucinations.
Of course, there was some Netflix (NFLX) involved, but Mr. Fragoso specifically streamed and viewed the content through CyberLink's flagship media player PowerDVD, which just launched its latest software version—PowerDVD 16. The update enables users to upscale the video and audio quality of their content with a new TV mode and streaming capabilities that works with Apple TV, Roku and Chromecast.