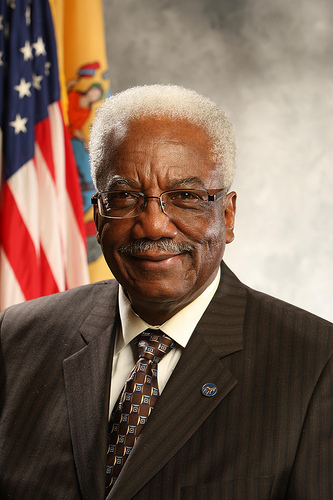 Vietnam veteran and IBM retiree Matthew Vaughn wants a piece of the 18th District.
The former four-term South River Councilman and Zoning Board President, Vaughn is the second non-Edison resident Democrat after Highland Park Councilwoman Elsie Foster-Dublin to announce his intent to run for the seat being vacated by Assemblyman Pat Diegnan.
Diegan is moving up to take a stab at the senate seat, which Peter Barnes vacated in order to become a superior court judge. The senate yesterday affirmed Barnes's judgeship.
"I have tremendous respect for the 18th Legislative District," said Vaughn. "I am thrilled to see Senator Barnes's talents
acknowledged as he prepares to serve this county on our Superior Court bench. I maintain a close relationship with both Asm. Diegnan and Asw. Pinkin and admire the hard work and service they continue to provide to our district. Because of my diverse
experience, I believe I am best qualified to stand beside them as our next Assemblyman."