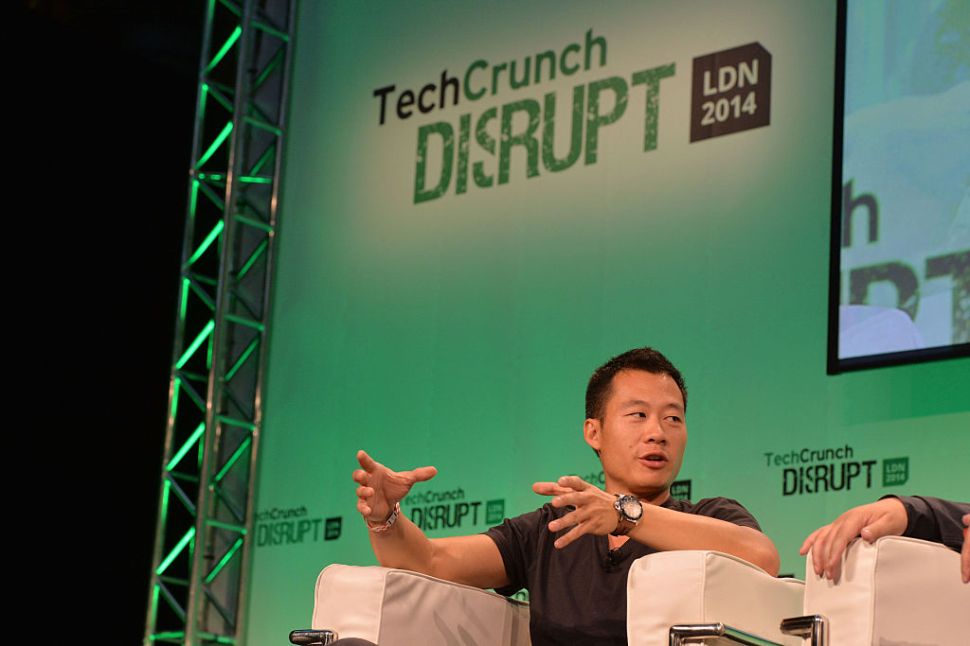 Gather round your iPhones and your Androids and listen as Alex Blumberg and Lisa Chow tell you the story of how four young men with a very dumb idea, fresh out of college, secured a tiny bit of seed funding and turned it into a company that would sell for just shy of a billion dollars. The first episode of Startup, season 3, dropped today from Gimlet Media.
SPOILER ALERT:  While Ms. Chow never says it in this first episode, she's telling the origin story of Twitch.tv.
For this third season of the show, Gimlet's team will pursue stories of multiple companies, focusing in on that moment of intense doubt that every company goes through. Stories in this season will cover, "Each company caught in this moment, when something needs to change and it's not clear what will happen next," Mr. Blumberg says in the opening. The first episode carries the story of Twitch up to the point where the team starts to see that its original idea just isn't working.
There's something else that strikes a regular listener of the show as different about this first episode: the hosts aren't naming the company and they are only using first names, probably because it helps to better build the drama. Ms. Chow plays quotes from interviews with four young men identified only as Justin, Emmett, Michael and Kyle (and a few of their friends). While she never says the name of the company they created together, she does describe what they raised $50,000 and moved to San Francisco in 2007 to do.
Here's their terrible idea: to build a hardware system so that they can live stream every single moment of every day in the life of the company's president, Justin.
Once the company gets it off the ground, its viewers soon get bored watching the dull parts of Justin's life. Eventually, they start figuring out where Justin is and pull pranks on him. In one particularly striking moment, the show airs audio from the time that viewers called 911 and told the San Francisco police that there had been a stabbing at the apartment the co-founders shared.
Could that have been the first instance of the nascent practice of SWATting, which later became the favorite pastime of Twitch's worst users?
One of the co-founders, Michael, who would become the company's CEO, tells Ms. Chow that he thought the idea of live streaming Justin's life "sounded like the worst idea ever." Yet, when Emmett pushes him to join them in launching the venture, to take a stake as co-founder, he agrees. He still thought the idea was stupid, but, he says, "When is your great friend going to ask you to a start a business with him?"
That decision would turn into, quite possibly, the greatest move of Michael's life. We can draw the veil of anonymity off the four young men here. The co-founders were,  Justin Kan, Michael Seibel, Emmett Shear and Kyle Vogt. The investor that gave them that initial $50,000 was Alsop Louie Partners, which detailed that investment and part of its phenomenal outcome in a blog post from 2012. The company they founded together had been called Justin.tv.
By the time Alsop Louie wrote that blog post, Justin.tv had already spun out into four different companies, one of which, SocialCam, had already been acquired for $60 million by that point. The post also describes how Mr. Shear used what the team had learned about live streaming to create a site devoted to streaming people playing video games. This would turn into Twitch, the site that became the epicenter of a burgeoning e-sports scene, one in which elite players can potentially win millions of dollars.
In 2014, Amazon would acquire Twitch for $970 million.
The first episode begins the team's story, and the next episode teaser promises some sort of detour to Congress. The show begins a cautionary tale for all the tech scene skeptics who roll their eyes at the silly ideas that get funded. In many cases, it's not what companies set out to do that proves important, but what they learn about the world and what's possible by actually trying to do something.