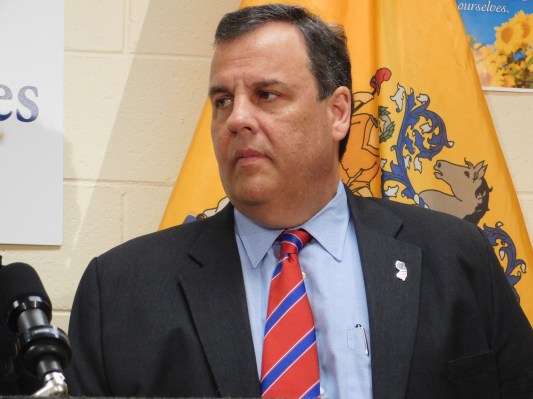 The Atlantic City takeover hit another roadblock this week as an alternative takeover bill from Assembly Speaker Vince Prieto (D-32) cleared committee with unanimous support. Assemblyman Chris Brown (R-2) of Atlantic County was one of that bill's most outspoken supporters during the hearing Thursday. The Assembly took no action on the bill that day, Prieto refused to post Christie's favored bill in the Assembly, and Governor Chris Christie doubled down on his refusal to entertain any counter-offers. Atlantic City runs out of cash today.
In lending his support to Prieto's bill, Brown has refused to capitulate to Governor Chris Christie in a way that not even district-mates Vince Mazzeo (D-2) and Senator Jim Whelan (D-2) have done. Brown has created an unusual niche for himself by siding with the Speaker, Republican Mayor Don Guardian and Democratic City Council President Marty Small in their standoff with Christie, who has said that he will veto any bill that differs from the one sponsored by Senate President Steve Sweeney (D-3).
Small presaged Brown's vote on Wednesday, when he said of Atlantic City's legislators "They've let us down, with the exception of Chris Brown."
That remark came after Small was overheard in elevator calling Christie "an ignorant piece of sh*t."
A centrist Republican with enough electoral appeal to withstand nearly $2 million in super PAC spending during his 2015 reelection campaign, Brown is the only legislator from the state's most competitive district opposing the takeover. His longtime opposition to North Jersey casinos, a key stump issue that year, gave way to the political expediency of aligning himself with the northern contingent in the Assembly Democrats' battle over Atlantic City this week. In committee, he and casino expansion sponsor Ralph Caputo (D-28) laughed over their mutual support for Prieto's bill.
Montclair State University political scientist Brigid Harrison said the sudden alliance between Brown, several northern Republicans and the northern Democrats could be due to South Jersey Democratic boss George Norcross III's interest in Atlantic City's assets. Talks of a private buyer for the city's water authority have centered on New Jersey American Water, whose lobbyist in Trenton is Norcross' brother Philip. Under the Sweeney bill, the state would be able to force the city to "monetize" the authority immediately, while Prieto's would offer the municipality another two years of benchmarks before that happens. A merger of the authority with Atlantic County would also be an option under both bills.
Brown and the the North Jersey Democrats, she said, are both hoping to capitalize on the same chaos in legislature.
"He is deeply vested in the state being able to sell off, particularly, the utilities" Harrison said of Christie's refusal to entertain any alternatives to the Sweeney bill. "That cadre of North jersey legislators are deeply wedded to the idea of denying Norcross this benefit."
"This is hurting the governor," she added of the stand-off.
With Christie insisting that he will veto any legislation that differs from the Senate bill in any way, the takeover is making for strange bedfellows as members of the state GOP join that group of northern Democrats. Both groups have a common enemy in Norcross, and a common interest in dealing a blow to Norcross' political machine by hurting Sweeney's chances against Jersey City Mayor Steve Fulop in the 2017 gubernatorial race. Brown's fellow Republican Erik Peterson from the 23rd district voted 'yes' along with him on Thursday, and Assemblyman Sean Kean (R-30) came come out in support of the Prieto bill Friday.
While Whelan has said that he only voted for Sweeney's bill in the Senate to avoid this today's city cash shortage and because the PILOT agreement he originally sponsored is now apiece with Sweeney's bill, Mazzeo has taken a less defined stance. Where Whelan has openly said that he is losing patience with Guardian and the city council, Mazzeo merely allowed that it was likely too late for an alternative when he came out in support of the Sweeney bill last week. Since Prieto unveiled his bill, Mazzeo has been unavailable for comment.
In a week of anti-climax in the legislature, Brown may have come out the only winner. The undercurrent of Brown's longtime opposition to North Jersey casinos has always been a potential run for Whelan's seat. With Mazzeo Whelan's heir apparent as Atlantic City's state senator, Brown's 'yes' vote was the only movement in a week of deadlock.