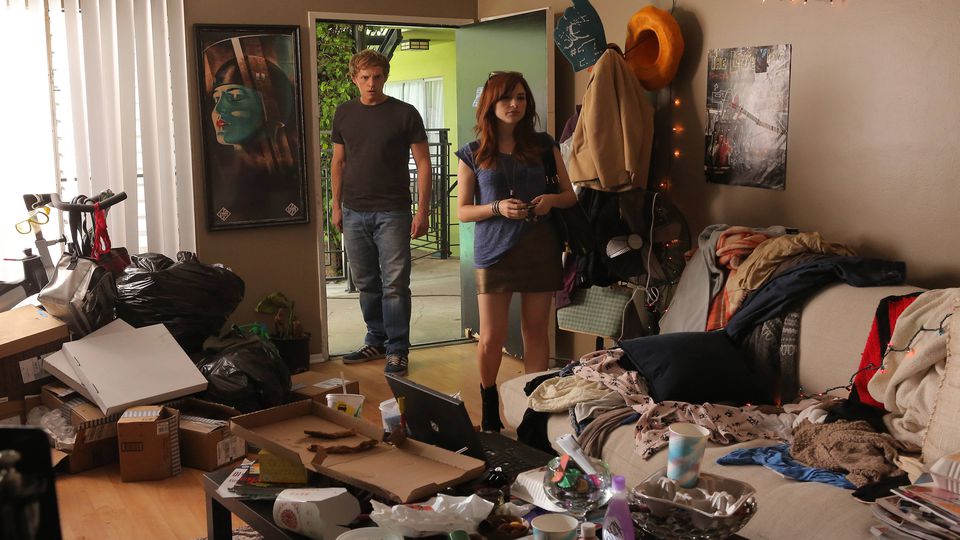 There's the Friends episode where Ross Geller breaks up with a beautiful paleontologist played by Rebecca Romijn Stamos because of her unlivable apartment. On FXX's buzzy show You're the Worst, the main character's disgustingly dirty apartment shocks her pseudo-boyfriend, who was previously unflappable. According to a a new study from UC Berkeley and on-demand cleaning service Handy, the pop culture phenomenon is real. A lack of toilet paper, dirty dishes and an unmade bed are all reasons people have used for ending new relationships.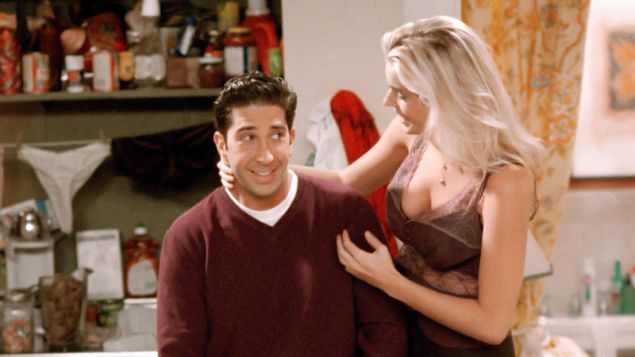 Dr. Lindsay T. Graham, A UC Berkeley social psychologist and researcher, teamed up with Handy to find out what's too dirty when it comes to dating. In March 2016, Dr. Graham put together a list of questions for Handy users in 22 states and found out what the major deal breakers are for daters. Dr. Graham discovered 15 percent of Americans have broken up with someone because of the appearance of their home, with residents of Washington D.C. and Arizona the most likely to dump someone if their home is dirty. The number one reason women breakup with someone is if their home doesn't have toilet paper at all, with 47 percent choosing (rightly) to end it over a bare bathroom.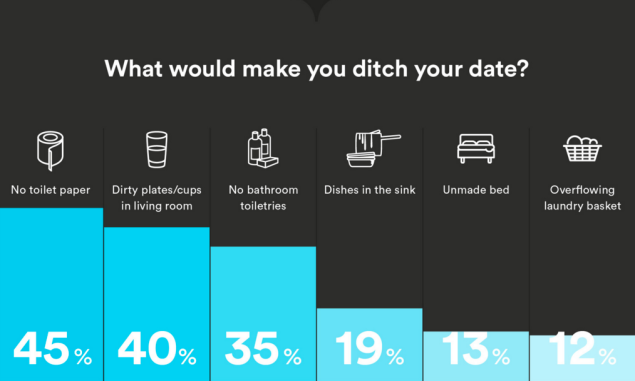 Thousands of Handy users responded, and a quarter were from New York. Unsurprisingly, New Yorkers were the pickiest of states surveyed. They were the most concerned about what visitors' might think, with 77 percent of millennial New Yorkers judging compatibility based on what someone's house looked like.
Over a third of Americans surveyed admitted to hiding photos of former partners before potential suitors arrived. Not only did they put away remnants of past relationships, they also showcased works of art, put their most impressive books on coffee tables and displayed expensive alcohol for visitors. After reorganizing, 45 percent then hid prescription medications. Only 11 percent admitted to hiding teddy bears, so one can only assume the remaining number displayed them prominently alongside their top shelf liquor. Thanks to this study, messy breakups now have a new meaning.