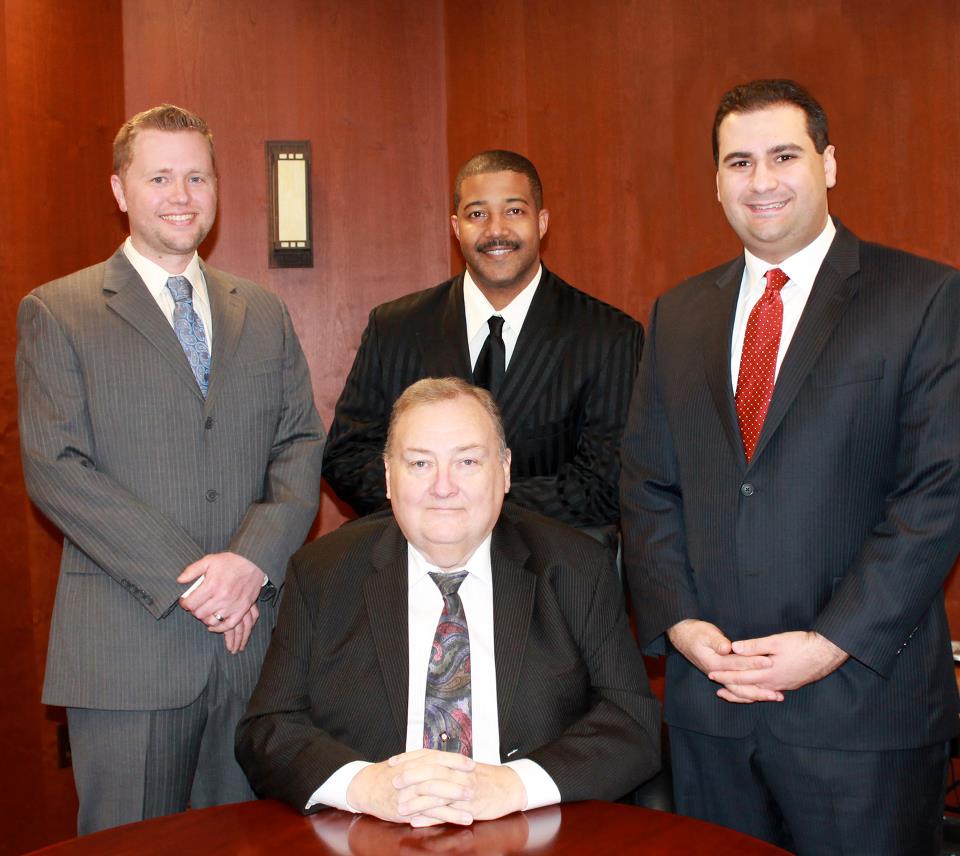 Today, Michael Suleiman announced his candidacy for Chair of the Atlantic County Democratic Committee. Suleiman hopes to succeed current Chairman Jim Schroeder, who announced he would not be seeking another term after many years of dedicated service.
"All of Atlantic County is indebted to Jim Schroeder for the tremendous job he has done leading our party these past four years," said Suleiman. "I would be honored to serve as his successor so we can continue to grow and reinvigorate our party. With the presidential and gubernatorial elections back-to-back, Atlantic County Democrats are on the cusp of electoral victories that will reshape the political landscape of Atlantic County. That starts by engaging voters young and old, urban and suburban to get re-engaged in the political process."
Suleiman has been involved with the Atlantic County Democratic Committee for eight years. For four years, he served in leadership positions — including president — with the Galloway-Port Republic Democratic Club, helping to resurrect that organization, which has seen record fundraising and club membership.
"While the Atlantic County Republicans continue their disgraceful embrace of their endorsed candidate Donald Trump — a man who has put hundreds of Atlantic County's hard-working families out of work — the Democratic Party will continue to work to rebuke that sort of hateful rhetoric and action that seeks to divide us rather than unite us," said Suleiman, who works as an advisor to Senator Jim Whelan (D-2).
He graduated magna cum laude from Rutgers University and is currently pursuing a Master's in Public Administration at the University of Pennsylvania's Fels Institute of Government. He lives in Galloway Township.
Many elected officials and nearly every Municipal Chair in Atlantic County support Suleiman for Chairman, including:
State Elected Officials
Senator Jim Whelan
Assemblyman Vince Mazzeo
County Elected Officials
County Clerk Ed McGettigan
Freeholder Ernest Coursey
Democratic Chairman Jim Schroeder
Former Freeholder Colin Bell
Local Elected Officials
Absecon Mayor John Armstrong
Atlantic City Council President Marty Small
Atlantic City Councilman Frank Gilliam
Atlantic City Councilman Kaleem Shabazz
Brigantine Councilwoman Lisa McClay
Brigantine Councilman Rick DeLucry
Buena Vista Twp. Mayor Chuck Chiarello
Buena Vista Twp. Deputy Mayor Teresa Kelly
Former Galloway Councilman Jim Gorman
Hamilton Twp. Committeeman Rodney Guishard
Longport Mayor Nick Russo
Pleasantville Councilwoman Judy Ward
Somers Point Councilman Carl D'Adamo
Democratic Municipal Chairs
Marc Lowenstein, Absecon
Jerry Szucs, Brigantine
Ken Taft, Buena Vista Twp.
John Carlson, Egg Harbor Twp.
Creed Pogue, Estell Manor
Doug Browne, Galloway Twp.
Bob Campbell, Hamilton Twp.
Nick Polito, Hammonton
John Ward, Linwood
Mary Slomine, Margate
Beth Schroeder Buonsante, Mullica Twp.
Gerri Mazzeo, Northfield
Irma Curry, Pleasantville
Joan Posselt, Somers Point
Bard Shober, Ventnor
Millie Messina, Weymouth Twp.
Other Party Officials
Ernest Aponte, ACDC Secretary
Dan Campbell, President of the Egg Harbor Township Democratic Club
Sherry Elder, ACDC Assistant Secretary
Mary Ann Kozack, Brigantine Democratic Club
Beryl Tweedle, President of the Pleasantville Democratic Club
The Atlantic County Democratic Committee will have its reorganization meeting on Tuesday, June 14.