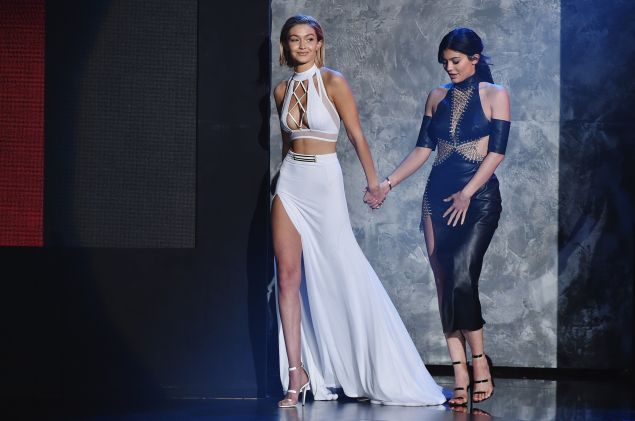 Hollywood has a new fixation. It rings in at four inches high, features a little bit of PVC detailing and costs $595. The Frontline Sandal is the brainchild of designer Tamara Mellon and they are everywhere.
Gigi Hadid and Kylie Jenner once wore matching pairs, Elizabeth Banks donned a custom iteration and Victoria's Secret Angels Lily Aldridge and Candice Swanepoel have slipped on these stilettos. In fact, since the shoes were first introduced in February 2014, over 60 pairs have been spotted on red carpets around the globe.
"The Frontline is the ultimate modern strappy sandal that goes with everything from jeans to black tie," explained designer Tamara Mellon. This goes to explain why her shoe design has been embraced by a strikingly wide range of celebs. Cindy Crawford is a fan, as is Jennifer Lopez and Kiernan Shipka.
Celebrity stylists are smitten with the shoe, too. "I love it because it's got this trompe l'oeil effect because of the clear plastic straps. It's sexy and adds an edgy element to the outfit but it's also an unobtrusive shoe – it sort of disappears on the foot which gives everyone legs for days," said Ilaria Urbinati, the style guru behind the likes of Shailene Woodley and Nina Dobrev. Both of those aforementioned stars have in fact been spotted in the Frontline.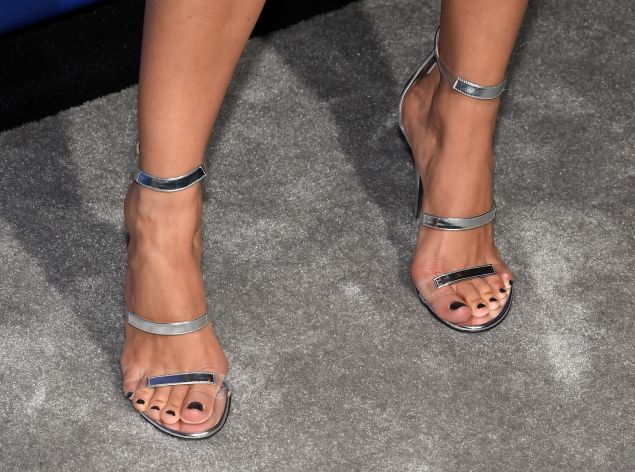 Ms. Mellon, whose business operates on a see-now, buy-now basis, has no plans of retiring the shoe style from her offering anytime soon. "It is currently made in white, black, nude and metallic. We will introduce more colors and fabrications soon," she told the Observia via email.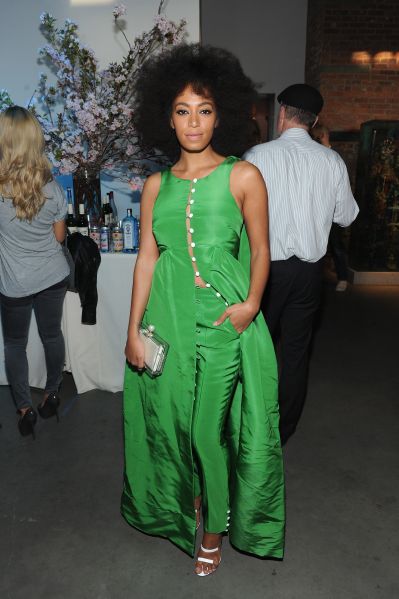 It's not that rare for celebs and stylists alike to pledge allegiance to a simple, sexy and barely-there sandal style. Prior to the Frontline's prominence, Stuart Weitzman's Nudist sandal was a fixture for the A-list. Fashionista even gave the shoe a shoutout for segueing from trendy accessory to red carpet classic. "The creation of this shoe spanned 3 seasons, because it had to be engineered perfectly. I knew there was a need for it, but honestly I did not anticipate it to gain such an enormous following," said Mr. Weitzman to the Observer in January 2016. At that time, he noted that the brand had sold 97,500 pairs of Nudist sandals. That number has undoubtedly risen since.
Ms. Mellon knows a thing or two about "it" shoes, though; she was a co-founder of Jimmy Choo, but decamped in 2011. Not long after, stepped out with an eponymous range of her own. So how does all this celeb attention fare for the sales of Frontline? "We must have sold thousands of pairs," said Ms. Mellon.