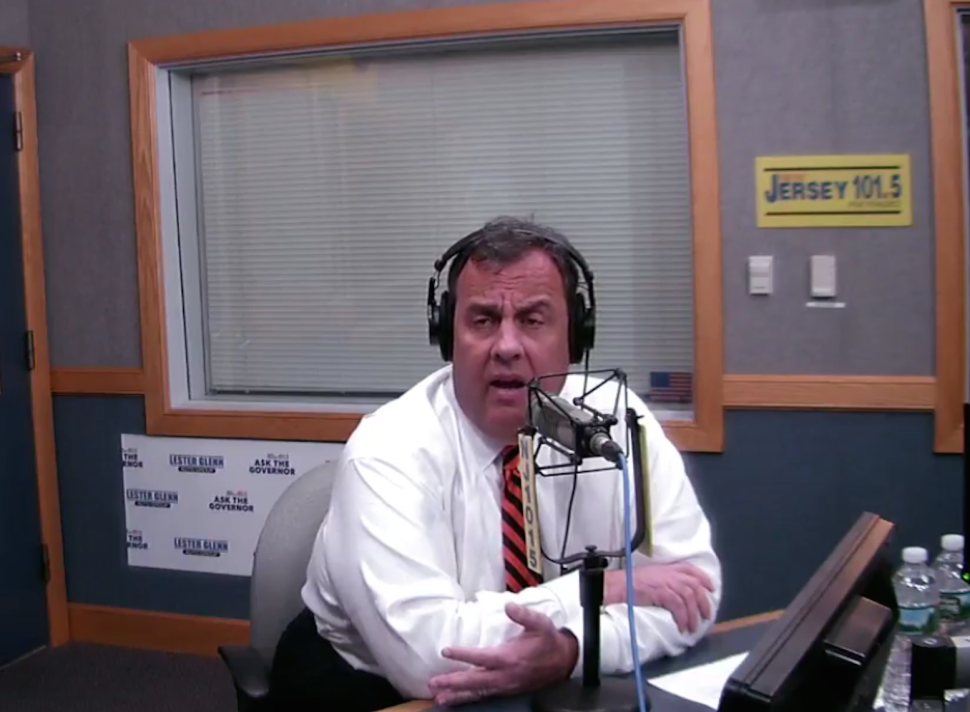 George McClellan
Having refused to take the battle to the enemy in the Civil War, Union general McClellan opposed Abraham Lincoln for the presidency in 1864, lost, then found his way to the loving arms of New Jersey. Having unsuccessfully bucked the President's reelection by supporting McClellan over Abe, the Garden State gave Lincoln's timid nemesis the consolation prize of governor, an office he served from 1878 to 1881.
Garrett Hobart
The former Speaker of the New Jersey Assembly served as vice president from 1897 to 1899 in the William McKinley Administration. Hobart died in office prior to McKinley's assassination. Had he outlived McKinley (who died in 1901) he would have been president – and deprived the clear shot of future great Teddy Roosevelt (who succeeded him as vice president).
Woodrow Wilson
Cocooned on the campus of Princeton University as its president, Wilson was spared the swamp world toxicity of much of his adopted state's politics. He moved fast, serving just two years as a reform-intentioned governor before leap-frogging out of New Jersey to the White House in 1913. He's the only governor from New Jersey ever to become president. New Jersey historians delight in trying to claim President Grover Cleveland, but the Jersey native didn't last long here and made his political bones in New York.
Frank Hague
Nothing against Sea Girt, but Franklin Delano Roosevelt didn't launch his 1932 campaign for the presidency there because he liked the salt water taffy. In fact, FDR made the New Jersey shore town his launch pad strictly as a ring-kissing gesture to "I am the Law," the president-making Democratic Party boss from Jersey City.
Richard J. Hughes
The popular New Jersey governor had strong relationships with John F. Kennedy, Lyndon Johnson and Hubert Humphrey. Kennedy campaigned for Hughes in 1961, Johnson had his convention in Atlantic City in 1964, and Humphrey considered the New Jersey governor as one of three short-list candidates for VP before finally choosing Senator Edmund Muskie of Maine.
Frank Thompson
In 1968, the Congressman from Trenton conferred with Bobby Kennedy in the office of Senator George McGovern while the senator from New York ruminated over the up and downsides of getting into the Democratic Primary. Also present at the meeting were Stewart Udall, Lee Metcalf and McGovern. McGovern told Kennedy he should run for president, but everyone else in the room – including Thompson – told him no. McGovern later recalled, "I remember being somewhat startled at how strong Thompson and Metcalf and Udall were in urging him to back McCarthy," said future presidential candidate McGovern in Charles Kaiser's excellent book, 1968 in America.
Tom Kean
The 1988 Republican Convention keynoter, the popular Governor of New Jersey absolutely looked like he'd emerge as a presidential contender but never did, instead serving for decades as the GOP friend-in-residence for Reagan (who won New Jersey when Kean was governor), Bush (Kean campaigned with 41 in Madison, NJ on the eve of the 1992 presidential contest), and W., who tapped him to chair the 911 Commission.
Bill Bradley
As the coolly aloof but smart senator from New Jersey and former pro-basketball star, Bradley ran for president in 2000, not putting up much of a fight before Vice President Al Gore manhandled him on his way to getting the Democratic nomination. Like so many others convinced of George Herbert Walker Bush's dominance in 1992, Bradley toyed with a run for prez then, but decided against it, and probably missed his best chance, as Bill Clinton upset Bush.
Jon Corzine
As head of the Democratic Senatorial Campaign Committee, Corzine helped raise money for the campaign of Illinois Senator Barack Obama, who would later go on to repay Corzine as president by making the sitting New Jersey governor hold his coat on stage at the PNC Bank Center in Holmdel. The millionaire who transitioned from the senate to governor in order to run for president, ended up as little more than a cloakroom punchline when Bergen Record columnist Charlie Stile seized on Obama's stagecraft to refer to Corzine as "Jeeves."
Chris Christie
As his home state sank into economic disrepair, the Bridgegate-encumbered governor infamously ran for president in 2016, going nowhere fast and finally getting dismally upended in New Hampshire, his firewall state. Subsequently, the New Jersey Governor endorsed controversial GOP front-runner Donald Trump and appeared to be headed for permanent out-of-state campaign mode as a Trump surrogate before the media resoundingly slapped him and prevailed on him to remain – at least temporarily – in New Jersey. VP and AG slots on a Trump ticket continue to circulate as options for Christie.