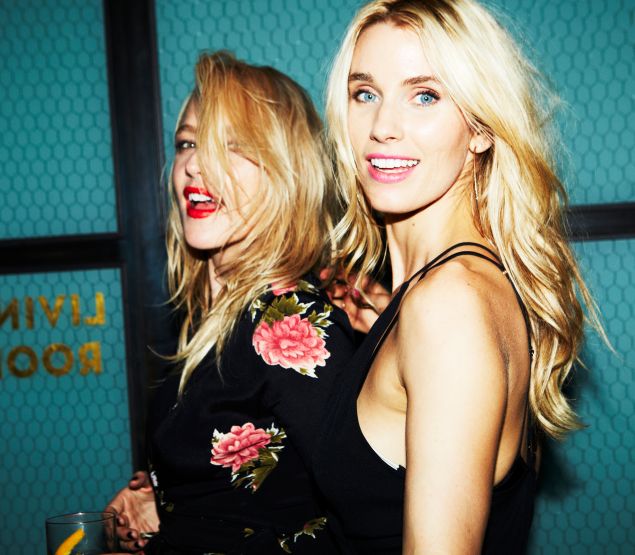 The buzz surrounding New York-based wellness company Sakara Life is at an all-time high, with no end in sight. Often touted as the "model diet" with a noteworthy celebrity following and a cool-kid reputation to match, many have spent the better part of 2016 attempting to answer one question: Is the hype justified? Surely there must be more behind the barrier-breaking brand than a few runway models, a nod from Forbes and Ms. Winfrey's seal of approval. The organic meal delivery platform offering nutrient dense, plant-rich fare has expanded beyond its Manhattan headquarters to ship nationwide and continues to garner attention. With offerings like Dark Chocolate Granola, Jicama Anasazi Tacos and their Buffalo Ranch Burger, Sakara founders Whitney Tingle and Danielle Duboise want you to feel better from the inside out… one leafy green meal at a time.
What's the difference between Sakara and a meal delivery service? Sakara wasn't born out of a business plan or pitch deck. It was born out of a true, heartfelt desire and need to use food as a tool to feel like our best selves and transform our lives. We believe in balance, not in diets—but we also know that eating the Sakara way as much as possible is what gives truly transformative results (better digestion, glowing skin, more energy, higher sex drive, weight loss and less fluid retention). Therefore, we are a program… not a delivery service. We're not here if you're hungry at lunchtime and need something quick and easy. We're here to help you reach your life goals! People come to us for all types of reasons, but it's always for some version of healing. Whether it's healing your relationship with food or your body, to help heal from an autoimmune disease like Crohns or Hashimoto, or to have more energy, get rid of bloat, or have a better sex life! Everyone who comes to us is seeking some kind of life change… and that's what they get. Feeling like your best self is a very, very powerful thing—perhaps the most powerful thing you could possibly feel—and we know we can help you get there.
Why a subscription-based model? And when did you decide to go national? Our mission from the get-go was to help as many people as possible experience the transformative effects of eating this way, so going national was a no-brainer. That said, we were in business for over three years before we raised any funds, so we had to wait to be able to invest to create the tools and technology to be able to deliver nationwide. We boot-strapped Sakara with $700 we raised from throwing a dinner party and started by cooking in our own kitchens and delivering on our bicycles! Subscription was the same… we knew we wanted to help make it easy for clients to eat this way every week and as much as possible. And the response has been overwhelming. People are ready to start feeling like their best selves and it's so exciting to see the results our clients are getting from eating this way the majority of the time.
What is the creative process behind the meals—from chef input to planning and packaging? What considerations are there when designing the meals? We are firm believers in living a joyful life—we call it the "joy-factor"—and we know how important it is to feel inspired by your food, to feel joy from your food, look forward to your meals and enjoy them. We base every meal on our pillars of nutrition—the cornerstones of the diet that changes our bodies—then we work with incredible chefs (from Jean George and Michelin-starred restaurants) across the country to dream up creative, beautiful recipes. Each meal uses the freshest, highest-quality, in-season organic ingredients. There is no food out there that combines the powers of beautiful foods, gourmet cuisine and nutritional integrity like we do.
When your business is connected to a larger mission, it will force you to grow.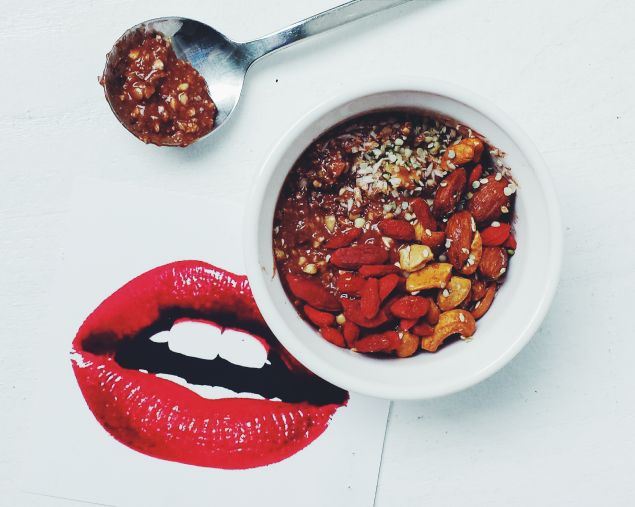 Everything attached to your brand (stunning social media, quippy meal write-ups and the clean design of your packaging) is perfectly executed. What is your marketing strategy? It's quite simple. We're not here to sell you anything—we're here to inspire you to create a body you love living in. That's a huge shift in perspective for most brands. We really create from the heart and we know with 1,000 percent certainty that Sakara has the power to change lives. So, many times, Sakara speaks for herself.
Does fitness play a part in your everyday lives? Definitely! But we do believe in movement with a purpose and joy. There was one point a couple years ago when we were just starting to gain a lot of momentum in the company and juggling a whole new kind of workload and stress, but we still had to make our daily workouts… running to classes, feeling so stressed and low on time and guilty if we missed a day. Those days are over! We now realize that life is about balance, and if our workouts are stressing us out, that's not wellness and it's not balance. Now we try and go as often as we can and we look for workouts that inspire us beyond the physical—so it's not just about abs, it's about the mind, body, spirit connection. And if we miss a day, we do Ballet Beautiful videos or something on our own time, but we don't let the guilt creep in. Beautiful bodies are made in the kitchen anyway, and we are fortunate to have that covered.
What does body image mean to you? Have you read our Body Talks? We could go on for days!! We have both had our own personal journeys, and what we've learned is the importance of building a body you to listen to. Eating toxic foods can hijack your brain and change what you think, how you feel and the choices you make. How you feel is reflected in every area of your life—love, career, spirituality, sleep. We're always so surprised when people are so willing to spend on expensive face creams, workouts, makeup, hair, lasers, etc., in an effort to feel beautiful, young and sexy… when food can do all of that for you, and so much more! Body image is all about your relationship to your own physical self—how you see it, love it, nourish it—and the power of Sakara is that it not only provides love to your body on a cellular level, but also provides love to your relationship with your body, whatever that may be.
What next for S-Life Mag? S-Life Mag has been a dream of ours for so long. We have a lot to say and we noticed over time that people were seeking this type of content—a space on the Internet where science and spirituality intersect to support you in creating a life that is balanced, healthy and sexy. The Mag just got a stunning makeover (check it out!), and we're continuing to roll out some exciting collaborations with top experts in the wellness world and some of our favorite publications. One day we know the Mag will evolve into a physical form, we just haven't decided what that will look like yet.
We were tall, blonde and talking about things that food science hadn't caught up with yet.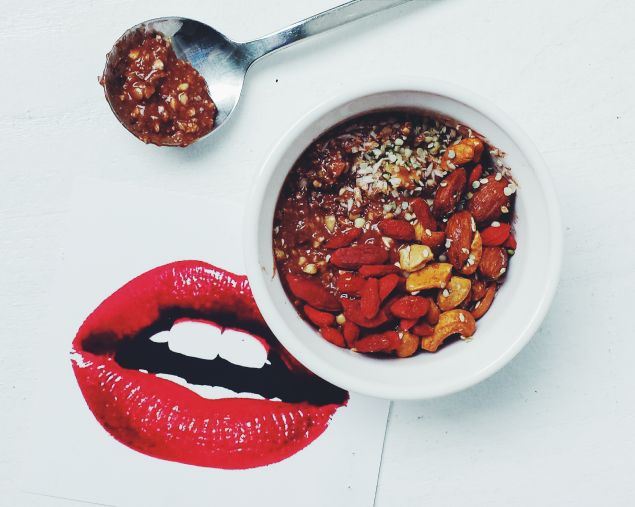 Your clean boutique offers items entirely separate from the meal plan, from popcorn to watermelon jerky. When did you know you wanted to offer the goods outside of the program? We want to make sure this way of eating fits into your life and we know you're busy, so we had to get creative and find more ways to inspire our clients to eat clean. We want to make sure that—whether you just can't figure out a good breakfast that works for you, are constantly running between meetings, or have a nighttime sweet tooth that isn't going anywhere—you have clean, delicious, whole foods at your fingertips that are going to love your body.
What's the greatest lesson you've learned since launching Sakara? Danielle: There are no rules and any rules you think exist were just made up by some other human… so make up your own and be bold! Whitney: When your business is connected to a larger mission, it will force you to grow. Sakara is so much bigger than me, so much bigger than Danielle, so much bigger than our team, and this means that no matter how tough things get, we have to keep going.
What does being a woman-run company mean in your category? How do you feel like you're making an impact? It's funny because we never made the conscious decision to only hire women—we always hired the person who was most qualified and the best fit for the position. Fast forward three years and we have an office and kitchen that is completely run by women. Our mission is to empower women to feel good in their bodies, so it makes sense that that has been who we've attracted and who we'd hire to help fill this mission.
Any advice for female entrepreneurs? Just keep going. When we were starting Sakara there were plenty of people we talked to that looked at us and thought, "What a cute project these young girls are doing. Have fun!" We had a lot of things stacked up against us: there was nothing like Sakara when we started (meal delivery wasn't a thing), we didn't have traditional business backgrounds, we were tall, blonde and talking about things that food science hadn't caught up with yet. But, as females, our intuitions were strong and our understanding to the mission was even stronger and this kept us going no matter what. Listen to your intuition, tie your business to a mission, and when things get tough, allow these to fuel you.
What's your favorite indulgence?  Favorite healthy food item? Danielle: French fries and greens, respectively. I eat greens every day—they help balance my system, so that I can enjoy things like french fries. Whitney: I'm a sucker for breakfast pastries—a good scone or flaky croissant. I'm lucky we've made so many healthy Sakara versions of these guys, because this was one of the habits that was making me so toxic internally. As for healthy item? The Sakara Youth & Beauty Salad is actually my favorite meal in the world. Everything about it, from the colors to the taste to the way it makes me feel… it's just my dream.
What would you miss the most if you had to shut down Sakara today? Danielle: I'd miss knowing we were changing people's lives everyday. And I'd miss our team! We're family. Whitney: So many things! I'd miss all that we've created—from the brand to the recipes. We've created a home for thousands of people across the country, and each building block of this home is something that Danielle and I created with so much thought, intention, and love.