Looking for a new pair of sunglasses to wear in Montauk this summer? If you'd like to stand apart from the crowd, those bedecked in trendy Dior shades or classic Ray Bans, think about going exclusive. For the Spring/Summer 2016 season, Wes Gordon teamed up with Silhouette to create a pair of round frames. Debuted on the runway during NYFW back in September 2015, these shades are an ideal modern style. And they'll only be around for one season.
Austrian-made Silhouette glasses are renowned for being unbelievably lightweight and flexible. This limited edition Wes Gordon style is no exception. The round frames come in four color ways: charcoal, bottle green, tan and blue. But don't think that these hues were chosen to match the knit sweaters and swishy skirts in the designer's spring range.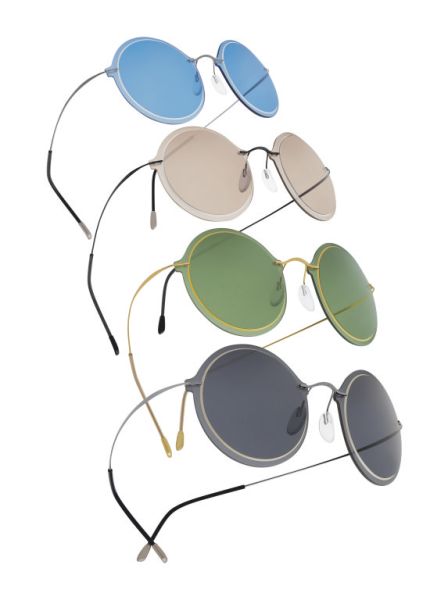 "This wasn't anything where I wanted to match this dress to a pair of sunglasses. It was more like, what are the perfect sunglass colors? It all worked itself out organically," explained the designer. As you can tell, he's not one to follow the rules; he even eschewed fashion week to debut his Fall/Winter 2016 show on Instagram.
While Mr. Gordon is known for adding a feminine touch to simple tops and frocks, these glasses have more of a unisex appeal. There are a few pics of the designer donning the frames floating around the internet, but he's not the only guy to embrace this round style. "I've seen a lot of guys wearing them on social media, which is cool," Mr. Gordon told Observer. Head to Bergdorf Goodman to scoop up a pair.