Spring weather is downright schizophrenic. However, a great denim jacket is the perfect remedy for those days that start out with rain and end with 70 degree sunshine.
Sparking excitement in the men's denim market is Hampton + Baker, the brainchild of an L.A. soccer star and a Hollywood stylist. Focusing solely on the denim jacket, Robbie Rogers and Warren Alfie Baker are taking a carefully measured step into menswear. Offering only five styles, the jackets in this range are made in Los Angeles from Italian and Japanese denim and finished off with Italian suede.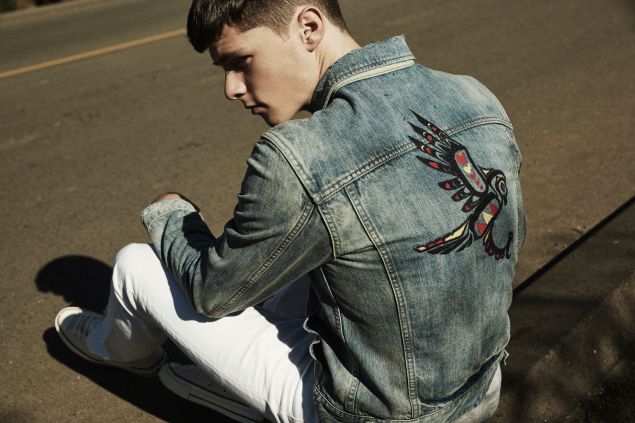 "Our warehouse is near downtown LA, owned by a family friend. There are about 3 guys that work there everything is very hands on, it's not a big production house. Our fabrics are also all purchased downtown through our denim source," Mr. Rogers told Observer via email.
Further, all distressing and fraying is completed by a craftsman. Each Hampton + Baker style is limited edition, offered with custom embroidery, which gives the staple style a modern update. And these jackets are so fancy that they can't even be thrown in the wash; these babies are dry clean only.
The Dean style (yes, named after James Dean) features a script signature of the Hampton + Baker name, a nice accent to the true blue Candiani denim. With a faded wash and an embroidered bird, the Cobain is a tasteful nod to the grunge era of the '90s. Even the French icon Alain Delon is honored in the collection, in the form of a white denim jacket, accented with a touch of white suede.
But the brand won't stick to only creating jackets forever; Mr. Rogers told GQ that they plan to branch out into a full menswear brand, but only while remaining steadfastly dedicated to the use of luxury fabrics. Needless to say, Hampton + Baker is definitely a menswear label to watch.