When Jessica Dunagan moved to New York two months ago with her boyfriend, there was no question where they wanted to live. A pair of young artists interested in exploring the city's multitude of cultural scenery, there was only one neighborhood that would do: The Upper East Side.
No, that's ridiculous. They wanted to be in Brooklyn. Obviously.
But a funny thing happened on the way to Bushwick. They couldn't find any apartments in their price range.
"Brooklyn was definitely our ideal," Ms. Dunagan said. "But the prices are insane!"
Williamsburg was especially crazy, she noted, but even in less expensive neighborhoods like Bedford-Stuyvesant, the couple was surprised at how little their money got them.
And so their agent, Citi Habitats' Claire Marshall, brought them back across the river to Manhattan, showing them a series of apartments on the Upper East Side.
"I was against it at first," Ms. Dunagan said. "I was like, 'O.K., my friends aren't going to go all the way up there to meet me. It's far from what you would consider the hustle and bustle of things. Any galleries we go to, any shows we go to, are in Brooklyn or Chelsea.' "
"I'm often on the Upper East Side [with clients who started out in Brooklyn]," Ms. Ching said. "Because if people want to save money, that's usually the enclave to do it.
But after spending a little time in the neighborhood, "I completely fell in love," she said. The couple took a one-bedroom at 92nd and Third for $2,450 a month.
It's become a familiar story, Ms. Marshall told the Observer, particularly in the last few years as the Brooklyn housing market has continued to sizzle. While prices in prime parts of the borough are still lower than those in Manhattan neighborhoods like the West Village or Tribeca, they've pulled even with or, in some cases, surpassed prices in parts of the Upper East Side.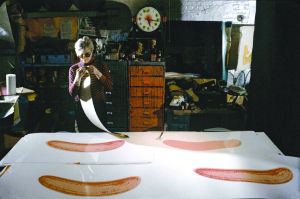 Douglas Elliman broker Justin Rubinstein recently worked with a client who similarly started out looking in Brooklyn only to end up across the way in Manhattan. Initially interested in buying at the Oosten condo building in South Williamsburg, they found that the area didn't provide the price break they'd been hoping for, Mr. Rubinstein said. "So they came back to Manhattan, and we are actually in contract to purchase a co-op on the Upper East Side."
Bond New York salesperson Helen Scott Ching is the on-site leasing agent at new Upper East Side building the Rose Modern. She recently rented a studio to a client who was looking to downsize from his Williamsburg two-bedroom but couldn't find any studios in that neighborhood in his price range.
"Dollar for dollar, he couldn't get something like this in Williamsburg for this price," she said. Studios at Rose Modern run from $2,675 to $3,425.
"I'm often on the Upper East Side [with clients who started out in Brooklyn]," Ms. Ching said. "Because if people want to save money, that's usually the enclave to do it. If they want to go out to Brooklyn for the same price point, they aren't going to be some place as hot as Williamsburg."
Just how did the Upper East Side become the safety school of New York real estate? After all, while the neighborhood has never been hip, exactly, between the schools, the services and the proximity to Central Park (and don't sleep on Carl Schurz, either!) it's hard to argue that it's not desirable.
A key factor is inventory. There's just so damn much of it, especially compared to brownstone Brooklyn neighborhoods like Carroll Gardens and Boerum Hill where apartment hunting has over the last few years turned into a bloodsport.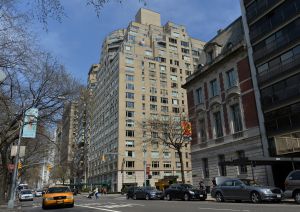 "Everything [in Brooklyn], if it is priced right, goes to multiple offers and best and final, and it is super-hard to get a deal over there," Compass broker James Cox told the Observer. "We worked with a customer where we bid on several things over there and finally threw in the towel and went to the Upper East Side where they weren't in competition for an apartment and got a great space."
"I think it's not necessarily the price as much as it's that the competitive nature and lack of inventory has led to such bidding wars that a lot of buyers just don't have an appetite for it," said Halstead broker Rory Clark. "And I think, obviously, that as a buyer to be turned away multiple times even after putting in aggressive offers is what impacts people."
One of Mr. Clark's clients, Eric Meer, discovered this firsthand, fighting it out at a number of Brooklyn open houses before ultimately turning his sights to the Upper East Side, where he found a two-bedroom on 77th Street for what he said was comfortably under $1,000 per square foot.
Mr. Meer grew up in Flatbush and his wife Melanie has family in Brooklyn Heights, and so the couple had hoped to buy a place in the borough. But once they began looking they found that the lack of inventory was sparking bidding wars over even the most middling of properties.
"We checked out three or four open houses, and we weren't thrilled," he said. "A lot of them were old units that needed total gut jobs. So even though we really wanted [to be in Brooklyn] we were like, 'Why are we buying an apartment here when you can get a newly renovated unit on the Upper East Side for the same price as [a unit in] Brooklyn where you still have to put in $75,000 or $100,000 worth of work?' "
The last straw, Mr. Meer recalled, was a Brooklyn Heights two-bedroom the couple bid on.
"After a week or two on the market, the broker said they were going to take best and final offers, and they got like 30 offers, most of them above the asking price and a number of them all cash," he said. "So after that, I was like, forget it."
"On the Upper East Side there were just so many more opportunities for buying something fairly affordable," he said. "It's just highrises, so everywhere there is inventory."
"There are a million co-ops [on the Upper East Side] between $775,000 and $900,000," said Triumph Property Group agent Blake Dinour. "You just have more options."
Ms. Dinour recently helped a friend find an Upper East Side studio to rent after their Brooklyn search came up empty.
"We looked around at a few places and studios were $2,500 a month, it was insane," she said. "So I ended up finding her something on 74th street, at 223 74th. It's not even like she had to go all the way east or all the way uptown. We found a studio for $1,700 in an elevator building, and that was it. She's very happy where she is."
So is Yorkville the new Greenpoint? Will a wave of priced-out hipsters give the eternally staid Upper East Side a sheen of cool?
'A lot of people think in their head they want to be in Brooklyn, and then they get there and they realize they're not cool enough for it and they retreat to the Upper East Side.'
In a word, no, said Compass' Mr. Cox. "That buyer is not going to the Upper East Side. They will search and search and push deeper into Brooklyn to stay in Brooklyn."
"It's the buyer that either is a finance guy or a young family or couple that is going to have a family soon," he said. "It's funny. A lot of people think in their head they want to be in Brooklyn, and then they get there and they realize they're not cool enough for it and they retreat to the Upper East Side."
On the other hand, what's so cool about, say, Cobble Hill? Isn't it basically just a bunch of people with kids having brunch? Besides, you know who lived on the Upper East Side? Andy Warhol. The original Factory was at 1342 Lexington Avenue. It doesn't get much cooler than that.
And if it's art and culture you're after, perhaps you might be interested in a little something called Museum Mile. As Ms. Dunagan observed of her new neighborhood, "the Guggenheim, the Met are so close. It really surprised me how much I loved it once I moved here."
On occasion, she added, she's even able to convince her Brooklynite friends to cross the East River to hang out. Although, she noted, since moving to the city she's done the bulk of her socializing in Bushwick.
"That's where I probably go the most, to see friends who live out there," she said. Not that it's made her regret her decision thus far.
"They all seem to have like three or four roommates, actually, and from what they have told me about their rent, it's pretty expensive," she said.
Now that she's a bit more familiar with the city, will she consider joining them once her Upper East Side lease ends?
"Maybe if I could find a better deal," she said. "I'm also still looking for a studio to make work, so if I were to get a good deal on that that would probably impact my decision on my apartment location, as well. But then, my company is relocating next year, to the West Side [of Manhattan]. So I have no idea…"