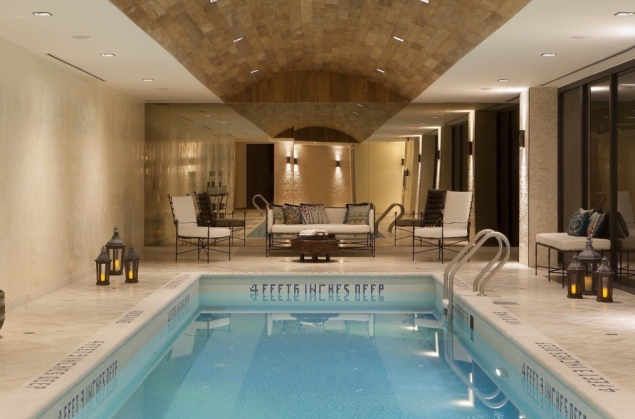 With the temperamental weather plaguing New York, a vacation feels necessary. For those who don't want to venture out of the city but want a respite from rain, this Murray Hill wellness-focused staycation offers a luxurious chance to reset.
The neighborhood best known for Brother Jimmy's will host a luxurious weekend with spa treatments and overnight stays at the Marmara Park Avenue, which houses a wellness center, indoor pool and a marble hamam steam bath. The Marmara Park Avenue Staycation is a 28-hours, all-inclusive retreat on April 23 in Murray Hill.
The Observer spoke to event planner Kate Edmonds about the exclusive event and launching Orchid Luxury, a moveable, private club that might be necessary for overworked New Yorkers.
Ms. Edmonds created Orchid Luxury to combat the boredom stemming from seeing the same people every weekend. It's a member's only club for yearly subscribers, and this staycation is the first official event. Ms. Edmonds plans on hosting events everywhere from New Orleans to Highclere Castle the setting of Downton Abbey, all offering what she described as "experiences that aren't available to the general public." While looking for a room for a bride in Murray Hill, Ms. Edmonds discovered the hidden gem that is The Marmara hotel and knew it was the ultimate spot for a retreat and reset within the city.
"It's for people out of town that want to have a luxury weekend, but it could be for people in town who just don't feel like leaving town. We'll waft them into a Mediterranean environment and entertain them for the weekend. It can be a couple, a mother and daughter, bridesmaids…" Ms. Edmonds explained. "I was a child of the 80s, so I know how to party," Ms. Edmonds told Observer. "I just feel that when somebody's 40 and they want to take their wife out for a fabulous event, there's not much available."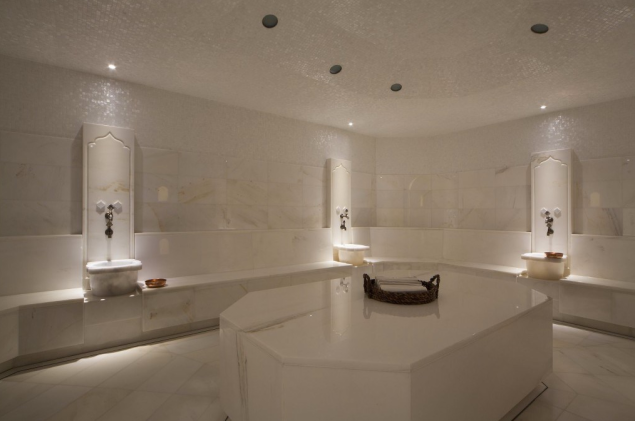 Event-goers will experience Mediterranean food, spa treatments, shaman sessions, wine flights and hear nutrition tips from experts, combining the best of an intensive wellness retreat and a weekend of partying. For those looking to detox before summer starts, Pilates classes will be taught by Yvette Lenhart, restorative yoga will be led by David Radzinsky and Chris Lacour will provide aqua therapy.
Unlike a spa retreat with friends, this weekend won't leave event-goers feeling worse than when they started. "When you party with your friends you drink too much alcohol, you forget to work out that weekend and you eat the wrong foods. So, I'm kind of combining wellness with a hell of a lot of fun and seeing if that will be a winning combination. It's a spring tune-up," Ms. Edmonds said.